DYSON SUPERSONIC
Dyson made something as mundane as vacuuming look like something out of Blade Runner. It was only a matter of time before the engineers brought their impressive technology to personal care, unveiling the most high-tech blow dryer you've ever seen. A 13-blade, brushless motor spins at 110,000 revolutions per minute (compared to the usual 20,000) with buttons on the back to control temperature and air flow. The technology, much more durable than a traditional hair dryer, allows for a more compact design by hiding the motor in the handle. $399.99.
dyson.com
SAMSUNG GEAR 360
Virtual reality is becoming a popular format for entertainers, giving the viewer a new way of experiencing their favorite places and events. However, Samsung doesn't want you to just watch the content, it wants you to make it, specifically with the Samsung Gear 360. This small, dual-camera device makes it easy to capture full, immersive, 360-degree video. Operation is simple, allowing you to switch between video, time-lapse, loop and photo. The bundled video editing software made specifically for Gear 360 allows you to cut various shots together in addition to converting the video into a traditional rectangle for sharing on social media. $349.99.
samsung.com
IROBOT ROOMBA 980
Vacuum robots have been around for a while, but they're not always all they're cracked up to be. The main complaints include the inability to map the floor and a lack of suction. The Roomba 880 introduced two AeroForce extractors, making it possible to clean a carpet without a brush, but the 980 improves upon the previous model by implementing visual simultaneous localization and mapping technology. This includes a camera and room sensor for the 980 to see obstacles and create a map of the room to ensure the entire space gets cleaned. $899.99.
irobot.com
NIKE HYPERADAPT 1.0
Ever since Back to the Future Part II, you've been waiting for Nike to develop a pair of self-lacing sneakers. The company released a limited-edition run of the Nike Mags worn by Michael J. Fox (raising $6.75 million for his foundation for Parkinson's research), and the technology is now officially available in Nike's Hyper-Adapt 1.0, utilizing what it calls electro adaptive reactive lacing, which means the shoe detects the contours of your foot and tightens accordingly. $720.
nike.com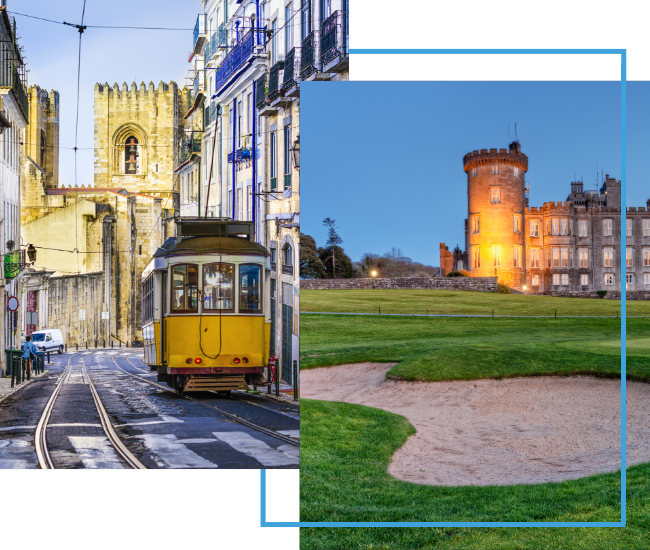 FX Excursions
FX Excursions offers the chance for once-in-a-lifetime experiences in destinations around the world.
Explore Excursions
As first-time restaurateurs, but with plenty of hospitality-related experience, Ria and Kevol (Kev) Graham were not entirely comfortable opening their first restaurant in the Brooklyn neighborhood of Williamsburg, where several upscale restaurants and 5-star hotel dining is just a block away. And to make matters worse, they opened in July 2020, when New York City was in the middle of the COVID-19 pandemic.
Sponsored Content
The Global Business Travel Association (GBTA) believes business travel is a fundamental force for good and brings the industry together to connect, innovate and set new standards. With members from across the globe, GBTA engages the many voices of business travel to build a collective future, providing a platform for buyers and suppliers to come together, connect with peers, grow their network and shape the future of the industry.
In addition to intimate settings, smaller staff-to-passenger ratios, and personalized food and beverage options, river cruises have the advantage of providing a deeper dive into a region's culture, food and history. The Rhine, Rhône and Danube in Europe and the Mississippi River and St. Lawrence in North America have much to offer travelers with their itineraries, tying together beloved cities and lesser-known destinations along their routes.