DUFL
Introducing a private valet service that stores, cleans and ships your business attire. Create an account with the DUFL iOS app and receive your DUFL suitcase in the mail. Pack as usual (including toiletries) and schedule a pickup; your items are inventoried, professionally cleaned and stored in your personal closet, with all items viewable within the app, plus a list of personal items. Send all the items you like and select only those to be cleaned and sent to your next destination. When checking out, schedule a pickup and leave your suitcase at the hotel desk. Switch out your entire suitcase by scheduling a trip to your home, repacking and booking pickup. Only for travel within the United States. $99/roundtrip (including cleaning); $9.95/month storage.
dufl.com
Turing Phone
Here's a true conversation piece: the world's first phone crafted from a single unit of Liquidmorphium, or Liquidmetal, an unbendable alloy stronger than titanium or steel, with peerless shock absorption and screen-breakage resistance. TRI's Binnacle Ocean Master nano-coating technology provides an IPx8 waterproof rating and safe submersion in 30 feet of water. The phone features a side fingerprint sensor and magnetic charging and is just as sleek on the inside. Turing's end-to-end authentication system creates a protected communications network entirely insulated from cyber threats and privacy intrusions, so users can exchange sensitive data with confidence. If your phone is lost or stolen, the data is rendered useless to anyone but you. Sold unlocked for use with any carrier. Available in 16GB, 64GB and 128GB versions. $610–810.
turingphone.com
RAVPower RP-WD03 FileHub
This handy gizmo provides three useful tools in one: a travel router that turns any Ethernet jack you find into a WiFi hotspot; a 6,000mAH battery pack that keeps your devices humming along when you can't juice them up elsewhere; and a file hub that lets you transfer files and wirelessly stream content (like music and movies) from a flash drive, hard drive or SD card to all your devices. At a sleek 5.4 ounces, it's a must-have when you're on the go. $59.99.
ravpower.com
SwingTIP
A Bluetooth-enabled motion-sensing device, SwingTIP is an effective, easy-to-use mobile golf swing analysis and training tool. It clips onto your golf club shaft and works with free mobile apps (iOS 7.0+ and Android OS 4.0+) to capture, record and analyze your swing, displaying 3D animation and video alongside key impact metrics and instructor-style analysis. Includes a wireless sensor, golf club shaft holster clip, fitting shims for smaller shafts and a free online account for tracking your performance and booking MobiCoach live remote lessons. $99.99.
mobicoach.com/product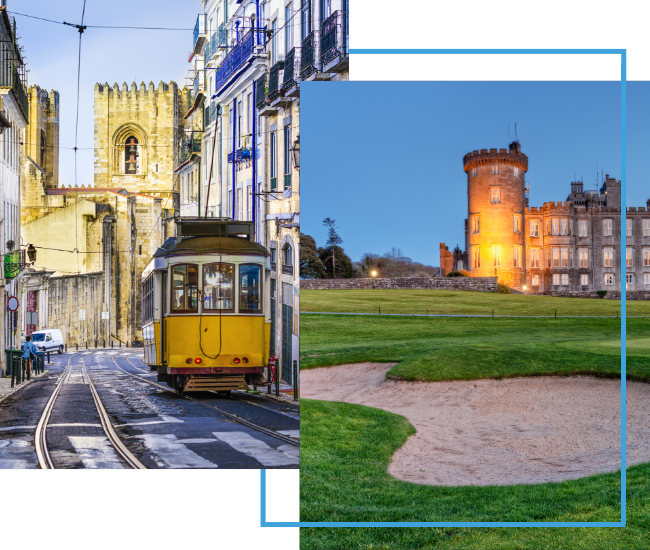 FX Excursions
FX Excursions offers the chance for once-in-a-lifetime experiences in destinations around the world.
Explore Excursions
This is a love story involving a frequent traveler, a swanky business-class lounge, Polaris seat 7A and palate-tempting libations.
Sponsored Content
Learning more about our readers' travel habits and preferences ensures Global Traveler delivers the content you desire. As the travel industry has adapted and changed over the last few years, it's more important than ever to connect. To best meet your short- and long-term travel content needs, please help us!
This month head west — at least as far as California, where the second annual Crush It Harvest Festival will be held on the West Pavilion Lawn at The Estate Yountville. The festival is held on Oct. 7, beginning that morning and ending when the sun dips below the valley's horizon.