Want to speak the local language but not spend hundreds of dollars and myriad hours in a classroom? Mango Passport Courses teach you how to talk like the locals and engage seamlessly in the local culture. Designed specifically for use from a home or office computer or laptop, the courses are written and developed by native-speaking teachers who understand the nuances of the language as well as the culture. Also, since Mango focuses on conversational speaking skills, you'll start speaking after just one lesson and will be able to deal with everyday situations — get directions, order a meal — after spending only a few hours with the program. Strategically placed memory building exercises make sure that you'll remember what you learn as you go, while critical thinking exercises help you intuitively build on what you learn so you can adapt it to similar conversations in real life. Mango Passport is currently available in 16 languages, including Chinese, French, Japanese, Spanish, Italian and Greek, with more to come by the end of the year. $150 per course; $100/MP3 audio version with PDF companion guide.
Über-cool indeed, the PowerSkin is a sleek smartphone case that doubles the battery life of your phone. Crafted from impact-resistant silicone rubber with a nonslip grip for ultimate protection, it's an on-the-go power source that fuses form and function. Patented XPAL Power battery technology extends talk time anywhere from 4.5 to eight hours for the iPhone 4, Samsung Galaxy, Samsung Vibrant, HTC HD7, HTC Evo 4G, myTouch 4G and many other smartphones (visit the website for a full list). All cases are 100 percent recycled (except for the battery and internal components) and come standard with a micro-USB charging port and LED battery status lights. $49.99–59.99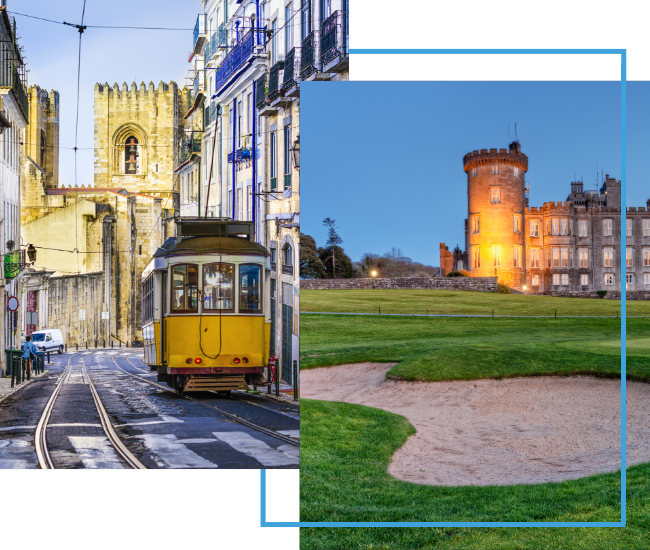 FX Excursions
FX Excursions offers the chance for once-in-a-lifetime experiences in destinations around the world.
Explore Excursions
Imagine yourself lounging in a stone cottage suite with a fireplace and freestanding tub, sipping hot chocolate in a rustic game and reading room with a raftered ceiling, and ice skating and cross-country skiing in the crisp mountain air. Sounds pretty perfect, doesn't it? Especially when you add in seasonal touches.
Sponsored Content
IHG Hotels & Resorts is thrilled to announce the launch of a new mobile product feature for members: IHG Wi-Fi Auto Connect. This feature is now available exclusively in the IHG One Rewards mobile app for both iOS and Android users and will automatically connect IHG One Rewards members to WiFi upon arrival at more than 5,000 IHG hotels worldwide — no separate passwords or log-ins needed. This is in addition to the exciting benefits of being an IHG Business Edge member. IHG Business Edge provides small- and medium-sized businesses access to a user-friendly portal that displays comprehensive spending and savings data while providing the convenience of direct booking with a guaranteed discount.
For the first time in Olympic history, when the 2024 Summer Olympics kick off on July 26, 2024, they will not do so in a stadium. Instead of an Olympic venue, the entire city of Paris will become the Olympic stadium, hosting the games among monuments, on bridges and on the grounds of some of the world's most historic sites. The Opening Ceremony will take place on the River Seine, where athletes will drift along on a flotilla of boats as spectators wave them on from the quays and bridges throughout the city.