EIGHT SLEEP POD
This high-tech mattress tracks your sleep patterns and adjusts to your body to make sure you get a good rest every night of the week. Cooling and heating technology provides ideal conditions on each side of the bed and also adjusts the temperature to wake you up without an alarm. Sensors track deep sleep, heart rate and rapid eye movement (REM) so you can see a detailed picture of your sleep patterns. The accompanying app combines this data into a sleep fit score, providing advice on what time to sleep to make up for any deficits and encouraging you to maintain sleep fitness. From $2,495, mattress only.
eightsleep.com
NIMA SENSORS
Food allergies can be life-threatening in extreme cases, making eating out an anxiety-inducing experience. Take that stress away with a Nima sensor, which tests a small sample of food before you eat. It takes a few minutes to return results, but it's worth waiting to avert a dangerous reaction. Available in both gluten and peanut versions, Nima claims its sensors are 97 percent accurate. $229 plus $5 per sample capsule.
nimasensor.com
SMART NORA
Sleep technology is booming thanks to a growing appreciation of the importance of good-quality rest for overall health. As part of that trend, Smart Nora offers an inflating device that fits under your normal pillow, filling with air when a sensor detects signs of snoring. This slight movement returns your airway to its normal position, stopping snoring without disturbing or waking you or your partner. It packs well for travel and also comes with a money- back guarantee. $359.
smartnora.com
FOREO UFO
Facial masks are having a moment as skincare routines become increasingly popular, and the Foreo UFO Smart Mask elevates the low-tech mask using LED treatments, sonic pulses, heat and cold. Load the puck-like device with skincare serums it dispenses as you hold it to your face, giving a facial mask experience in just 90 seconds. A number of different masks are available, and the accompanying Foreo app tells you exactly how to use them for best results. $199.
foreo.com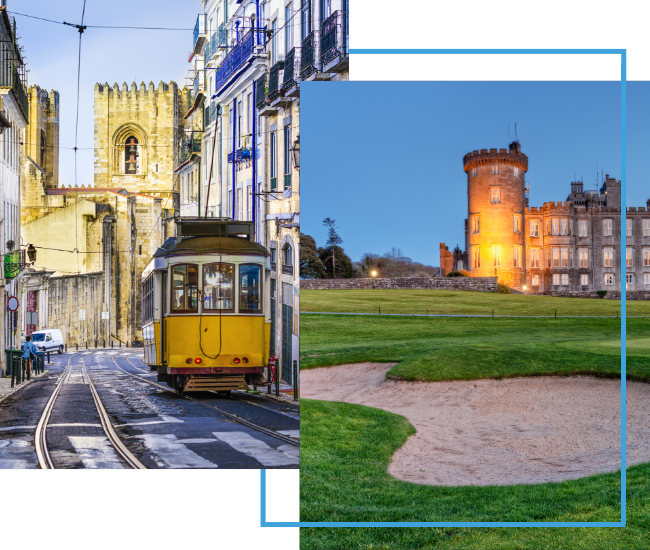 FX Excursions
FX Excursions offers the chance for once-in-a-lifetime experiences in destinations around the world.
Explore Excursions
There may not be snow in Los Angeles this season, but Waldorf Astoria Beverly Hills is certainly full of the holiday spirit, with Christmas, Hanukkah and New Year's events happening in the hotel's gorgeous event spaces.
Sponsored Content
The Global Business Travel Association (GBTA) believes business travel is a fundamental force for good and brings the industry together to connect, innovate and set new standards. With members from across the globe, GBTA engages the many voices of business travel to build a collective future, providing a platform for buyers and suppliers to come together, connect with peers, grow their network and shape the future of the industry.
Looking for fun things to stuff into the toe of a few holiday stockings? Here are some great choices: