Flip SlideHD Video Recorder
The newest addition to the über-cool Flip Video line, the Flip SlideHD is the first Flip camcorder that enables real-time video sharing on a stunning 3-inch-wide screen with a unique slide-up design. You can record up to four hours of HD video or store up to 12 hours of content and then view it instantly on the snazzy slide-up screen. The SlideHD makes it a snap to bring your videos and photos along as you travel or meet up with friends or family. You can even design your own custom camcorder, choosing from thousands of designs or uploading your own image to create a one-of-a-kind conversation piece. Like all Flip models, it's pre-loaded with the proprietary FlipShare software that lets you easily organize, create and share your videos. Using a PC or Mac, Flip video content can be instantly uploaded, both privately and publicly, and ready for one-click sharing. $279.99.
---
Novothink Solar Surge
Introducing the world's first Apple-licensed solar charging case for iPhone and iPod Touch.The Solar Surge combines a powerful, cutting-edge solar panel with a lithium ion battery into a comfortable, soft-touch, non-slip finish case to provide you and your energy-conscious friends with the ultimate protective battery back-up solution for everyday use. Novothink's advanced solar technology boasts about 30 minutes of talk time on a 3G network or 60 minutes on 2G from a mere two hours of direct sunlight. (Also includes a USB cable to charge it on a rainy day.) $69.75–79.75.
---
Samsung NB Pro Netbook
A truly rugged computer for the on-the-go business traveler, the Samsung NB30 Pro comes equipped with Windows 7 Professional OS and a free-fall sensor that helps avoid damage to the hard drive if the netbook is dropped (ouch!). There's also a water-resistant keyboard that prevents damage from up to 50cc of liquid if you happen to spill your iced tea on it, as well as a specially designed durable casing. And it packs serious punch in a small package, weighing in at well under three pounds. $519.
---
Klipsch Image X10i Headphones
An ideal complement to the iPhone, iTouch and iPod — and among the lightest, smallest in-ear headphone designs — Klipsch's latest ultra-lightweight headphones feature a state-of-the-art microphone and three-button remote to seamlessly handle voice and music control. Like all Klipsch products, the X10i utilizes the brand's patented oval ear tips for comfortable long-term wear, superior noise isolation and sound quality, and incomparable bass. The Image X10i comes with a two-year warranty and includes five pairs of ear tips. $349.99.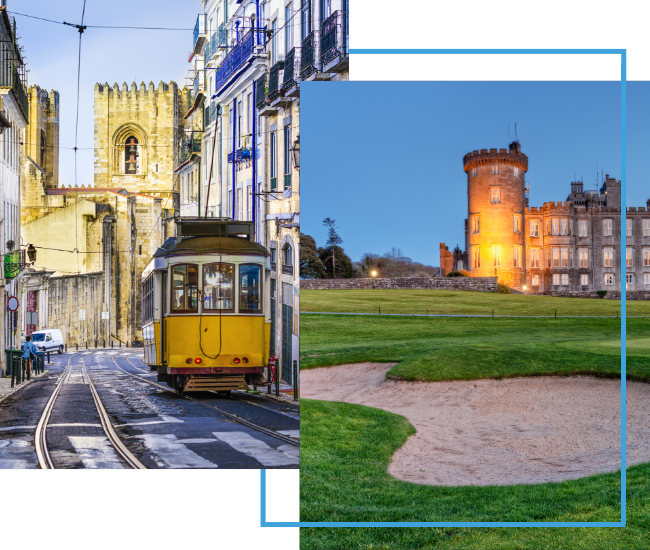 FX Excursions
FX Excursions offers the chance for once-in-a-lifetime experiences in destinations around the world.
Explore Excursions
In addition to intimate settings, smaller staff-to-passenger ratios, and personalized food and beverage options, river cruises have the advantage of providing a deeper dive into a region's culture, food and history. The Rhine, Rhône and Danube in Europe and the Mississippi River and St. Lawrence in North America have much to offer travelers with their itineraries, tying together beloved cities and lesser-known destinations along their routes.
Sponsored Content
Embracing a life well lived often means embracing a life well-traveled. Every journey becomes a canvas for experiences that shape our lives and at the heart of every adventure lies the indispensable companion: quality luggage.
With the holidays right around the corner, travelers are preparing for holiday travels. For those looking for a last-minute getaway filled with holiday cheer, consider Croatia. With a variety of winter activities perfect for travelers and locals alike, the Christmas countdown in Croatia is in full swing. Leading up to Christmas, Advent in Croatia makes it even more worth your while to visit the country with free winter incentives. If you plan on visiting Croatia, here are five cities going all out for the holiday season: