Electrolux Perfect Steam Electric Dryer
It seems just about anything can be improved with a digital upgrade. The latest household appliance to receive the "smart" treatment is the Electrolux Perfect Steam Electric Dryer. Even without the bells and whistles, it's an impressive dryer, handling an 8-pound load in less than an hour, though you'll appreciate its various tech features. If someone leaves the room in the middle of a load, it automatically turns on the extended tumble to prevent wrinkling. If you prefer to line dry, there's a button for damp alert to let you know when the load is ready for hanging. $1,199.
electroluxappliances.com
Invoxia Triby
Invoxia is known for its teleconferencing equipment, but the company is looking to enter your family's kitchen with the Triby, a multitasking device that integrates with Amazon Alexa. With a magnet on its back, the Triby becomes a high-tech notepad on your refrigerator. Not only does it act as a message board, the device also offers a radio, calendar, intercom and speakerphone, all made possible by Amazon's personal assistant software. $199.
invoxia.com
Microsoft Office 2016
Microsoft revamped its latest version of its Office Suite software to be the most collaborative edition ever. Like Windows 10, the slew of programs is made to work on both desktop and mobile, but 2016 brings a whole new element of teamwork. Instead of emailing documents back and forth, your files now live on a cloud, which enables real-time co-authoring similar to Google Docs. If one of your team members makes a mistake, a window for version history lets you work from a previous draft. $149.99.
microsoftstore.com
Roku Streaming Stick
Roku's updated Streaming Stick is the smallest and cheapest device for video streaming. It's also one of the fastest, sporting a quad-core processor that actually feels faster than the company's flagship Roku 4 and Amazon's competing Fire TV Stick. Compared to Apple TV and Chromecast, the Streaming Stick holds its own with more apps and customizing options available. It doesn't matter if you have Netflix, Vudi or Amazon Video — just plug it in and be entertained. $49.99.
roku.com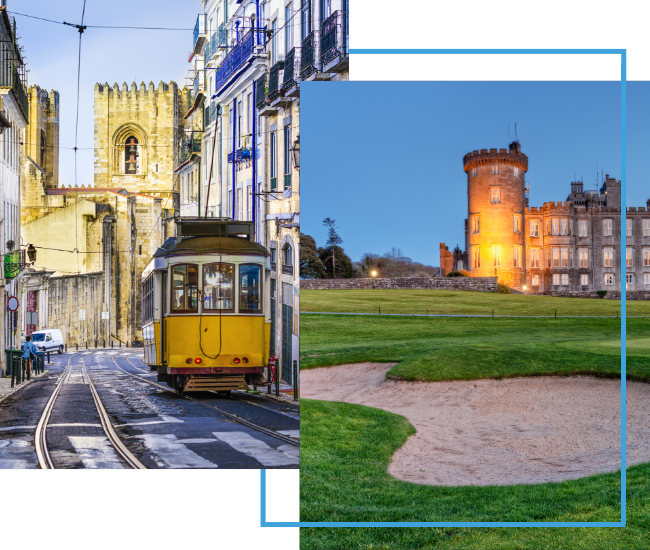 FX Excursions
FX Excursions offers the chance for once-in-a-lifetime experiences in destinations around the world.
Explore Excursions
Mazatlán, Mexico, has long been an attractive home destination for Canadian and American retirees, but, in recent years, young, digital nomads have also discovered the charms of this coastal city, finding inexpensive accommodations, beautiful weather and plenty of bandwidth for working remotely. The laid-back beach scene definitely eases the transition of relocating to Mexico's West Coast.
Sponsored Content
The Global Business Travel Association (GBTA) believes business travel is a fundamental force for good and brings the industry together to connect, innovate and set new standards. With members from across the globe, GBTA engages the many voices of business travel to build a collective future, providing a platform for buyers and suppliers to come together, connect with peers, grow their network and shape the future of the industry.
Imagine yourself lounging in a stone cottage suite with a fireplace and freestanding tub, sipping hot chocolate in a rustic game and reading room with a raftered ceiling, and ice skating and cross-country skiing in the crisp mountain air. Sounds pretty perfect, doesn't it? Especially when you add in seasonal touches.