Bushnell PinSeeker 1500 with Slope +/-
What makes this laser rangefinder different from others on the market? It's equipped with a built-in inclinometer that provides you with a compensated distance based upon the degree of incline or decline — so if you're aiming uphill or downhill, the handy 10-ounce PinSeeker will adjust the yardage reading for the distance and angle to better aid with club selection. It's capable of ranging distances from five to 1,500 yards and is accurate within plus- or minus-one yard, and is 100 percent waterproof. Hey, we need all the help we can get on the links. $643.75. (www.bushnellgolf.com)
Sony Reader Portable Reader System
This cool new eBook reader from Sony lets you take a literal library of books with you wherever you go — all on a sleek, lightweight device the size of a paperback. It boasts the world's first consumer application of a revolutionary technology called Electronic ink (E ink), which offers much higher resolution than traditional portable devices and delivers a realistic print look that rivals traditional paper. The result is crisp text and graphics that can be read from practically any angle and in any light, from bright sunlight to a dimly lighted room. And the rechargeable battery allows about 7,500 page turns per charge. When you're not devouring the latest best-seller, you also can use the Reader to store and display documents in Adobe PDF format, RTF, text and JPEG photos. Sony's just-launched Connect eBook store already offers more than 10,000 titles. Now where can we get a virtual library card? $350. (www.sony.com/reader)
Delphi NAV200
This GPS navigation system from Delphi offers a budget-friendly alternative to the slew of pricier GPS systems currently on the market. The NAV200 comes pre-loaded with U.S. and Canada maps and is equipped with a high-sensitivity SiRF GPS antenna. When you're not using the NAV200 to get you to your destination, its 3.5-inch, antiglare, full-color screen is perfect for watching movies, viewing pictures or listening to MP3s downloaded from your computer onto an additional SD card (sold separately). An optional adapter gives city commuters current traffic information via Traffic Monitoring Channel programming and adjusts your route to avoid back-ups and bottlenecks. $399. (www.delphi.com)
SimulScribe
Imagine if you could have all your voicemail messages emailed to you in near-real time? The folks at SimulScribe have come up with a service that does just that. Using advanced voice recognition technology, SimulScribe converts messages into emails to be delivered to your BlackBerry or Treo, or to text messages if you're using a nonemail-equipped mobile phone. A WAV file of the message comes attached in case you still want to listen to the audio and your messages are stored online just as they would be in a regular email account. How cool is that? Twenty-five cents per message after one-month free trial. (www.simulscribe.com)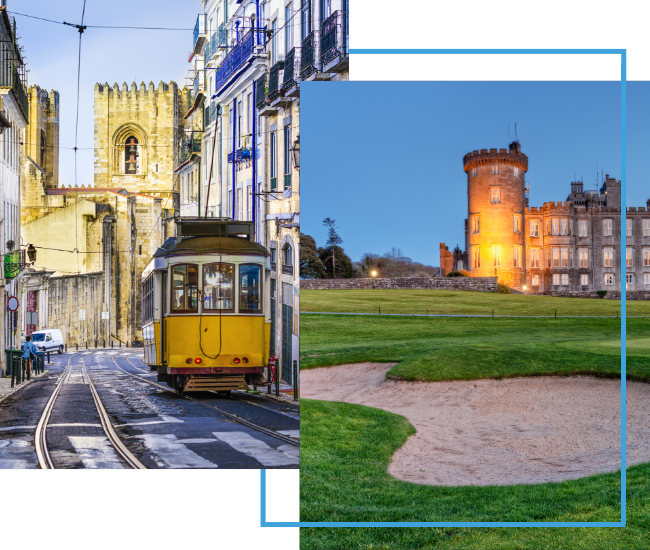 FX Excursions
FX Excursions offers the chance for once-in-a-lifetime experiences in destinations around the world.
Explore Excursions
Corsica with steep, gray cliffs overlooking the Mediterranean and sandy beaches attracting summer visitors, is a French-governed island sometimes confused with Sardinia and Sicily, Italian islands to the south. Fortunately, all three islands share the same love for good wine, food and sun-splashed beaches.
Sponsored Content
IHG Hotels & Resorts is thrilled to announce the launch of a new mobile product feature for members: IHG Wi-Fi Auto Connect. This feature is now available exclusively in the IHG One Rewards mobile app for both iOS and Android users and will automatically connect IHG One Rewards members to WiFi upon arrival at more than 5,000 IHG hotels worldwide — no separate passwords or log-ins needed. This is in addition to the exciting benefits of being an IHG Business Edge member. IHG Business Edge provides small- and medium-sized businesses access to a user-friendly portal that displays comprehensive spending and savings data while providing the convenience of direct booking with a guaranteed discount.
If you're ready to do a little holiday catch-up with your besties, make a beeline for Conrad New York Downtown. The lobby metamorphosed into a holiday forest of heavenly scented, decorated Virginia Spruce trees. Make your first stop ATRIO Barista Station in the lobby for a complimentary hot spiced apple cider (until Dec. 3) or hot chocolate (Dec. 22­–24).