GOAL ZERO Guide 10 Adventure Kit
April is Earth Month, an especially appropriate time to think about how we can all strive to be a bit "greener." The Guide 10 Adventure Kit lets you do just that, providing a cost-effective, compact and lightweight charging system. Comprised of four AA rechargeable batteries, a USB output port, an LED flashlight and the 7-watt mono-crystalline solar panels of the GOAL ZERO Nomad 7M, it completely charges in four hours of full sunlight and delivers portable power to a variety of USB and DC devices. Created for broad functionality, the fully charged Guide 10 delivers 30 hours of power for a cell phone, seven to 10 hours for a smartphone, and a whopping 40 hours for an iPod. If the sun's not shining, no worries — you can also charge from a laptop via USB connection. With nifty tools like this, despite what Kermit says, it actually is easy being green. $139.95.
Seagate GoFlex Slim Drive
They say you can never be too rich or too thin — and the GoFlex Slim, billed as the world's slimmest external portable hard drive, clearly subscribes to the second part of this adage. At a razor-thin 9mm, it's roughly the width of a No. 2 pencil. Equipped with a 7200RPM drive and a USB3.0 interface to enable transfer speeds up to 10 times faster than USB2.0, this 320GB drive delivers quick access to large multimedia files such as HD movies and video games. The faster drive speed takes full advantage of the included plug-and-play USB3.0 interface, while still maintaining compatibility with USB2.0. You can also use GoFlex Slim interchangeably between PC and Mac computers without formatting and performance loss. Simply install the pre-loaded NTFS driver on a Mac computer once and use the drive interchangeably between the Mac OS X and Windows operating systems. Additionally, the drive's included premium backup software automatically and continuously backs up and encrypts files and folders on any PC or Mac computer. $99.99.
Looxcie
The latest from the why-didn't-we-think-of-that department: the Looxcie, a combination Bluetooth headset/personal camcorder. When paired with the apps on a compatible smartphone (Android 2.0 and higher; iPhone iOS 4.2 and higher), Looxcie is a mobile-connected device, allowing you to instantly share and stream life on the go. It's always on, continuously recording, so when you experience something you want to share, just click the "Instant Clip" button to save a clip of the last 30 seconds. Before an event or activity, you can set up Auto-Share recipients using the LooxcieMoments app. Then press a button and — voilà! Looxcie automatically sends a 30-second video clip to your recipients in real time. In addition to the mobile apps, the new LooxcieDesktop helper application for PC or Mac lets you easily transfer your raw video to your desktop computer for archiving or editing. In audio-only mode, Looxcie gives you up to 10 hours of talk time — the longest talk time of any Bluetooth headset on the market — and when you take a call, Looxcie automatically mutes the audio on the video capture; so calls stay private and video uninterrupted. $199.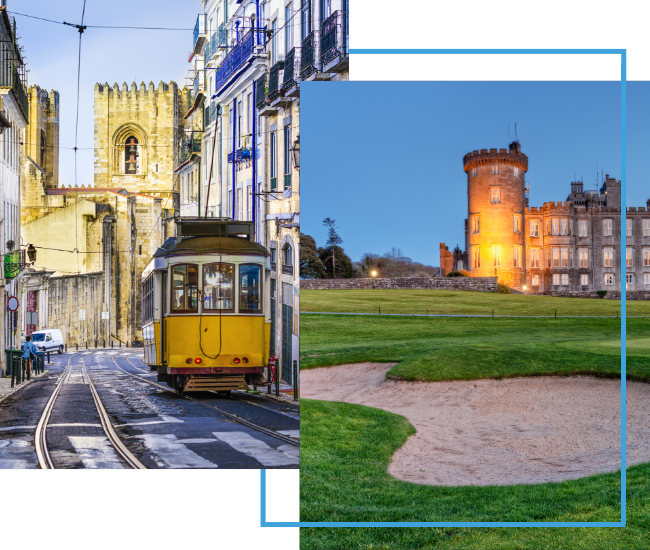 FX Excursions
FX Excursions offers the chance for once-in-a-lifetime experiences in destinations around the world.
Explore Excursions
One thing  surprising about the Prince Edward Island capital is its abundance of shops specializing in affordable, fashion-forward jewelry rendered in sterling silver, vermeil, 14K gold and semi-precious stones. Whether you prefer delicate pieces or bold wearable art, you can be assured the pieces for sale are inspired by the maritime island setting and, therefore, specific to the place where they are created. Here are a few shining, woman-owned examples:
Sponsored Content
Whether it's the people, the craic (fun) or the coasts, travelers always find something to love about the island of Ireland. What fills your heart?
Norway, a haven for visionary artists, architects and designers, showcases an exceptionally diverse array of cultural attractions. This year, the country commemorates exciting milestones and unveilings captivating enthusiasts of the arts, from iconic scenic routes to new museums to gallery openings. Up Norway features these new offerings in personalized itineraries catered to aesthetes.