Pantech PX-500 Mobile Broadband Card
Speedy broadband Internet access is a snap with this new broadband connection card from Pantech. Compatible with the Sprint Power Vision Network, it delivers wireless access at broadbandlike speeds for busy travelers. No more wandering around the airport in search of a WiFi hotspot — just plug the card into your laptop and jump online at rapid-fire speed anywhere served by the Sprint Network. It operates at 3.3V for longer laptop battery life, and is among the best-value data cards currently on the market. $199.99. (www.sprint.com)
Samsung K5 Digital Audio Player
Leave it to the folks at Samsung to unveil this cutting-edge MP3 player that features built-in, slide-out speakers, making it a mini-boom box that's perfect for sharing your favorite tunes with friends. Thanks to DNSe, Samsung's proprietary Digital Natural Sound engine technology, the K5 offers virtual surround sound, guaranteeing great volume, no distortion, and a more natural and accurate higher quality sound. The K5 comes with state-of-the-art earbuds for when you're feeling solitary, and boasts a battery life of up to 30 hours with earphones or six hours in speaker mode. The first Samsung digital audio player to use OLED technology, it features ice-blue adaptive graphics and easy navigation. It even stores and displays JPEGs with a 1.7-inch full-color screen, so you can create a personalized slideshow to accompany your music. $209.99 (2GB); $259.99 (4GB). (www.samsung.com)
HP iPAQ rx5000 Travel Companion
This new travel tool from Hewlett-Packard is sleek and stylish at less than six ounces. It comes pre-installed with GPS navigation software and maps, as well as travel tools including global weather forecasts, world clocks, and converters for currency, measurement — even clothing size. Besides helping to get you where you're going, the iPAQ rx5000 also will keep you connected and entertained on the way: Equipped with the Windows Mobile 5.0 operating system, built-in Wi-Fi and integrated Bluetooth, you can check your email, work on a Word document, watch videos or listen to MP3s while en route. $599. (www.hp.com)
Energizer Energi to Go Instant Cell Phone Charger
This portable battery-powered mobile phone charger is powered by two Energizer AA batteries and designed with a patented intelligent control chip that maximizes power transfer from the charger to the phone. It can power 80 percent of the cell phone brands available in the United States; the included phone tip connectors are available to fit 100 phone models across top manufacturers including Nokia, Motorola, and Samsung. $19.99. (www.EnergiToGo.com)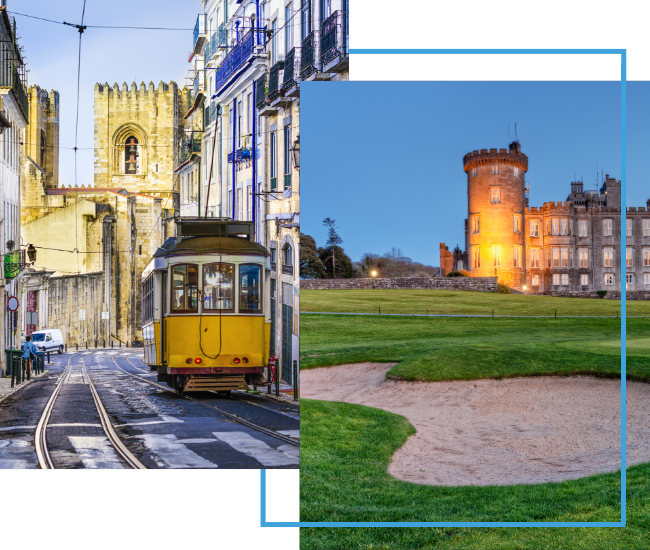 FX Excursions
FX Excursions offers the chance for once-in-a-lifetime experiences in destinations around the world.
Explore Excursions
There is something magical about sipping a glass of local wine while watching the sun slip into the Aegean Sea as the afterglow tinges traditional, white-washed Cycladic houses with glorious shades of rose, purple and gold. Ancient Greeks believed Helios, the Sun God, caused sunsets by driving his fiery chariot into the sea. Standing at water's edge in Mykonos, watching the sky slowly turn from purple to inky black, you almost believe it.
Sponsored Content
The Global Business Travel Association (GBTA) believes business travel is a fundamental force for good and brings the industry together to connect, innovate and set new standards. With members from across the globe, GBTA engages the many voices of business travel to build a collective future, providing a platform for buyers and suppliers to come together, connect with peers, grow their network and shape the future of the industry.
The prospect of a post-visit treasure hunting session inside the shops of landmark museums such as the Louvre in Paris, the Uffizi Gallery in Florence and The British Museum in London can be irresistible. However, some of Europe's smaller and more unusual museums boast retail spaces with a surprising "wow" factor, often as well-curated as the galleries.