Swingbyte
Here's the perfect stocking-stuffer for the golfer in your life. Swingbyte is a 3-D swing analyzer that weighs less than an ounce and attaches to any club just below the grip. Upon contact with the ball, it transmits a digitized version of your swing via Bluetooth to Android and Apple smartphones and tablets. View your swing image — along with measurements of club head speed, swing plane, face angle, tempo, and loft and lie angles — during practice sessions, pinpoint swing flaws and work to correct them. Includes an app for Android and Apple devices. $149. (For a limited time, price includes a two-year subscription to LINKS Magazine.) swingbyte.com
Lightscoop
This revolutionary gizmo transforms the harsh light from your pop-up flash into pro-quality light for indoor photos. The lightweight device attaches to your DSLR camera and works by redirecting the flash, creating broad, natural, flattering light — and eliminating such indoor-photography snafus as dreaded red eye, uneven lighting and the "cave effect," where people close to the flash are washed out and white while those in the background are dark and hard to see. At this price, what's not to like? $29.95. lightscoop.com
Next Issue
Here's a gift that keeps on giving the whole year through in truly high-tech fashion. This awesome app delivers more than 70 magazine titles to your iPad or Android tablet, offering unlimited perusing of current and back issues from five leading U.S.-based publishers. Titles include InStyle, Elle, Wired, Fortune and People, just to name a few. Once an issue is downloaded, you can access it locally — no need for WiFi, so you'll never worry about running out of things to read, wherever you are. $9.99/month for monthly titles; $14.99/month for monthly and weekly titles. nextissue.com
Fujitsu ScanSnap S1100
If getting more organized is one of your New Year's resolutions, this portable scanner may be just the ticket. Measuring just 10.74 by 1.87 by 1.33 inches and weighing 12.3 ounces, the ScanSnap, for Macs and PCs, can digitize your paper world anywhere. Scan a letter-size piece of paper in just 7.5 seconds (in color at 300dpi), or scan multiple-page documents into a PDF at the touch of a button. Its adjustable, two-way paper path supports a wide range of documents including plastic cards, IDs, thick paper stock and long forms up to 34 inches. With cloud service support, scan documents directly to Evernote and Google Docs, making your files and photos easy to store, access and share. $199.99. scanners.fcpa.fujitsu.com/scansnap11/s1100.html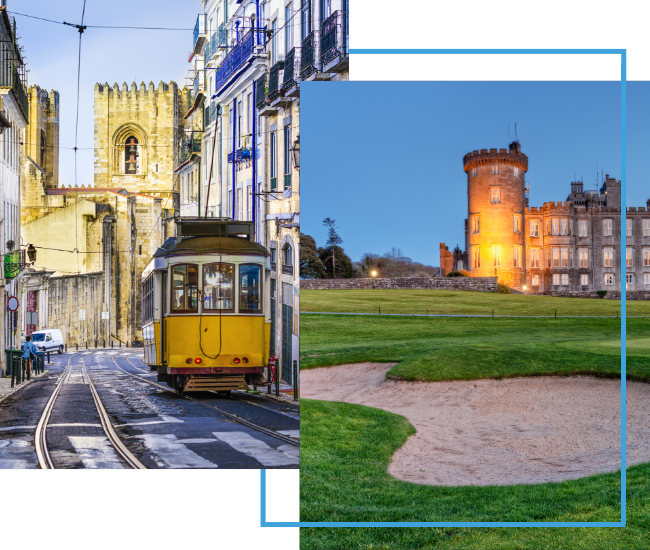 FX Excursions
FX Excursions offers the chance for once-in-a-lifetime experiences in destinations around the world.
Explore Excursions
There may not be snow in Los Angeles this season, but Waldorf Astoria Beverly Hills is certainly full of the holiday spirit, with Christmas, Hanukkah and New Year's events happening in the hotel's gorgeous event spaces.
Sponsored Content
The Saronic or Argo Saronic Islands of Greece call travelers to explore its seven small islands and islets brimming with history, natural sites and more. With most easily accessible by boat, the islands' proximity to ports of Athens make the Saronic Islands an ideal destination for those preferring shorter boat rides. In fact, trips from Athens ports to the islands take only between 10 minutes and two hours, depending on the island you choose, making them perfect for day or weekend trips. From Piraeus port, you can access Hydra, Spetses, Aegina and Poros directly. Come explore these stunning islands with us and find the inspiration to plan your next trip to these islands. Hydra Hydra town curves around a slope overlooking the Argosaronic Gulf like an amphitheater and is considered one of the most romantic destinations in Greece. Most unique to the island is its lack of vehicles. People on the island get around on mules and donkeys as well as water taxis, making for a peaceful and laid-back day. Hydra lies a two-hour ferry ride from Piraeus port in Athens.
Looking for fun things to stuff into the toe of a few holiday stockings? Here are some great choices: