Kindle Fire HDX Tablet
Amazon's latest debut is a dazzler, featuring a stunning HDX display with exceptional pixel density, 100 percent sRGB color accuracy, reduced glare, dynamic image contrast and improved brightness for better viewing in any lighting conditions. Available in two sizes — 7 inches and 8.9 inches — its powerful 2.2 GHz quad-core Snapdragon 800 processor provides more than three times the processing power versus the previous generation. New features include hardware and software encryption, secure WiFi connections, VPN integration and wireless printing. One touch of the new "Mayday" button connects you to an Amazon expert to guide you through any feature 24/7 for free. At just 13.2 ounces, the 8.9-inch version is the lightest large-screen tablet on the market. From $344.
amazon.com
Moto X
Republic Wireless shakes up mobile communications with hybrid calling plans that use both WiFi and cellular for talking, texting and data. As a Republic subscriber, use Motorola's Moto X phone to make calls and send texts over WiFi whenever possible, eliminating high international roaming long-distance charges. When no WiFi is available, it uses Sprint's cellular network. There's no contract, and you can switch plans on the phone or your online account portal up to two times a month, so you pay only for services you need. The phone boasts Touchless Control and Motorola Assist, which can detect if you're in a moving vehicle and automatically reads texts aloud or tells you who's calling. $299; service plans $5–40/month (unlimited WiFi only to unlimited WiFi plus 4G).
republicwireless.com
GlobalMeet
If you're frustrated by the complications and technical snafus of most Web conferencing products, GlobalMeet is here to simplify matters, making meetings a snap even on the go. Easily host and join meetings, connect to audio through phone or Internet, see who's in the meeting and when they're speaking, invite guests via email or call them from the app, enhance security by locking access and record meetings for playback. All plans include a permanent, customized URL, a desktop app for instant one-click meetings, 24/7/365 global support and unlimited cloud storage for access to files anywhere from any device. Compatible with PC, Mac, iPad, iPhone, BlackBerry and Android smartphones. $19–65/month; first 30 days free; discounted annual plans available.
pgi.com/products/globalmeet
KnowRoaming
The roaming revolution is upon us, and KnowRoaming is leading the charge. The world's most powerful "smart" sticker attaches to your phone's SIM card and automatically connects you to local wireless carriers, reducing roaming charges by up to 85 percent in 220 countries. The technology activates when you leave your home country; when dormant, it won't interfere with your normal service plan. With a free app for iOS, Android, Windows and BlackBerry, monitor usage, compare country rates to your home provider and even purchase a local number in the country you're visiting. The technology is prepaid and your credit never expires, so what you don't use is available for your next trip. Starting at $35 (single user); family and business packages available.
knowroaming.com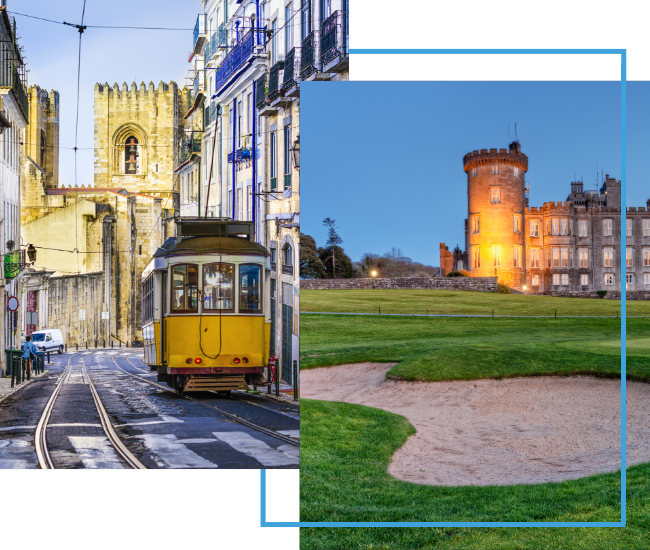 FX Excursions
FX Excursions offers the chance for once-in-a-lifetime experiences in destinations around the world.
Explore Excursions
Think of Tokyo and your mind may wander to the neon signs and bustling crowds of Shibuya and Shinjuku, or the tranquility of the Meiji Jingu shrine, but this huge city offers much to those who explore away from the main tourist areas.
Sponsored Content
Incentive travel has long been a way for organizations to drive sales and reward employees with opulent trips to exotic destinations. Today it encompasses even more.
Automotive museums of all sizes will always capture the imaginations of car and racing aficionados. However, the best deliver a lot of substance beyond the machine itself. Some place an emphasis on science and technology or history, while others display iconic cars from film and television. Museums established and operated by the world's top automakers (think Mercedes, BMW, Audi and Porsche in Germany, and Toyota, Honda and Nissan in Japan) have built-in followings.