SONOS MOVE 
U.S. audio brand Sonos made its name with Bluetooth speaker systems for the home, and now it offers its first portable speaker. Weatherproof and hard-wearing, it's perfect for outdoor adventures, whatever the conditions. The 10 hours of battery life and a well-designed accompanying app make for great functionality. The only downside: The Move tips the scales at a hefty 6.6 pounds. $399.
sonos.com
CALDIGIT TUFF NANO
Portable hard drives have become smaller and smaller in recent years, and the Tuff Nano combines its small size with durable build quality. Half the size of an iPhone, it's fully IP67 rated, so you can fully submerge it in water without damaging it. The Tuff Nano proves perfect for storing or backing up data on longer trips, and there are plans for a 1GB version in addition to the 512GB model currently available. $149.95 for 512GB.
caldigit.com
MOTOROLA RAZR
The early 2000s icon returns, and this time it's smart. Motorola has been up front about the fact the redesigned Razr is a "design-first" phone aimed at those who look beyond the most popular smartphones, and the focus is evident. The slick flip handset features a touchscreen that extends over both internal faces of the phone, but beyond that the specs are fairly run-of-the-mill, with 6GB of RAM, a 16MP back camera and a 5MP front camera. $1,500.
motorola.com
DJI RONIN-SC GIMBAL
Take your video recording to the next level with this stabilizing gimbal from DJI. Bringing pro-level technology to the hobbyist market, the Ronin-SC is made for mirrorless cameras. Use the accompanying smartphone app to control the gimbal remotely and even track a subject of your choosing. Weighing in at just 2.4 pounds, the device is perfect for long days of shooting and will dramatically increase the production values of your videos. $399.
dji.com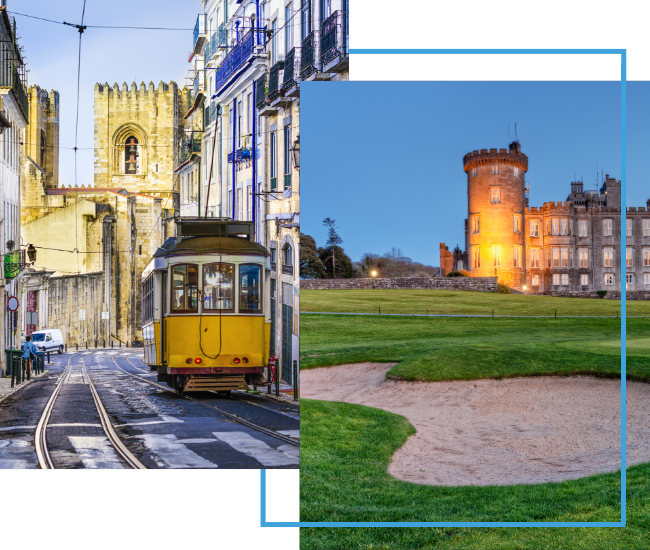 FX Excursions
FX Excursions offers the chance for once-in-a-lifetime experiences in destinations around the world.
Explore Excursions
Pleasant weather, autumn foliage and vibrant flowers are among the many delights awaiting nature lovers at botanical gardens and arboretums across the United States. However, some of these green spaces take on additional color this month and through Halloween when enterprising gardeners, landscape architects, management and other creative minds cast a spell with themed environments running the gamut from spooky to utterly bewitching.
Sponsored Content
United Airlines is in the midst of a major initiative to modernize its fleet over the next several years. After first announcing the plan in 2021, planes fitted with United's signature interior are finally beginning to appear across the airline's narrowbody fleet of Boeing and Airbus planes. United flyers are sure to notice these enhancements from the moment they step on board: Each new or updated plane sports remodeled seats, seatback entertainment screens for everyone, Bluetooth connectivity and more, all adding up to a better experience on every journey.
For travelers who love all things autumn, Crystal Springs Resort, New York City's closest destination resort, features special offers and experiences to meet the demands of everyone's fall bucket list. Located only 80 minutes outside New York City in Sussex County, New Jersey, Crystal Springs Resort offers a quick getaway to enjoy fall foliage. Are any of these new offers or experiences on your bucket list?