Alex eReader
This revolutionary, dual-screen multimedia eReader intuitively integrates its two displays, combining the efficiency and reading comfort of an EPD display with the responsiveness, multimedia and browsing capabilities of an LCD display. Alex's versatile open Google Android operating system and responsive on-screen keyboard let you use popular applications like Gmail right away. Weighing only 11 ounces and measuring 4.7 inches by 8.9 inches, the Android-based Alex eReader supports eBooks in EPUB, PDF, HTML and TXT formats; offers full Internet browsing using WiFi connectivity; and later this year will also feature 3G and EVDO/CDMA connectivity. Alex offers multitasking, enabling you to enjoy music while you read, supplement your eBook on the EPD screen with video on the LCD screen and search the Web or use email so you can connect with other users in book clubs and social media. You can download from a wealth of online Adobe ePUB-format digital books from Google Books and Alex partner bookstores and store them in the Alex Library on the removable SD card. $399.
---
Clickfree Traveler
As light as a pen and the size of a credit card, the flash-based Traveler slips easily into a wallet, letting you tote up to 64GB of data in your pocket or purse. Both PC and Mac compatible, the Traveler includes an auto-launch feature so there's no need to install or configure software. Just insert the Traveler's USB plug into your computer and Clickfree does the rest, searching, copying and organizing more than 400 file types of digital data including documents (Word, Excel, PowerPoint), Outlook email and contacts, photos, video, music and even favorite websites. You'll always have easy access to important content and can quickly restore critical information in the event your computer is lost or stolen. Available in 16GB, 32GB and 64GB capacities. $69.99–219.99.
---
Parrot RKi8400 Car Stereo
This wireless car stereo offers a seamless, installed, hands-free solution for your iPod or iPhone. It integrates perfectly into your car's audio system, so conversations and music are transmitted via the speakers for maximum listening quality. The Parrot RKi8400 syncs directly to your mobile phone, automatically copying the contacts in your phone for hands-free calling without any initial training. A large dial and full-color screen to view album covers stored in the iPhone enable easy navigation of playlists. When your mobile phone rings, the system automatically switches to hands-free mode. Parrot RKi8400 Bluetooth wireless technology also lets you play music sent from the iPhone 3.0 and from other Bluetooth mobile phones or players via Bluetooth Stereo A2DP. $399.99.
---
Elgato eyeTV Hybrid
This tiny TV tuner stick turns your Mac or PC into an HDTV and digital video recorder, allowing you to watch, pause and record TV on your computer. It receives both digital and analog, including HDTV channels, and also captures video from sources such as a set-top box and VCR. On a Mac, you can even edit recordings and export to iTunes for viewing on your iPhone, iPad or iPod. Comes with infrared remote, EyeTV3 software and video input cable for S-Video and RCA. $149.95.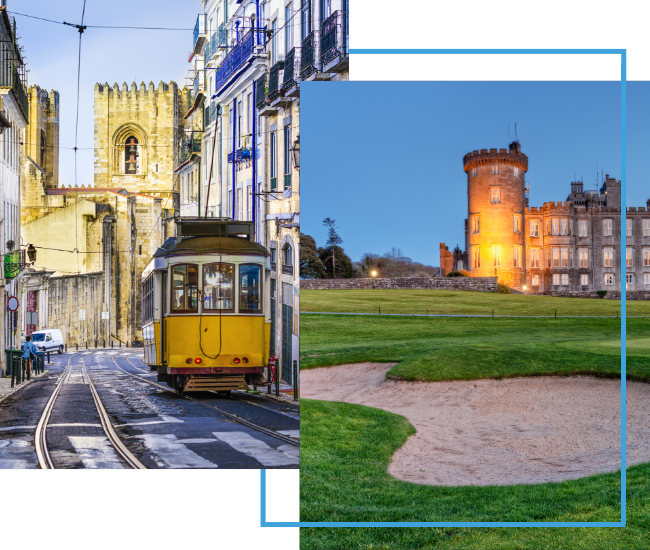 FX Excursions
FX Excursions offers the chance for once-in-a-lifetime experiences in destinations around the world.
Explore Excursions
There may not be snow in Los Angeles this season, but Waldorf Astoria Beverly Hills is certainly full of the holiday spirit, with Christmas, Hanukkah and New Year's events happening in the hotel's gorgeous event spaces.
Sponsored Content
Embracing a life well lived often means embracing a life well-traveled. Every journey becomes a canvas for experiences that shape our lives and at the heart of every adventure lies the indispensable companion: quality luggage.
Looking for fun things to stuff into the toe of a few holiday stockings? Here are some great choices: