Neato Botvac Connected Neato Robotics recently updated its line of vacuum robots with the Neato Botvac Connected, aiming to compete with the iRobot Roomba 980. Most of the machine is the same except for a serious-looking black exterior and the Connected features, allowing you to tether the robot to your home WiFi network and control it through an easy-to-use app, available on Android and iOS. Neato now allows you to switch to an Eco mode, which extends the battery power from 90 minutes to two hours, more than enough time to clean an apartment or the whole floor of a house. $699. neatorobotics.com
UAG Trooper Urban Armor Gear first made waves two years ago when it took an iPhone up to lower space at an altitude of 101,000 feet, protected by one of its rugged phone cases. UAG dropped it back down, only to find the phone completely unharmed and fully functional. The company since came back with its Trooper case for the iPhone 6 and Samsung Galaxy S6. UAG's Trooper offers the same great protection with an added wallet compartment for storing up to four credit cards. $39.95. urbanarmorgear.com
LastPass Coming up with a secure password is a conundrum between using several simple codes and repeating a few complex combinations. Thankfully, many services now exist that act as a master key for all your logins. One of the most popular password managers available to consumers and professionals is LastPass, a service that creates strong passwords for all your websites while you only have to remember a single master login. Passwords are synced across devices, but most importantly, your information is protected with AES-256 bit encryption at the local level, ensuring privacy even from the company itself. Individuals: free basic/$12/year; Premium, business: Enterprise per-user or site license. lastpass.com
Samsung Gear VR It took a while, but virtual reality finally entered the mainstream, not just with the high-tech Oculus Rift, but also through Samsung and Google with their VR headsets. The Gear VR — compatible with Samsung S6, S6 Edge and S6 Edge+ — allows users to access an ever-growing library of apps and games. Your S6 snaps into a comfortable, plastic headset that sends content through two lenses, creating an immersive, 360-degree world to explore. Apps cost up to $15 and range from simple interactive simulations like underwater Ocean Rift to complex puzzle adventures like Esper. $99.99. samsung.com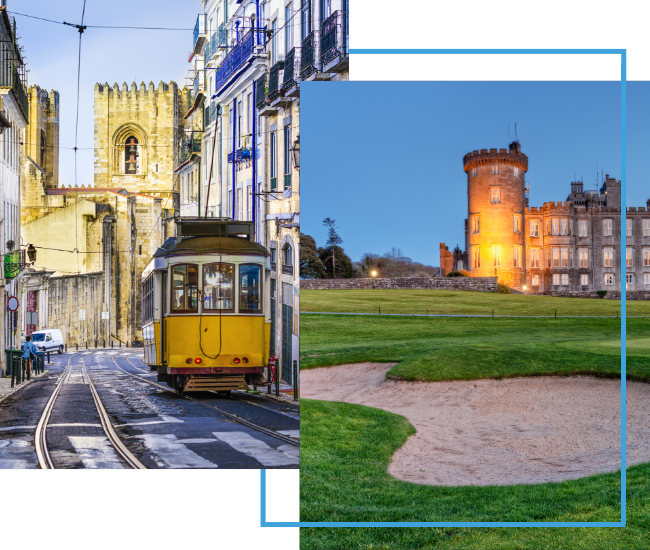 FX Excursions
FX Excursions offers the chance for once-in-a-lifetime experiences in destinations around the world.
Explore Excursions
One thing  surprising about the Prince Edward Island capital is its abundance of shops specializing in affordable, fashion-forward jewelry rendered in sterling silver, vermeil, 14K gold and semi-precious stones. Whether you prefer delicate pieces or bold wearable art, you can be assured the pieces for sale are inspired by the maritime island setting and, therefore, specific to the place where they are created. Here are a few shining, woman-owned examples:
Sponsored Content
Whether it's the people, the craic (fun) or the coasts, travelers always find something to love about the island of Ireland. What fills your heart?
Norway, a haven for visionary artists, architects and designers, showcases an exceptionally diverse array of cultural attractions. This year, the country commemorates exciting milestones and unveilings captivating enthusiasts of the arts, from iconic scenic routes to new museums to gallery openings. Up Norway features these new offerings in personalized itineraries catered to aesthetes.