Here's a fun gizmo perfect for summer vacations: the GoPano micro, a lens for the iPhone 4 and 4S that enables you to create panoramic videos. Just snap the lens to your iPhone and tap "Record" to make cool, interactive, 360-degree videos. Record your next concert or sporting event, or make a streetview video in a new city. A specially curved mirror gathers light from all directions and funnels it into your iPhone's camera — then the free GoPano app transforms this image into a live interactive scene where you control the view. Instantly upload and share your videos on the GoPano website and beyond. It's a whole new way to come full circle. $79.95.
For the impeccably accessorized iPad (and its tech-savvy owner), consider the 2COOL iPad Case. Made to fit all three generations of the iPad, the case protects the cutting-edge tablet and features a silicone spill-resistant, dust-proof, built-in Bluetooth keyboard. With an ergonomic, adjustable viewing stand, the case lets you take advantage of all the benefits of a full-sized laptop without the added weight or neck strain. Available in black, brown, pink, red and white. $59.99.
Taking their cue from the 1980s but with a sleek, modern edge, these nifty Bluetooth headphones let you experience music wirelessly. They come with "apt-X on board," which cleans up and adds depth, bass and treble to your Bluetooth music, matching CD-quality output. You can play, pause, next and back track remotely, right from your headphones. Take calls with the push of a button; music pauses and resumes after your call. Indoors, range up to 10 meters from your music device; outdoors, you'll need your device on an armband. Available in sporty color combinations. Lifetime warranty. $99.
The first portable, water-resistant Bluetooth speaker on the market, the rugged, rough-and-tumble G-GO lets you take your favorite music anywhere and everywhere, from poolside to the beach and beyond — even into the shower. Powered by AA batteries, its Universal USB power port charges any USB-chargeable gadget from the G-GO, including iPhone, Android and BlackBerry devices. Available in black, white and metallic blue, exclusively at Target stores and the Target website. $69.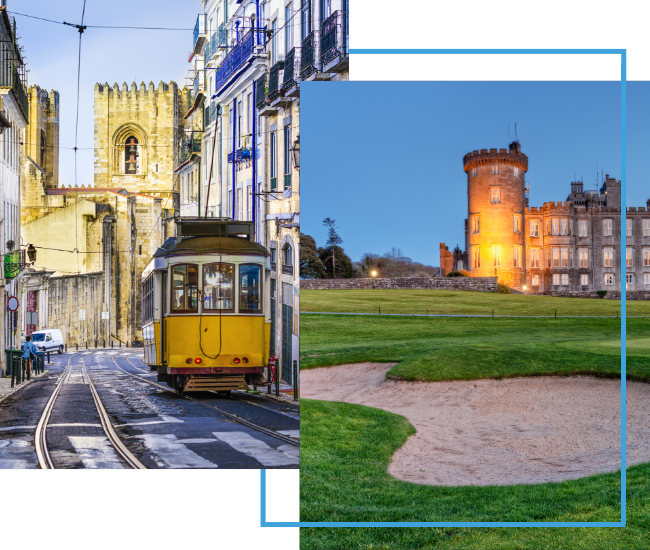 FX Excursions
FX Excursions offers the chance for once-in-a-lifetime experiences in destinations around the world.
Explore Excursions
There may not be snow in Los Angeles this season, but Waldorf Astoria Beverly Hills is certainly full of the holiday spirit, with Christmas, Hanukkah and New Year's events happening in the hotel's gorgeous event spaces.
Sponsored Content
The Islands of Tahiti are among the most beautiful and sought-after vacation destinations in the world. The endless images of overwater bungalows with Bora Bora's majestic peak towering over waters of every shade of blue have an intrinsic pull. But with 118 islands and atolls to explore, there is so much more to this spectacular region of the Pacific.
Looking for fun things to stuff into the toe of a few holiday stockings? Here are some great choices: