Sonos PLAY
The Bluetooth speaker market is experiencing a renaissance, with several companies manufacturing portable sound machines at a great price. Sonos recently updated its line of tech-minded PLAY speakers. Unlike most Bluetooth speakers, Sonos devices connect to each other using the existing WiFi network, allowing users to control music from any source on any device in their home using the Sonos app. The speakers can be stereo paired, and now you can tune the sound to fit your room with Trueplay, Sonos' recent software update for its app. By utilizing the iPhone's internal microphone, Trueplay measures the acoustics of the room and automatically tweaks the speaker sound. $199–499.
sonos.com
Microsoft Surface Book
With the Surface Pro in its fourth generation, Microsoft aims to revamp its line of laptop/tablet hybrids with the flagship Surface Book. The machine runs Windows 10 out of the box, which looks beautiful on the 13.5-inch screen, though the 3:2 aspect ratio appears a little jarring at first. The dimensions, a bit taller than most laptop screens, feel more natural when using the device as a tablet. Use your fingers on the detachable screen or try the new Surface Pen, which now features a resistive tip for more natural writing, an eraser for easy editing and a button to activate Microsoft's intelligent personal assistant, Cortona. $1,499.
microsoft.com/surface
Garmin vívosmart HR
The world of fitness gadgets experienced a rising trend in 24/7 heart rate monitoring, with companies like Apple and Polar incorporating sensors into their wearables at lowest-ever prices. Now Garmin enters this game, updating its vívosmart line with the new HR model. In addition to monitoring your heart rate, the device tracks steps, calories, floors climbed and sleep. The vívosmart HR also pairs with smartphones, allowing users to control their music, take calls and receive notifications for texts and social media. Swimmers can wear the device up to 164 feet underwater, and its battery lasts up to five days without needing a charge. $150.
garmin.com
Roku 4
Apple TV and Google Chromecast get a lot of media coverage, but the Roku 4 earns praise as the best set-top box currently available. Believe it or not, Roku actually released the first on-demand streaming box, the Roku DVP, back in 2008. The box didn't include HD or even access to the entire Netflix library, but the company has come a long way. Roku 4 now offers 4K support and features more than 3,000 channels and apps, including Netflix, Hulu, HBO, Showtime, Amazon Prime, YouTube, GoPro and more. $129.99.
roku.com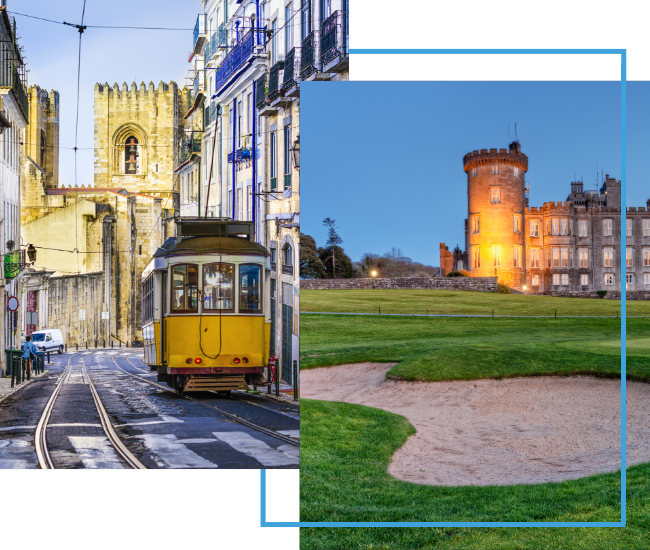 FX Excursions
FX Excursions offers the chance for once-in-a-lifetime experiences in destinations around the world.
Explore Excursions
Corsica with steep, gray cliffs overlooking the Mediterranean and sandy beaches attracting summer visitors, is a French-governed island sometimes confused with Sardinia and Sicily, Italian islands to the south. Fortunately, all three islands share the same love for good wine, food and sun-splashed beaches.
Sponsored Content
One affordable plan can protect an entire year of trips: business or pleasure, short or long, domestic or international.
If you're ready to do a little holiday catch-up with your besties, make a beeline for Conrad New York Downtown. The lobby metamorphosed into a holiday forest of heavenly scented, decorated Virginia Spruce trees. Make your first stop ATRIO Barista Station in the lobby for a complimentary hot spiced apple cider (until Dec. 3) or hot chocolate (Dec. 22­–24).