Apple iPhone SE
Apple bucked the trend of bigger and bigger smartphones, listening to customer demands by releasing the iPhone SE. It essentially packs the guts of a 6s inside the body of a 5s, with 3D Touch the only sacrifice. The design features updated chamfered edges and now comes in silver, black, gold and rose gold. It even improves upon the battery life of the 6s thanks to its smaller 4-inch screen. $399.
apple.com
ZUS Smart Car Charger
Car chargers aren't the most fashionable smartphone accessories, but Nonda redefines the product with its ZUS Smart Car Charger. Not only does it charge two devices through your car's lighter port, it does it in less than half the time. Nonda built the ZUS to recognize most electronic gadgets and deliver the maximum amount of charge they can take. If that's not enough, ZUS also doubles as a location device. Paired with a smartphone app, ZUS automatically records your location when you turn off the car, allowing you to find it without any network connection — even sending you a notification when you are within 500 feet of your car. $29.99.
nonda.co
Logitech Harmony 650
You probably have more remotes than you care for. Smartphones can be easy to program but don't have that classic feel of a real button. That's where the Harmony comes in, hailed as one of the best universal remotes you can buy for less than $100. Logitech's 650 features a color LCD screen, an ergonomic design and the ability to access up to five devices through an internet-connected PC. With plenty of customization options, you can personalize the remote through five programmable buttons and support for user macros. Logitech also packs a motion sensor inside to put it in sleep mode when not in use. $79.99.
logitech.com
eero Home WiFi System
This San Francisco-based startup rethinks how home WiFi works, refusing to even call its products routers. Instead of a single access point, eero's system comes with three network ports, one that connects to your modem and two that extend the network throughout your home, ensuring a fast and reliable connection easy to set up. The installation process takes place on its smartphone app, a much easier process than purchasing your own setup. Furthermore, you can use eero with the wireless router already in your home, giving you even more coverage. $499.
eero.com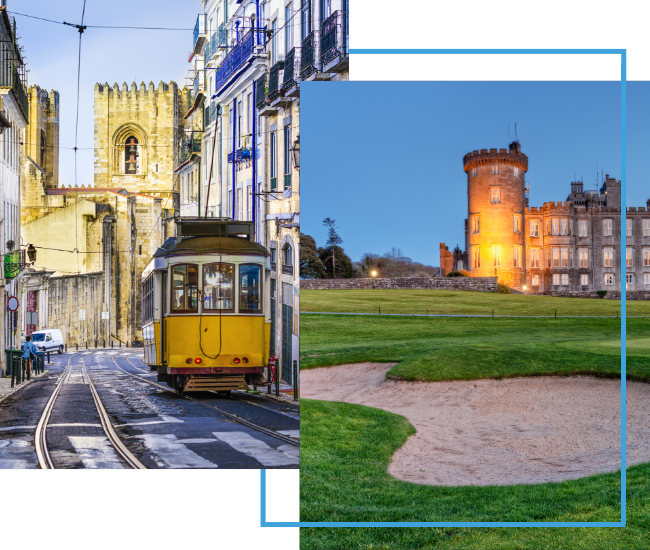 FX Excursions
FX Excursions offers the chance for once-in-a-lifetime experiences in destinations around the world.
Explore Excursions
There may not be snow in Los Angeles this season, but Waldorf Astoria Beverly Hills is certainly full of the holiday spirit, with Christmas, Hanukkah and New Year's events happening in the hotel's gorgeous event spaces.
Sponsored Content
Learning more about our readers' travel habits and preferences ensures Global Traveler delivers the content you desire. As the travel industry has adapted and changed over the last few years, it's more important than ever to connect. To best meet your short- and long-term travel content needs, please help us!
Looking for fun things to stuff into the toe of a few holiday stockings? Here are some great choices: