HP Scanjet Professional 1000 Mobile Scanner
Hot from the high-tech presses at HP comes the venerable brand's first mobile scanner, designed to capture documents on the spot — in the office, at a customer site and even on the road. With the ability to scan a variety of paper sizes and mediums, including embossed cards, it lets you digitize documents nearly anywhere and on the go. Complemented by a comprehensive software suite — which includes Nuance PaperPort to convert scans into editable files and the NewSoft Presto! BizCard Reader, which scans and organizes business cards — it's ideal for keeping tabs on contracts, forms, receipts and business cards away from the office. Powered solely by a PC USB 2.0 port, the scanner weighs less than two pounds and comes with a carrying case for maximum portability. $249.
---
nook eReader
Arguably the most buzzed-about player in the ereader market, Barnes & Noble's nook marries innovative technology and sleek minimalist design with access to the book behemoth's digital store of over 1 million ebooks, newspapers and magazines — and can store up to 1,500 of them with its 2GB of internal storage. Nook's color touch-screen for navigation, along with a best-in-class E Ink display, make ereading enjoyable (and pretty, too!). Equipped with both free AT&T 3G wireless and WiFi access, including free WiFi connectivity and exclusive content and promotions in Barnes & Noble stores. $259.
---
SanDisk 32 GB Memory Card
Introducing the world's highest-capacity removable memory card for mobile phones. The highly versatile 32GB SanDisk microSDHC card delivers immediate memory expansion that lets you pack an unprecedented amount of photos, videos, music and data in your handset. How much? For example, the card can store enough music to outlast 35 round-trip flights between San Francisco and New York before repeating a single song. Now you just have to find the time to download them. $199.99.
---
Powermat Portable 2x
When it comes to charging your devices, it doesn't get much cooler — or easier — than this portable powerhouse. Just plug your run-down gadget into the Powermat 2x's Powercube universal receiver, place the receiver and your gadget on the mat and — presto! — the rejuicing begins. (You can also purchase dedicated receivers separately for common devices like BlackBerrys and iPhones, allowing you to charge them directly on the mat without the Powercube.) Embedded into the mat is a high-capacity battery which lets you charge two gizmos at once without the need to plug the mat into an outlet. The mat also folds into a sleek carrying case and comes with a set of international plugs. You'll never have to waste time untangling cords of your various chargers again — hooray! $80.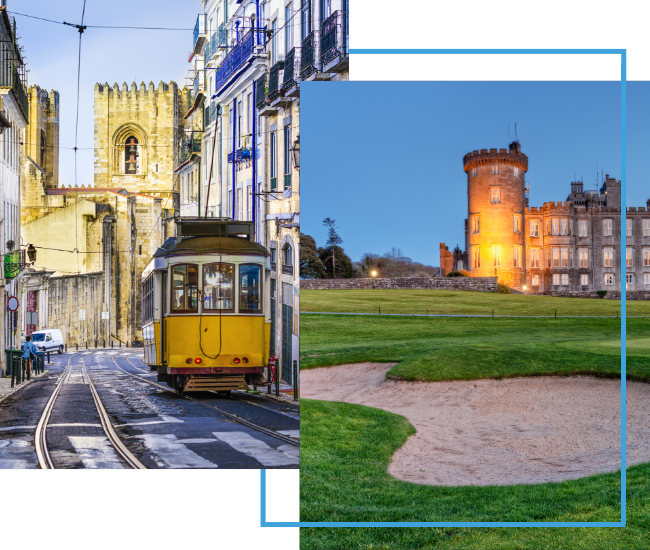 FX Excursions
FX Excursions offers the chance for once-in-a-lifetime experiences in destinations around the world.
Explore Excursions
There may not be snow in Los Angeles this season, but Waldorf Astoria Beverly Hills is certainly full of the holiday spirit, with Christmas, Hanukkah and New Year's events happening in the hotel's gorgeous event spaces.
Sponsored Content
Experience the life-changing destination of Greece by exploring its island gems in the Ionian Sea. Scattered off the western coastline of Central Greece, to the south of Peloponnese, the Ionian Islands are an island group comprising large and small islands.
Looking for fun things to stuff into the toe of a few holiday stockings? Here are some great choices: