CANNONDALE SYNAPSE NEO SE
Electric bikes are a great way to ride farther than before, safe in the knowledge the motor will get you home even if you get tired. Cannondale is a leader in the field, and the Synapse NEO SE brings the company's expertise to an adventurous gravel bike setup that can handle off-road terrain. Powered by the impressive Bosch Active Line Plus motor and a 500Wh battery, you'll get great performance for mile after mile. $4,500.
cannondale.com
GOOGLE NEST HUB MAX
The upgraded version of the Nest Hub smart display features a 10-inch display rather than the original 7-inch, and it comes with an ambient light sensor that adjusts the brightness depending on the time of day. It also doubles as a digital photo frame when not in use, so you can set a slideshow of recent snaps to brighten the room. Another change over the original is louder, better audio performance. This means it's more suited to larger homes as well as making your music sound better. $229.
google.com
AMAZON KINDLE OASIS
E-readers have been around for a while, but Amazon keeps improving its Kindle range. The Oasis is the most paper- like e-reader around, and the battery lasts up to six weeks. A recent upgrade also adds a warmth scale, which changes the hue of the screen so it's easier on your eyes at night. It proves a perfect product for those who want to read while keeping their luggage as light as possible. $249.99.
amazon.com
SMARTECH MOTIV RING
If you'd like to get fit after the excesses of the festive period, a fitness tracker is a great tool to help you reach your goals. Most of the models on the market fit around your wrist, but the Motiv packs the same functionality into a ring. It offers a more discreet way to track daily steps, sleep and activity, plus you can use an accompanying app to analyze your data. $199.99.
mymotiv.com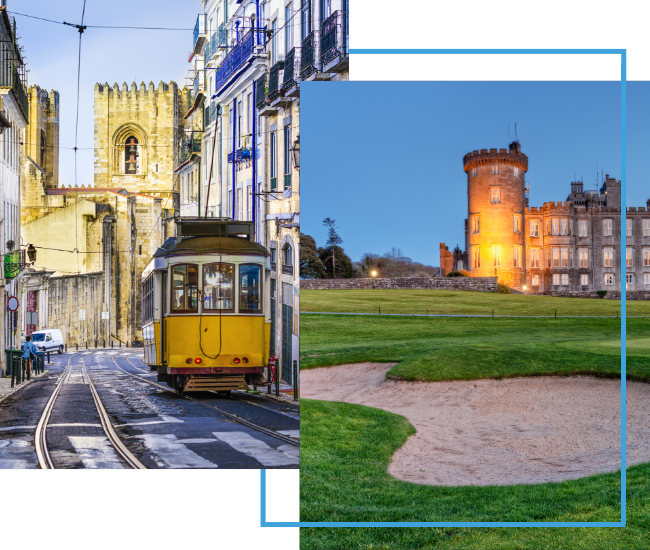 FX Excursions
FX Excursions offers the chance for once-in-a-lifetime experiences in destinations around the world.
Explore Excursions
In addition to intimate settings, smaller staff-to-passenger ratios, and personalized food and beverage options, river cruises have the advantage of providing a deeper dive into a region's culture, food and history. The Rhine, Rhône and Danube in Europe and the Mississippi River and St. Lawrence in North America have much to offer travelers with their itineraries, tying together beloved cities and lesser-known destinations along their routes.
Sponsored Content
The Saronic or Argo Saronic Islands of Greece call travelers to explore its seven small islands and islets brimming with history, natural sites and more. With most easily accessible by boat, the islands' proximity to ports of Athens make the Saronic Islands an ideal destination for those preferring shorter boat rides. In fact, trips from Athens ports to the islands take only between 10 minutes and two hours, depending on the island you choose, making them perfect for day or weekend trips. From Piraeus port, you can access Hydra, Spetses, Aegina and Poros directly. Come explore these stunning islands with us and find the inspiration to plan your next trip to these islands. Hydra Hydra town curves around a slope overlooking the Argosaronic Gulf like an amphitheater and is considered one of the most romantic destinations in Greece. Most unique to the island is its lack of vehicles. People on the island get around on mules and donkeys as well as water taxis, making for a peaceful and laid-back day. Hydra lies a two-hour ferry ride from Piraeus port in Athens.
With the holidays right around the corner, travelers are preparing for holiday travels. For those looking for a last-minute getaway filled with holiday cheer, consider Croatia. With a variety of winter activities perfect for travelers and locals alike, the Christmas countdown in Croatia is in full swing. Leading up to Christmas, Advent in Croatia makes it even more worth your while to visit the country with free winter incentives. If you plan on visiting Croatia, here are five cities going all out for the holiday season: