BBK AM99 English/Chinese Talking Dictionary
Unless you've spent the last couple of years exploring the outermost reaches of the galaxy, you've likely heard that China is the new business frontier now that it's a full-fledged member of the World Trade Organization. If you believe the hype and have an entrepreneurial streak, you may want to start learning the language with the help of this handy electronic dictionary from BBK. It provides accurate translation and authentic pronunciation in both Mandarin and English, as well as Pinyin (Chinese phonetic) displays along with the Chinese characters. The dictionary also features bi-directional English/Chinese dictionaries, idiom dictionaries, and five specialty dictionaries for biology, computers, business, medicine and Chinese medicine. There's even supplemental information to help you familiarize yourself with Chinese expressions and day-to-day conversation, and a QWERTY keyboard and built-in speaker for easy usage. Go East, young businessman! $99.99. (www.bbkusa.com)
V-Dimension Solar Backpack
Are you looking for a slick, stylish way to carry your gear, charge your cell phone and be "green" at the same time? You can do all three seemingly disparate things with the new solar backpack from Volere. The pack's Light Amplifier Technology optimizes solar light intensity and electronically matches the spectrum to your cell phone or iPod, even in dim room lighting — day or night — using a small, inconspicuous solar panel. Here's to environmentally friendly multitasking! $120. (www.volereinternational.com)
UTStarcom XV6700
This nifty, fully faceted handheld from Verizon Wireless lets you leave your laptop at home. Equipped with Wi-Fi Internet, Windows Mobile 5.0 and a unique sliding QWERTY keyboard, the XV6700 is also a phone/speaker phone and 1.3 megapixel camera/camcorder. It's even equipped with a "flight" mode, which allows you to turn off the wireless functions and work on Word documents or view PowerPoint presentations while en route to your next destination. $299.99 after $100 rebate with a two-year contract.
SwissMemory S.BEAT MP3
Forget the good ol' Swiss Army knife you've been toting around forever. From those crafty folks at Swissbit and Victorinox comes the new-and-improved version — the world's first integrated MP3 digital audio player and multitool. The s. beat boasts a high-capacity USB stick, audio player — it can store up to 1 GB of MP3, WMA, WAV or OGG Vorbis digital audio files — a voice recorder and FM radio, plus such optional old-fashioned fail-safes as scissors, a blade and a nail file. The digital audio player is detachable from the multitool body, so you can stroll through airport security with no worries. Who would have thought you'd ever be plugging your Swiss Army knife into your USB port? Now that's progress. $199-$260. (www.swissarmy.com)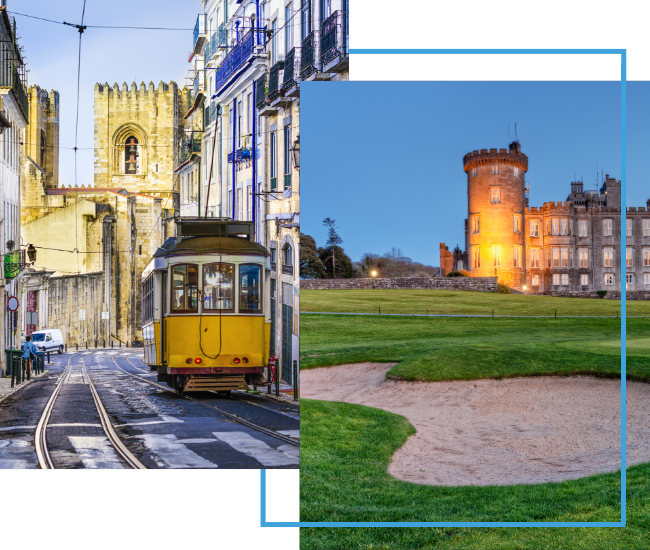 FX Excursions
FX Excursions offers the chance for once-in-a-lifetime experiences in destinations around the world.
Explore Excursions
If fabulous food and beverages are a must-have for any weekend getaway, then look no further than the City of Brotherly Love. Whether your palate has a penchant for vibrant Latin American fare or cozy French cuisine, whether you're an oenophile looking to swirl, sniff and sip your way around the globe or you'd rather sample farm-to-glass cocktails, Philly's got it all this fall. (With the exception of Bolo, which is a short taxi or Uber ride away and definitely worth the trip, the rest of these spots are all within walking distance of each other.)
Sponsored Content
The Islands of Tahiti are among the most beautiful and sought-after vacation destinations in the world. The endless images of overwater bungalows with Bora Bora's majestic peak towering over waters of every shade of blue have an intrinsic pull. But with 118 islands and atolls to explore, there is so much more to this spectacular region of the Pacific.
From Santoríni to Dubai to New York, some hotels just have that "it" factor that draws visitors far and wide. For some hotels it's their proximity to popular landmarks and attractions, for others it's their amenities. But these hotels have something few can claim: a true room with a view.