Sony Ericsson Xperia PLAY
They say there's a kid in all of us — and if that's true, this may be just the phone for you. The world's first PlayStation-certified smartphone combines a PlayStation-quality gaming experience with the latest Android smartphone technology. You can take conference calls, send emails and win the Super Bowl (well, kind of), all on one device. The Sony Ericsson Xperia PLAY, exclusively for Verizon Wireless, redefines mobile gaming by combining all the features customers expect from a fully featured smartphone with the ultimate gaming experience.
Powered by Android 2.3 Gingerbread, it comes pre-loaded with seven game titles including Madden NFL 11, Bruce Lee Dragon Warrior, Asphalt 6: Adrenaline, The Sims 3, Star Battalion, Crash Bandicoot and Tetris. More than 50 additional games are available for download via VCAST Apps. Go instantly from executive to gamer with the slide-out game pad revealing a directional keypad, dual analog touch joystick, two shoulder buttons and the four iconic PlayStation symbol keys. It also features a 1 GHz Qualcomm Snapdragon processor with Adreno 205 GPU, Adobe Flash Player; 4-inch multi-touch display; support for Google Mobile Services including Gmail, YouTube, Google Talk, Google Search and Google Maps; and access to more than 200,000 apps available from Android Market. $199.99 plus monthly access plan. www.verizonwireless.com
OnStar FMV
OnStar FMV, an abbreviation of For My Vehicle, brings the industry-leading safety, security and communications service — previously only available in certain car brands like Chevrolet, Buick and Cadillac — to your car, whatever make it may be. It offers the same core features that have made OnStar an invaluable resource for more than 6 million subscribers. For example, Automatic Crash Response, triggered by an accelerometer in the OnStar FMV mirror, connects you to a trained OnStar emergency advisor in the event of a crash. The advisor can provide the exact location of the crash to emergency responders using your mirror's GPS location, even if you're unable to respond. Turn-by-Turn navigation, OnStar's most popular service, is accessible with a press of OnStar's blue button; ask for directions to a specific address or location and they are downloaded to OnStar FMV, which provides spoken turn-by-turn instructions to the destination. Security services include Stolen Vehicle Location Assistance, which also uses OnStar FMV's global positioning satellite location. OnStar FMV also provides two choices for hands-free calling through the OnStar service or through a Bluetooth connection to a mobile phone. Installation, which requires replacing your rearview mirror with the OnStar FMV, takes less than an hour and costs less than $100. $299, plus monthly service plan. www.onstar.com
Altec Lansing Orbit USB Stereo
From the masters of audio at Altec Lansing comes this new on-the-go audio solution with plug-and-play simplicity. The Orbit USB Stereo, comprised of two cylindrical speakers, significantly amplifies and enhances the sound of any laptop, netbook or computer without compromising portability. Making a presentation from your laptop to a group and need bigger, better audio oomph? You've got it. Its unique, compact design interlocks the two speakers like a camera lens and stows the cord, so it's easy to pop in your bag or suitcase — and it boasts a lot of bang for your buck. $49.95. www.alteclansing.com
Beacon Universal Remote Control System
It's a bird! It's a plane! It's a … smartphone-turned-remote control! Beacon Universal Remote Control System from Griffin Technology is powered by Dijit (a free, downloadable application that turns your phone into a Personal Media Assistant). This dynamic duo transforms your iPhone and other iOS devices into universal remote controls, magically transforming Bluetooth signals into infrared commands that your stereo, TV and other devices can recognize. How cool is that? Plus, it looks a lot like a game-show buzzer, which is also fun — just don't hit it too hard. $79.99. www.griffintechnology.com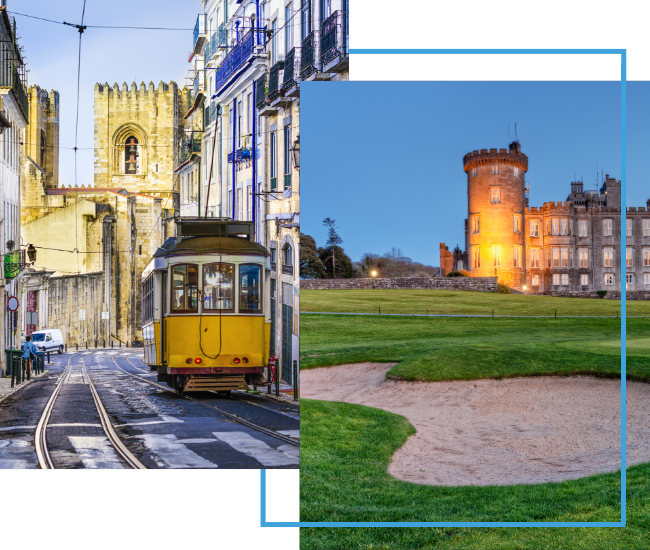 FX Excursions
FX Excursions offers the chance for once-in-a-lifetime experiences in destinations around the world.
Explore Excursions
There may not be snow in Los Angeles this season, but Waldorf Astoria Beverly Hills is certainly full of the holiday spirit, with Christmas, Hanukkah and New Year's events happening in the hotel's gorgeous event spaces.
Sponsored Content
The Islands of Tahiti are among the most beautiful and sought-after vacation destinations in the world. The endless images of overwater bungalows with Bora Bora's majestic peak towering over waters of every shade of blue have an intrinsic pull. But with 118 islands and atolls to explore, there is so much more to this spectacular region of the Pacific.
Looking for fun things to stuff into the toe of a few holiday stockings? Here are some great choices: