Apple Pay
Apple first introduced Pay on the iPhone 6, implementing a Near Field Communication antenna for connecting to payment terminals. It hasn't quite revolutionized the in-store buying experience, but the feature has quietly grown in the past year despite a head start by Android and Samsung. The software is compatible with more than 800 retail brands, and security features earn praise for utilizing the new iPhone's Touch ID and a token-based payment system to prevent fraud. Currently available in the United States, United Kingdom, Australia and Canada, and slated to launch in China this year, Apple Pay is compatible with iPhone 6, 6s and Apple Watch. Free to users.
apple.com/apple-pay
Yubico YubiKey
Digital security becomes more important than ever as we manage more aspects of our lives on the Internet with only a password standing between thieves and our personal information. Yubico offers an ingenious solution in the form of YubiKey, a flash drive device that acts like a "key" to your computer. YubiKey protects your information in two ways: by encrypting all your cloud-synced passwords and requiring you to insert the flash drive when logging in. Your computer will identify the device as a keyboard, allowing you to enter passwords with just a touch of the activation button, thereby preventing your accounts from remote hacking. $40–50.
yubico.com
Bowers & Wilkins P5 Wireless
Bowers & Wilkins, a trusted brand in hi-fi circles, bridges superb sound with tasteful design that sets it apart from the multitude of headphones out there. The company's latest offering introduces the wireless version of its P5 Series 2 headphones, its mid-range model that balances sound and portability. With classic rectangular ear cups, listeners can enjoy pristine sound thanks to a high-quality Bluetooth aptX connection. $399.99.
bowers-wilkins.com
Asus Chromebit CS10
It looks like a flash drive, but that's actually an HDMI connection on the end. The Asus Chromebit is the latest addition to the growing family of "computers on a stick" that pack all the components of a PC in a tiny device that jacks into your television. The Chromebit comes with Chrome OS, designed to work on cloud-based software, though the device includes 16GB of storage for handling files. While downloading third-party software is limited, you have little reason to do so, as the device can run Amazon, Google Docs, Netflix and even the free online version of Microsoft Office. $84.99.
asus.com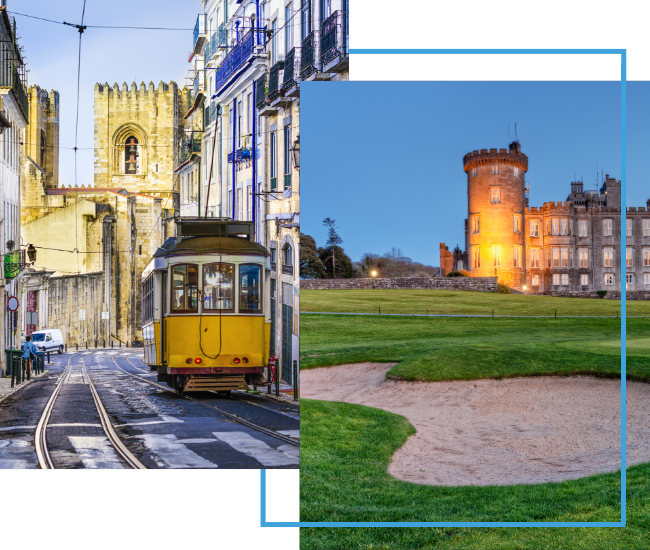 FX Excursions
FX Excursions offers the chance for once-in-a-lifetime experiences in destinations around the world.
Explore Excursions
A new and expanded campus at the Buffalo AKG Art Museum has been completed, reopening this summer and featuring new architecture designed by the architectural office of OMA New York, led by partner Shohei Shigematsu and project architects Lawrence Siu and Paxton Sheldahl, with Cooper Robertson (executive architect). The new expansion includes the Jeffrey E. Gundlach Building and extensive renovations to existing buildings. A $20-million commitment from New York State and Governor Kathy Hochul helped fulfill the expansion's budget and completes the $230 million capital campaign, the largest campaign for a cultural institution in the history of Western New York State.
Sponsored Content
Learning more about our readers' travel habits and preferences ensures Global Traveler delivers the content you desire. As the travel industry has adapted and changed over the last few years, it's more important than ever to connect. To best meet your short- and long-term travel content needs, please help us!
Ever since opening in 2021, Nobu London Portman Square has served as the focal point for many gatherings, stays and experiences. This fall the hotel's Nobu Bar adds four more reasons to visit with an exciting array of offerings, menus and events.