Now here's a great idea: CarryQuote's CNBC Pro is a ground-breaking mobile application that provides you with on-the-go, affordable access to real-time global market data from over 100 exchanges worldwide. It covers all asset classes and 95 percent of the world's markets and also offers live CNBC global programming and price and news alerts. CarryQuote's unique relationships with financial exchanges provide data snapshots rather than streams, enabling CarryQuote to deliver the exact same data from the exact same global sources at a fraction of the price of the traditional market data suppliers. You can track your favorite securities, in real time, with access to integrated charts, live CNBC and related news headlines. And real-time interactive and historical charts offer custom timeframes from one day to five years, including pre- and post-market trading. There's also an enterprise version for financial institutions and their clients. Available on BlackBerry; other mobile versions coming soon. Monthly plans start at $29.99.
A sleek, rechargeable battery pack for the iPhone 4 that doubles as a protective case, the InCharge Mobile boasts one of the largest battery capacities for iPhone 4 chargers on the market at 2300 mAh, the equivalent of one full charge. Features include an integrated stand for landscape viewing and FaceTime chatting, LED battery status indicator and a micro USB cable for charging and syncing. $79.99.
This über-cool smartpen captures everything you hear and write to provide quick and accurate access to important information. When you take notes at a meeting, it records not only what you write but what's being said around you; your notes then become fully searchable and easy to reference. Available with either 4GB of memory (400 hours) or 8GB (800 hours), it has a standard 3.5 mm headphone jack; a new, streamlined design; and a flat underside to prevent rolling. With the Livescribe application Paper Tablet (only available on the Echo), the smartpen can be used as a mouse to mark up slides, presentations, PDFs and more. Want to convert handwriting to text? MyScript for Livescribe (not included) converts ink handwriting into texts in 26 languages, which can then be copied into Microsoft Word, email and text messages. Livescribe also offers a wide range of new and useful apps, such as a travel phrases application, which can act as a translator. $149.95 (4GB); $199.95 (8GB).
A nifty protective case for iPad that easily transforms into a highly adaptable and practical mounting device, the Freedom lets you mount and view your iPad virtually anywhere, including on car seats, airplane seats and walls. Whether you're at home, in a hotel or on the go, Freedom provides a secure, flexible and instantly accessible mounting system that lets you position your iPad where and when you need it. $49.99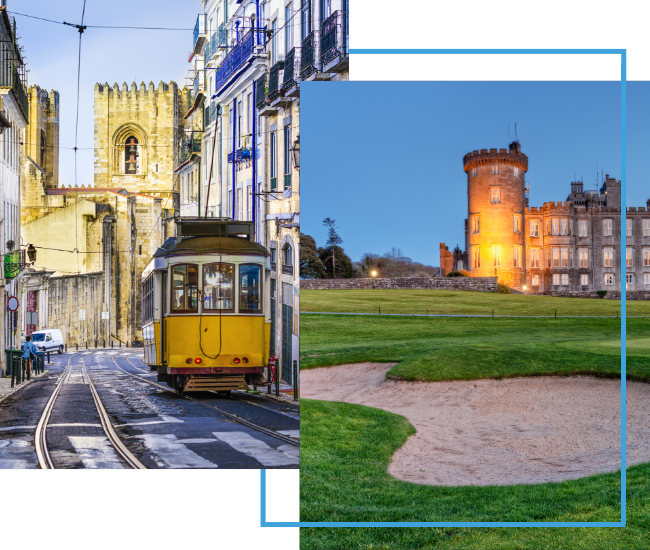 FX Excursions
FX Excursions offers the chance for once-in-a-lifetime experiences in destinations around the world.
Explore Excursions
Think of Tokyo and your mind may wander to the neon signs and bustling crowds of Shibuya and Shinjuku, or the tranquility of the Meiji Jingu shrine, but this huge city offers much to those who explore away from the main tourist areas.
Sponsored Content
Whether it's the people, the craic (fun) or the coasts, travelers always find something to love about the island of Ireland. What fills your heart?
Automotive museums of all sizes will always capture the imaginations of car and racing aficionados. However, the best deliver a lot of substance beyond the machine itself. Some place an emphasis on science and technology or history, while others display iconic cars from film and television. Museums established and operated by the world's top automakers (think Mercedes, BMW, Audi and Porsche in Germany, and Toyota, Honda and Nissan in Japan) have built-in followings.