HP Pavilion x360 PC
The latest introduction from HP, the Pavilion 360 is as versatile as it is affordable, with four user-friendly modes: notebook for classic tasks; stand for touchscreen gaming; tent for movie watching and other entertainment; and tablet for, well, anything you want to do on the go. Equipped with a nifty 360-degree hinge, Beats Audio, a diagonal 10-point touch screen, Windows 8 and Intel Pentium N3530 Processor and HD Graphics, it packs a lot of performance into a sleek, über-flexible package at a terrific price. Starting at $399.
shopping.hp.com
BACtrack Vio
Most of us have had a couple of drinks at some point and wondered if it's a good idea to get behind the wheel. The new BACtrack Vio breathalyzer lets you know whether it's time to call a cab. It combines a compact keychain with Bluetooth connectivity, making it the most affordable and convenient way to measure your blood-alcohol content levels. The flip-up mouthpiece collects a high-quality breath sample, while its MicroCheck Sensor technology offers a high level of accuracy and reliability. The BACtrack companion app includes features such as ZeroLine, an estimate of how long it will take for your BAC to return to 0.00 percent. $49.99.
bactrack.com/vio
Muuzii
The first-ever instant translation service for mobile phones, Muuzii uses a combination of artificial intelligence and a team of skilled linguists on call 24/7, allowing you and non-English speakers to communicate with impressive accuracy. The groundbreaking, real-time service translates any text on an MMS or SMS mobile phone from English to Spanish (and vice versa) or English to Chinese. Responses include an audio file so you can improve pronunciation. The translation engine learns trending phrases and emerging jargon, diverting novel requests to human translators to ensure accuracy. Muuzii works on any phone with texting capabilities (no broadband plan required) and is available by subscription on the AT&T wireless network, with plans to expand to other North and South American carriers and add new languages. $2.99/month (SMS); $3.99/month (MMS).
muuzii.com
Eyefi Mobi
This WiFi SD card works from the moment you snap a shot, instantly transferring, organizing and syncing your photos across all your devices so you can share and enjoy them anywhere. Effortless to set up, it's also compatible with nearly any digital camera. The companion Eyefi Cloud (additional cost) is your private cloud service, making every picture you take using Eyefi Mobi instantly available to enjoy and share privately from any Web-enabled device. It works in the background, keeping your entire collection in sync; and because your pictures are on multiple devices, you'll always have a backup. Available in 8GB–32GB. $49.99–99.99.
eyefi.com/products/mobi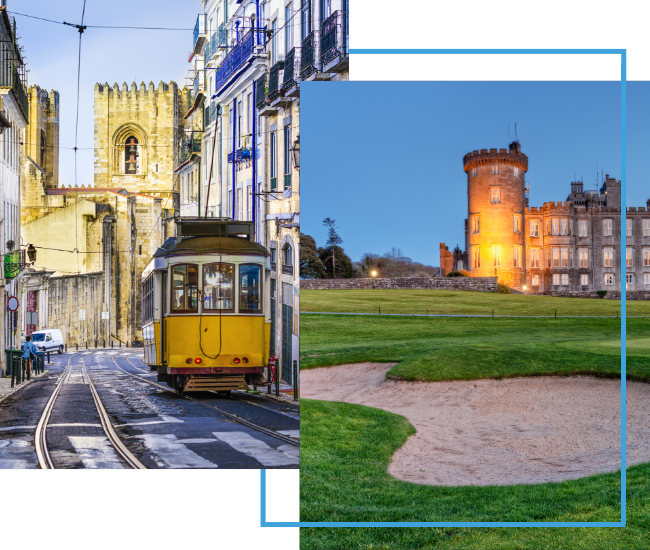 FX Excursions
FX Excursions offers the chance for once-in-a-lifetime experiences in destinations around the world.
Explore Excursions
One thing  surprising about the Prince Edward Island capital is its abundance of shops specializing in affordable, fashion-forward jewelry rendered in sterling silver, vermeil, 14K gold and semi-precious stones. Whether you prefer delicate pieces or bold wearable art, you can be assured the pieces for sale are inspired by the maritime island setting and, therefore, specific to the place where they are created. Here are a few shining, woman-owned examples:
Sponsored Content
The Islands of Tahiti offer a range of captivating activities for travelers with diverse interests, from hiking to breathtaking waterfalls, riding horses on secluded beaches; swimming with sharks; or immersing in Polynesian culture through traditional dance, music and art. For watersports enthusiasts, the crystal-clear lagoons offer exhilarating experiences like surfing, kiteboarding and paddleboarding. And if you're looking to relax, the pristine beaches, overwater bungalows and tropical sun offer the perfect setting. With 118 islands and atolls to explore, island hopping is an excellent way to experience the full diversity of The Islands of Tahiti. With its blend of adventure, culture and relaxation, The Islands of Tahiti offer a truly unique travel experience.
Norway, a haven for visionary artists, architects and designers, showcases an exceptionally diverse array of cultural attractions. This year, the country commemorates exciting milestones and unveilings captivating enthusiasts of the arts, from iconic scenic routes to new museums to gallery openings. Up Norway features these new offerings in personalized itineraries catered to aesthetes.