BOSE LIFESTYLE 650 SYSTEM
A good, quality home entertainment system can make all the difference when it comes to enjoying movies and sporting events. With surround sound provided by four speakers and a wireless subwoofer, this classy Bose system produces amazing sound quality that will make you feel immersed in the spectacle. It also boasts WiFi and Bluetooth connectivity, allowing for integration with a wide range of other devices in the home. $3,999.95.
bose.com
LG WATCH STYLE
While many smart watches are styled like a piece of futuristic technology, this effort from LG packs fantastic features into a traditional package. It looks great on the wrist while offering the best the Android Wear platform has to offer. If you are after a sleek, professional smart watch that will have friends and colleagues asking where you got it, the LG Watch Style makes the smart choice. $150.
lg.com
NEKTECK 4-PORT 72W USB WALL CHARGER
Working on the road can be stressful, especially if a power source is hard to find. This wall charger boasts three USB-A ports and one USB-C port, so you can charge multiple devices from just one socket. With a 3-foot long USB-C cable and 4-foot power cord, it's great for reaching distant sockets in airports, hotels and conference rooms, plus it's USB-IF certified, so you know it won't fry your devices. $35.99.
nekteck.com
FRONTROW FR WEARABLE LIFESTYLE CAMERA
Wearable cameras mean you can record anything you are doing, anywhere you are. The FrontRow comes with a lanyard plus a clothing clip and uses the data connection from your smartphone to live stream wherever you are. It can also record video you can transfer to your devices at a later date. Perfect for those who want to share with friends and family without walking around with their smartphone in hand at all times. $400.
frontrow.com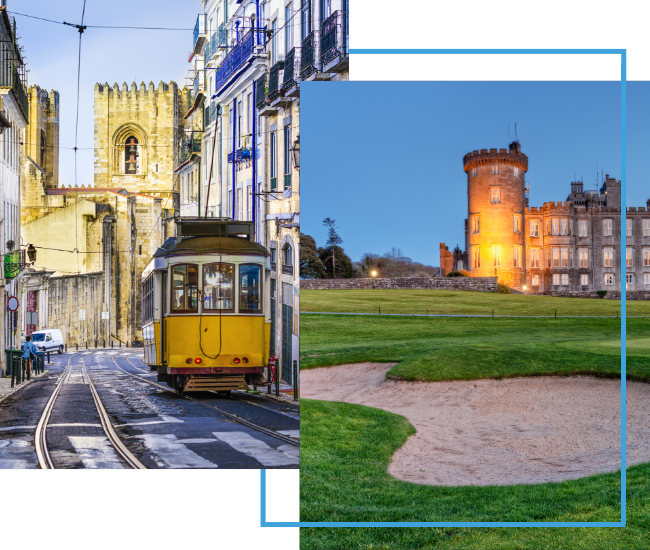 FX Excursions
FX Excursions offers the chance for once-in-a-lifetime experiences in destinations around the world.
Explore Excursions
More than 22 million visitors pour into Bangkok each year, adding to the roughly 11 million residents of the Thai capital famous for its bustling streets. Packed with food carts, markets and cultural spectacles, life in Bangkok is unusually defined by its vibrant street scene, both day and night. That means you don't necessarily need a solid plan when heading out on any given evening.
Sponsored Content
The Saronic or Argo Saronic Islands of Greece call travelers to explore its seven small islands and islets brimming with history, natural sites and more. With most easily accessible by boat, the islands' proximity to ports of Athens make the Saronic Islands an ideal destination for those preferring shorter boat rides. In fact, trips from Athens ports to the islands take only between 10 minutes and two hours, depending on the island you choose, making them perfect for day or weekend trips. From Piraeus port, you can access Hydra, Spetses, Aegina and Poros directly. Come explore these stunning islands with us and find the inspiration to plan your next trip to these islands. Hydra Hydra town curves around a slope overlooking the Argosaronic Gulf like an amphitheater and is considered one of the most romantic destinations in Greece. Most unique to the island is its lack of vehicles. People on the island get around on mules and donkeys as well as water taxis, making for a peaceful and laid-back day. Hydra lies a two-hour ferry ride from Piraeus port in Athens.
As first-time restaurateurs, but with plenty of hospitality-related experience, Ria and Kevol (Kev) Graham were not entirely comfortable opening their first restaurant in the Brooklyn neighborhood of Williamsburg, where several upscale restaurants and 5-star hotel dining is just a block away. And to make matters worse, they opened in July 2020, when New York City was in the middle of the COVID-19 pandemic.