Delphi SkyFi3 XM Satellite Radio
Although some might argue that satellite radio's popularity has already peaked, this latest offering from Delphi is sure to help keep it squarely on the hot list. The most recent addition to the popular SkyFi family is the first portable satellite radio to feature a removable microSD card slot, allowing you to combine your own MP3 files with up to 10 hours of XM programming — essentially synthesizing the best features of an MP3 player with the best of satellite radio. It also boasts a 30-minute pause/replay feature and is 65 percent smaller than its predecessor, yet still features an easy-to-read 2.8-inch display. And it can be oriented horizontally or vertically, for easy use in the car or in your pocket. $199. (http://www.shopdelphi.com)
Bang & Olufsen EarSet 2
Those who are still clinging to the notion that Bluetooth headsets can't be cool will reconsider once they check out this innovation from Denmark's Bang & Olufsen, the unrivaled leader in cutting-edge consumer electronic products. Two omni-directional microphones filter and suppress wind noise, offering optimal voice transmission while excluding environmental sound. Just fold out the short microphone arm to switch onthe EarSet 2, and fold it in again to turn it off — the ingeniously simple design makes it difficult to drain the battery by accident. A three-way adjustable earpiece keeps it firmly and comfortably in place. Made of aluminum and soft-touch plastic, it's a little work of art in the palm of your hand — and on your ear. $350. (http://www.bang-olufsen.com)
Bose In-Ear Headphones
From the venerable sultans of sound at Bose come these long-awaited in-ear headphones, ideal for use with portable audio devices including MP3 and DVD players. The nifty proprietary TriPort technology means they provide greater low-frequency output than most conventional earbuds, while their innovative electro-acoustic design creates natural, lifelike sound reproduction. The headphones come with interchangeable silicone tips in three sizes, providing a custom fit and maximum comfort whether you're relaxing on the train or jogging. A carrying case is also included. Get ready to jam — or just tune out. $99.95. (http://www.bose.com)
HP Compaq nc6400 Notebook PC
Lending new meaning to the phrase "totally wired," the folks at Hewlett-Packard and Cingular Wireless introduce the first notebook PC in the United States to feature global mobile broadband capabilities. The integrated UMTS/HSDPA-based technology lets you connect to the Internet at lightning speed in more than 115 countries without the need for wireless hotspots. Wireless LAN, 14.1-inch widescreen displays, Bluetooth wireless technology, and average download speeds of 400 to 700 kilobits per second round out the innovative notebook's features. Alas, the arrival of this PC means you'll have no more excuses for being stranded in an exotic locale without Internet access. $1,599 plus Cingular BroadbandConnect service plan. (http://www.hp.com)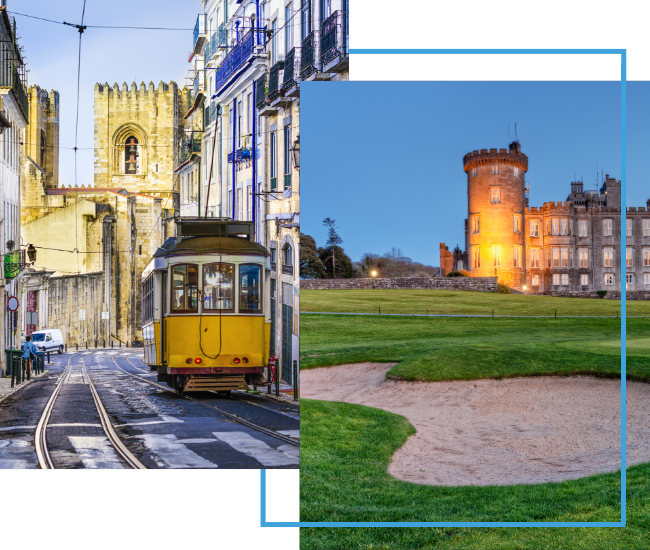 FX Excursions
FX Excursions offers the chance for once-in-a-lifetime experiences in destinations around the world.
Explore Excursions
There may not be snow in Los Angeles this season, but Waldorf Astoria Beverly Hills is certainly full of the holiday spirit, with Christmas, Hanukkah and New Year's events happening in the hotel's gorgeous event spaces.
Sponsored Content
The Islands of Tahiti offer a range of captivating activities for travelers with diverse interests, from hiking to breathtaking waterfalls, riding horses on secluded beaches; swimming with sharks; or immersing in Polynesian culture through traditional dance, music and art. For watersports enthusiasts, the crystal-clear lagoons offer exhilarating experiences like surfing, kiteboarding and paddleboarding. And if you're looking to relax, the pristine beaches, overwater bungalows and tropical sun offer the perfect setting. With 118 islands and atolls to explore, island hopping is an excellent way to experience the full diversity of The Islands of Tahiti. With its blend of adventure, culture and relaxation, The Islands of Tahiti offer a truly unique travel experience.
Looking for fun things to stuff into the toe of a few holiday stockings? Here are some great choices: