SAMSUNG UN49NU8000 SMART LED TV
If you want to join the growing number of consumers switching to cable-free TV, the Samsung HD Smart LED TV is one of the best options on the market. With this 49-inch, 4K Ultra HD TV, you'll get access to Netflix, YouTube, Amazon Instant Video, HBO Go, Hulu, Vudu and Spotify, among others, and enjoy voice control thanks to the Bixby assistant. In addition, the picture quality is as good as you'd expect from 4K — and it's stylishly designed, too. $999.
samsung.com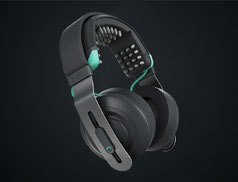 HALO SPORT 2
Bluetooth headphones are fast becoming the new standard, but the Halo Sport 2 model boasts a special feature. By passing a small electric current through a series of soft protrusions in the headset, Halo promises to stimulate the area of the brain associated with movement and help you learn new skills faster. Scientists and leading athletes back the concept, known as neuropriming. Plus, it's not just sporty types who can benefit; the effect is the same for learning an instrument or a language. $299.
haloneuro.com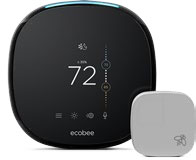 ECOBEE4
Smart thermostats not only help you lower heating and cooling costs, but they are also more environmentally friendly. The ecobee4 pioneers a new generation and provides all-around comfort. Its room sensor reads the temperature and occupancy level in various rooms of the house and adjusts accordingly. Alexa Voice Service is built in, allowing users to perform many of the same functions from their thermostat; you can hear and speak to it from across a space. Its mobile app lets you control it from the room, and its ENERGY STAR certification saves around 23 percent in heating and cooling costs yearly. Good for users and for the planet. $249.
ecobee.com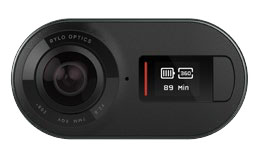 RYLO 360 VIDEO CAMERA
Many people carry around a great camera with them every day, built into their smartphone. To stand out from the crowd, get your hands on a 360-degree camera like this Rylo model. It captures immersive video in an impressive 5.8K resolution and boasts built-in stabilization technology for smoother shots. Shoot away and then attach your phone with the bundled sync cable so you can watch, edit and upload your videos to share them with family and friends. Get yourself a water-resistant Adventure Case, and it will be ready to travel on even the most rugged trips. $499.
rylo.com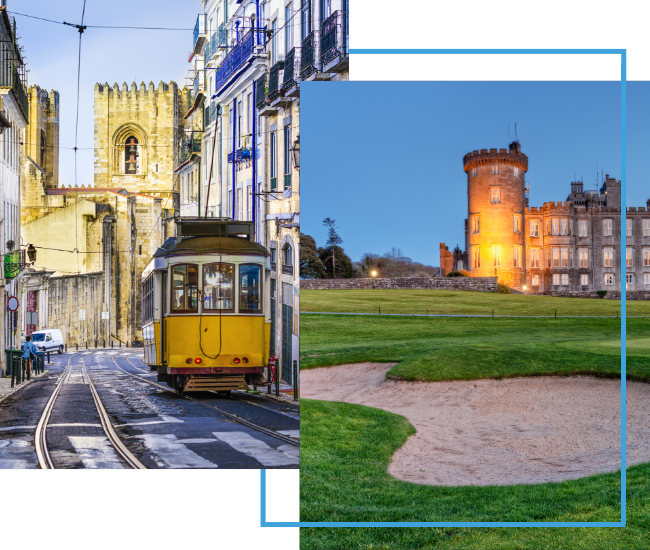 FX Excursions
FX Excursions offers the chance for once-in-a-lifetime experiences in destinations around the world.
Explore Excursions
Mazatlán, Mexico, has long been an attractive home destination for Canadian and American retirees, but, in recent years, young, digital nomads have also discovered the charms of this coastal city, finding inexpensive accommodations, beautiful weather and plenty of bandwidth for working remotely. The laid-back beach scene definitely eases the transition of relocating to Mexico's West Coast.
Sponsored Content
Filled with hidden treasures waiting to be discovered, Seoul invites travelers to unearth its many gems, and Seoul Tourism Organization is here to help travelers do just that. Through thoughtfully created initiatives like the Theme Tourism County Competition, Seoul Tourism Organization works closely with local districts to identify and showcase what makes each district unique and charming in all seasons.
For its third year, Global Traveler awards the airline, cruise line and hotel brand best representing diversity, equity and inclusion within the travel industry. Over the past year Global Traveler analyzed many airlines, cruise lines and hotel brands to determine which companies prove most committed to changing the world through diversity and inclusion.