Ipevo PoV Web Camera
This handy, über-portable Web cam lets you capture images and video from any angle and vantage point. Thanks to its pen-like design, the PoV Pointer Cam is easy to pick up and point at any subject. It can also rest on its base or be clamped to a laptop or monitor, and includes an integrated microphone to capture sound for shooting video clips or video-conferencing. The PoV is compatible with major instant-messaging applications including Yahoo! Messenger, AOL Instant Messenger, MSN Web Messenger and Windows Live Messenger. It also comes with Skype software to let you send snapshots to your Skype contacts right out of the box. And its tiny size is rivaled by its even smaller price. $39.99. (http://www.ipevo.com)
Zoombak A-GPS Universal Locator
Never worry about the ultimate fate of lost luggage again with this latest incarnation in "personal locator" technology, which harnesses the power of GPS and cellular know-how to let you quickly and accurately locate anything of importance that has gone astray. Small enough to be placed in a backpack, briefcase or pocketbook, or attached to a bicycle or golf bag, it provides you with real-time location information via the Web, email or text messages. How cool is that? $199.99 plus service, starting at $9.99 per month. (http://www.zoombak.com)
Planon Printstik
From the innovative crew at Planon — in the now-we've-seen-everything department — comes the world's smallest fullpage printer. Measuring a sleek 1 inch high by 10.75 inches wide by 1.9 inches deep, and weighing less than 1.5 pounds, it easily synchs with laptops, PDAs and mobile phones to transfer images and documents using Bluetooth-enabled wireless connections or a standard USB connection. Utilizing Plan on's Advanced Thermal Technology, it prints up to three full pages per minute with its self-contained 20-page roll and is powered by a rechargeable Lithium Ion battery. $299.99. (http://www.planon.com)
Casio G'zOne Boulder Phone
This rough-and-tumble phone is ready for any and every adventure. Shock, dust and water resistant, it boasts multimedia capabilities, micro SD and Bluetooth GPS, as well as a bright LED lantern and a unique E-compass feature. Whether you're hiking through the wilderness or trying to find your way back to your hotel late at night in a foreign city, the G'zOne will point you in the right direction. Available in black or orange. $129.99 with two-year service agreement, exclusively through Verizon Wireless. (http://www.verizonwireless.com)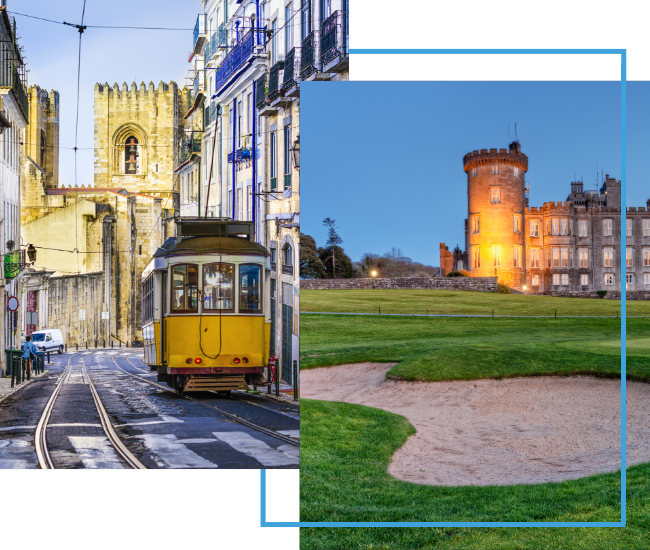 FX Excursions
FX Excursions offers the chance for once-in-a-lifetime experiences in destinations around the world.
Explore Excursions
In addition to intimate settings, smaller staff-to-passenger ratios, and personalized food and beverage options, river cruises have the advantage of providing a deeper dive into a region's culture, food and history. The Rhine, Rhône and Danube in Europe and the Mississippi River and St. Lawrence in North America have much to offer travelers with their itineraries, tying together beloved cities and lesser-known destinations along their routes.
Sponsored Content
Many small- and medium-sized businesses face time and budget constraints when organizing corporate hotel travel for employees. To address this problem, IHG® Business Edge emerged as a cost-free business travel solution for small- to medium-sized enterprises, offering travel managers exclusive access to enticing perks, handpicked educational resources and comprehensive company travel metrics. IHG Business Edge connects our loyal customers to our portfolio of 5,800 hotels and resorts across 18 brands in more than 100 countries.
With the holidays right around the corner, travelers are preparing for holiday travels. For those looking for a last-minute getaway filled with holiday cheer, consider Croatia. With a variety of winter activities perfect for travelers and locals alike, the Christmas countdown in Croatia is in full swing. Leading up to Christmas, Advent in Croatia makes it even more worth your while to visit the country with free winter incentives. If you plan on visiting Croatia, here are five cities going all out for the holiday season: