Nokia J Headset
Nokia, the Finnish technology behemoth that was one of the first
global mobile phone leaders, calls this new Bluetooth headset its most sophisticated
yet. Light and ergonomic, with an über-sleek stainless steel design that champions
its Scandinavian roots, the J is billed as "Always Ready" — just remove the
earpiece from its holder and you're ready to talk. The headset does the rest,
powering on, connecting and answering calls. Put the earpiece back in the holder
and the headset will end the call, disconnect and power off. A winner of numerous
design awards, it boasts up to five hours of talk time and up to three months
of standby time. $99.99. www.amazon.com/nokia-j-bluetooth-headset-silver/dp/B004XIB91O
Samsung Series 7 Slate PC
Weighing less than 2 pounds and measuring just a half-inch thick,
the Samsung Series 7 Slate is the ultimate portable PC, equipped with an 11.6-inch
screen, powerful Intel Core i5 processor, a full version of Windows 7 Home Premium
or Windows 7 Professional operating system and an up to 128GB solid-state hard
drive. You can type using the onscreen keyboard and navigate through the Slate's
features with the highly responsive multitouch screen or write on the screen
using a nifty electromagnetic pen — making it easy to take meeting notes, browse
online or create documents and reports in Microsoft Office 2010. An integrated
microphone and dual 2MP (front)/3MP (rear) cameras can record audio/visual files,
which you can store and share via the full-sized USB port or WiFi, WiMAX and
HSPA connections on the go. The Samsung Power Plus technology means that the
Series 7 Slate battery will retain 80 percent of the original battery capacity
for up to 1,500 charges — so the battery works whenever and wherever you need
it, even after three years of use. $1,099–1,349. www.samsung.com
ZAGGfolio for iPad 2
The parade of cool, cutting-edge accessories for the iPad seems never-ending … and here's the latest. ZAGGfolio, featuring a carbon fiber textured design and a durable microfiber lining, is a thin, multifunction carrying case with removable Bluetooth keyboard for Apple iPad 2. The intuitive, built-in stand has no moving parts and holds your iPad 2 securely in either profile or landscape orientation. Island-style keys provide maximum typing room, while special function keys operate convenient shortcut features directly from the keyboard. Available in a range of colors, as well as leather styles. $99.99. www.zagg.com
Belkin Travel Router
This innovative travel router lets you take your wireless network with you when you travel, creating a personal hotspot for laptops, smartphones and tablets. The high-speed WiFi connection is perfect for hotel rooms and airports, so you don't have to rely on wired Ethernet connections or slow bandwidth. Pay for one hotel Internet connection and get all your devices online at the same time — the advanced dual-band performance is perfect for watching movies or TV shows and surfing the Web. Its small size makes it easy to pack, and it comes with a handy, handsome travel case that neatly holds its Ethernet cable and power supply. $79.99. www.belkin.com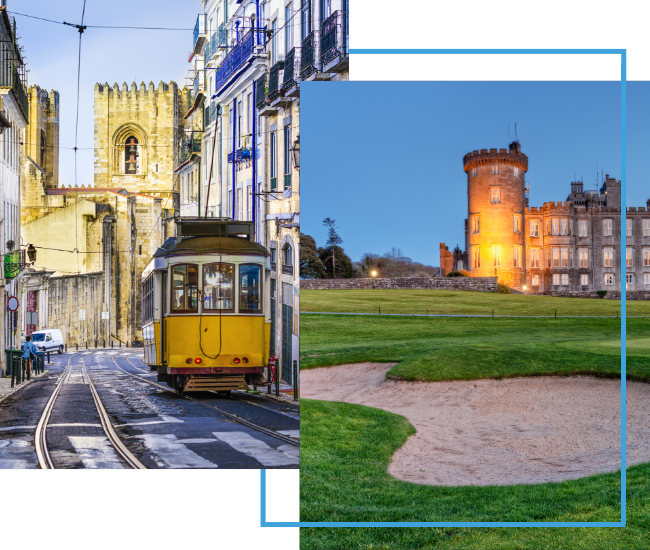 FX Excursions
FX Excursions offers the chance for once-in-a-lifetime experiences in destinations around the world.
Explore Excursions
Corsica with steep, gray cliffs overlooking the Mediterranean and sandy beaches attracting summer visitors, is a French-governed island sometimes confused with Sardinia and Sicily, Italian islands to the south. Fortunately, all three islands share the same love for good wine, food and sun-splashed beaches.
Sponsored Content
Nashville's once-modest skyline continues to evolve as its luxury market grows. Lavish hotel properties are added to the landscape while acclaimed chefs stake claim in the robust culinary scene and premier cultural offerings round out the city's repertoire.
If you're ready to do a little holiday catch-up with your besties, make a beeline for Conrad New York Downtown. The lobby metamorphosed into a holiday forest of heavenly scented, decorated Virginia Spruce trees. Make your first stop ATRIO Barista Station in the lobby for a complimentary hot spiced apple cider (until Dec. 3) or hot chocolate (Dec. 22­–24).