Netatmo JUNE
"Smart" jewelry is one of the Next Big Things in consumer technology, while sun protection is everyone's concern. Why not bring the two together? Netatmo does just that with JUNE, the first bracelet that measures your sun exposure and provides sun protection advice. JUNE tracks UV intensity in real time and the total sun absorbed by your skin throughout the day, while its iPhone app calculates the suggested maximum daily exposure and notifies you when to slather on the sun block, which SPF to use and when to take cover. Created by French jewelry designer Camille Toupet to resemble a diamond with glimmering facets, JUNE comes in gold, platinum or gunmetal. $99.
netatmo.com
Bang & Olufsen Form 2i Headphones
Audiophile extraordinaire Bang & Olufsen updated and relaunched its iconic Form 2 headphones — part of the permanent collection of New York's Museum of Modern Art — with new features including a microphone, a three-button remote and improved comfort, as well as a new name: Form 2i. Weighing barely more than 3 ounces, they're ultra-light and stylish on-ear headphones with an impressive and honest stereo sound. And they still boast the spot-on sound profile upon which B&O has built its venerable brand: a combination of a good bass, a focused middle range and precise high-frequency tones. Available in six splashy colors. $129.
beoplay.com
Armorz Stealth Extreme R Tempered Glass Screen Protector
Does the thought of dropping your beloved iPad and breaking the screen strike fear in your heart? The Extreme R, the world's first Corning Gorilla glass tempered screen protector — newly introduced for the Apple iPad Air and iPad Mini Retina — boasts unbeatable, shatterproof protection. Its specially designed, processed glass absorbs shock and safeguards your device from heavy-duty scratches and abrasions. Tapered edges enhance your iPad's sleek profile while still reinforcing critical points of impact and bolstering durability. Also available for a range of phones and mobile devices. $89.95 (iPad Air); $69.95 (iPad Mini Retina).
armorz.com
PhoneSoap Charger
You charge your phone every day, but how often do you clean it? Enter the PhoneSoap Charger, the only cellphone charger that sanitizes your phone while it charges. (You can also use it on anything else that fits inside.) Two UV-C lamps produce a specific wavelength of light to eradicate bacteria and viruses, even blasting away resistant "superbugs." In just four minutes, your phone is squeaky clean. Designed to fit even the largest smartphones and charge any phone, it ships with a Micro USB cable but also has a standard USB port to accommodate other cables. $49.95.
phonesoap.com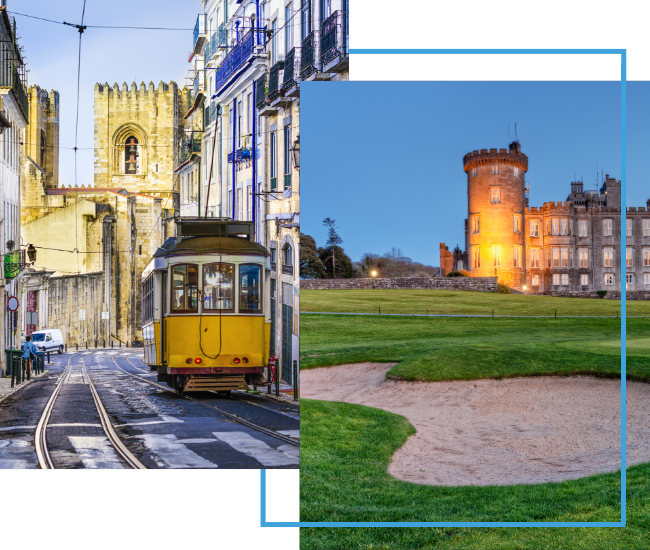 FX Excursions
FX Excursions offers the chance for once-in-a-lifetime experiences in destinations around the world.
Explore Excursions
Ideally positioned in Chicago's enticing River North district within a beautifully restored 1920's Art Deco structure, Freehand Chicago is surrounded by shops, museums, galleries and restaurants. The holiday season is the perfect time to visit — snowy cityscapes and glittering lights set the scene for shopping along the Magnificent Mile and State Street. Leisure time offers the opportunity to bask in the brisk winter air while ice skating in Millennium Park at McCormick Tribune Ice Rink. Complimentary ice-skating lessons are offered each weekend and on some winter season public holidays.
Sponsored Content
From the moment you step onboard Air Tahiti Nui's Tahitian Dreamliner, you will be transported to The Islands of Tahiti. The French Polynesian carrier considered every detail to awaken its passengers' senses, creating the feeling you are already on the Islands while 30,000 feet in the air.
Think of Tokyo and your mind may wander to the neon signs and bustling crowds of Shibuya and Shinjuku, or the tranquility of the Meiji Jingu shrine, but this huge city offers much to those who explore away from the main tourist areas.