GE G3WP Waterproof Camera
If you're plotting a winter getaway to a tropical beach somewhere, the G3WP may be for you — especially at this recession-friendly price. The first-ever waterproof (to 10 feet) camera from GE boasts 12.2 megapixels of resolution, 4x optical zoom and a 2.7-inch LCD screen that automatically adjusts to changes in ambient light. Other advanced features include Auto Scene Detection, which automatically determines the appropriate scene type and optimizes exposure for sharp, vibrant pictures, and Pan-Capture Panorama, which lets you pan the camera across the scene while the engine automatically captures, determines overlap and stitches the frames into a single panoramic image. $199.
---
PowerGenix Rechargeable AA NiZn Batteries
Looking for high performance in your batteries but striving to be "green"? These eco-friendly numbers from PowerGenix are the first rechargeable batteries to deliver power equivalent to primary, single-use batteries — a 30 percent increase compared to conventional AA rechargeable battery technologies. PowerGenix's NiZn also represents the most recyclable rechargeable chemistry on the market, having received certification from the Rechargeable Battery Recycling Corporation for collection and recycling at its more than 30,000 drop-off points in North America. Kermit would be proud. $34.99 (pack of four, with charger).
---
Hitachi SimpleTOUGH USB 2.0 Portable Drive
Here's the USB drive for the road "warrior" who's rough and tumble — quite literally. Designed for serious mobility, it's water- and shock-resistant, can survive a 10-foot fall unscathed and can withstand the pressure of a one-ton truck (should that unfortunate scenario ever come to pass). It also includes a "never-lose" integrated USB cable, an ergonomic silhouette for easy carrying and a cool topside LED for power status. Its TrueTrack Technology provides added data protection against rough handling. 250GB, $99.99; 500GB, $149.99.
---
Virgin Mobile Broadband2Go
Those innovators at Virgin are at it again: This portable, prepaid WiFi device is decidedly user-friendly, without the hassle of contract and monthly payments. You pay a flat fee for the gizmo and then select a prepaid plan that best suits your Web-surfing habits. For example, $20 buys 250MB of Internet access — equivalent to 12 hours of browsing. Access is available in a range of increments from $10 to $60. The only catch is you have to use it within a certain time frame. $99.99, plus plan fee.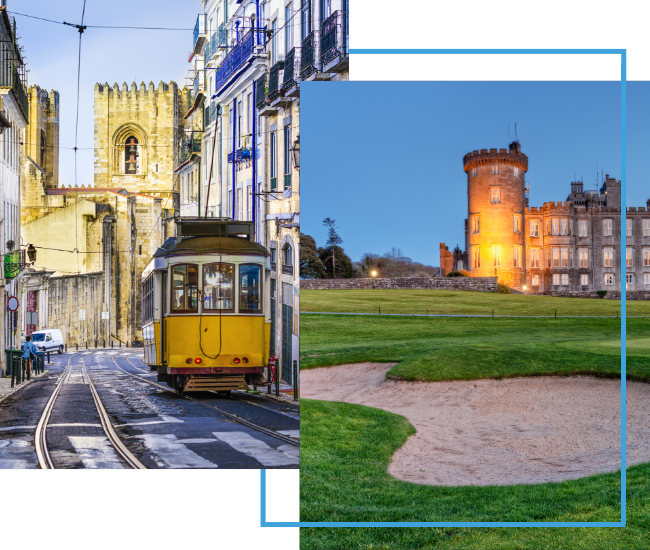 FX Excursions
FX Excursions offers the chance for once-in-a-lifetime experiences in destinations around the world.
Explore Excursions
It's time to start dreaming of your next trip. Here's some destination inspiration for you. Take a visual journey through these U.S. Christmas markets with us.
Sponsored Content
The Saronic or Argo Saronic Islands of Greece call travelers to explore its seven small islands and islets brimming with history, natural sites and more. With most easily accessible by boat, the islands' proximity to ports of Athens make the Saronic Islands an ideal destination for those preferring shorter boat rides. In fact, trips from Athens ports to the islands take only between 10 minutes and two hours, depending on the island you choose, making them perfect for day or weekend trips. From Piraeus port, you can access Hydra, Spetses, Aegina and Poros directly. Come explore these stunning islands with us and find the inspiration to plan your next trip to these islands. Hydra Hydra town curves around a slope overlooking the Argosaronic Gulf like an amphitheater and is considered one of the most romantic destinations in Greece. Most unique to the island is its lack of vehicles. People on the island get around on mules and donkeys as well as water taxis, making for a peaceful and laid-back day. Hydra lies a two-hour ferry ride from Piraeus port in Athens.
Everyone loves a good Christmas tree, but these iconic hotels around the world take it one step further with designer-styled trees illuminating lobbies and public spaces, wowing all who enter. From Lela Rose to Louis Vuitton, don't miss these ultra-luxury trees redefining tree decorating as we know it.