HP Envy 14 Spectre Ultrabook PC
Looking for dazzling design with your technology? This PC may be right up your aesthetic alley. Tough yet beautiful, the HP Envy 14 Spectre uses lightweight, scratch-resistant glass on the lid, display, palm rest and HP ImagePad — an industry first. The 14-inch highdefinition HP Radiance Display offers better brightness and wider viewing angles than traditional notebooks. An HP Radiance Backlit keyboard works with an advanced proximity sensor to sense your presence, lighting up when you approach and dimming after you leave. Blazingly fast, it's powered by the latest Intel Core processors, weighs less than 4 pounds and includes up to 256GB of storage. There's even a concierge technical support phone line dedicated to HP Envy users. Starts at $1,399.99.
The tedium of submitting business expenses can drive even the most seasoned traveler to distraction, but this innovative system couldn't be easier. Download the software, take a photo of your receipt with your smartphone, hit "submit," and ABUKAI Expenses automatically creates your expense reports, entering cost categorization, date, vendor and other information and automatically converting currency. The report gets sent via email to your preferred email address along with PDF receipt images. $39/year.
Now you can place your phone on your wrist in an easily accessible and navigable interface. Compatible with all Android phones including the Sony Xperia S and Xperia ion, this micro display lets you wirelessly access calls, messages and applications with just a tap, touch or swipe. Just 8mm thin and available with a wristband or clip, SmartWatch lets you see who wants to reach you when it isn't practical to, well, hold the phone. With access to Android Market, you can customize your SmartWatch with stock updates, breaking news or weather — all on your wrist. $150.
From the powerhouse of the portable power industry comes a 14-ounce portable recharger paired with a 13.5-watt solar panel that supplies direct-to-laptop charging and 50 watt-hours of power storage. In addition to the "Power Port," there are DC and AC (with inverter) outputs plus upgraded USB ports that output 1A of power — enough for two extra hours of entertainment on a tablet. The Sherpa 50 charges fully via solar panel in five to 10 hours or within two to three hours via wall outlet and delivers 10 hours of activity on a smartphone, 25 hours of music on an iPod or an extra hour of life on a dying laptop. Available in June. $249.99.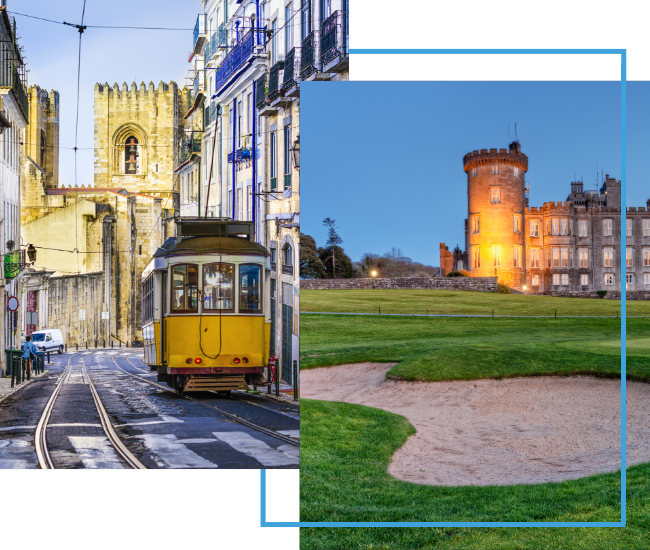 FX Excursions
FX Excursions offers the chance for once-in-a-lifetime experiences in destinations around the world.
Explore Excursions
In addition to intimate settings, smaller staff-to-passenger ratios, and personalized food and beverage options, river cruises have the advantage of providing a deeper dive into a region's culture, food and history. The Rhine, Rhône and Danube in Europe and the Mississippi River and St. Lawrence in North America have much to offer travelers with their itineraries, tying together beloved cities and lesser-known destinations along their routes.
Sponsored Content
The Islands of Tahiti offer a range of captivating activities for travelers with diverse interests, from hiking to breathtaking waterfalls, riding horses on secluded beaches; swimming with sharks; or immersing in Polynesian culture through traditional dance, music and art. For watersports enthusiasts, the crystal-clear lagoons offer exhilarating experiences like surfing, kiteboarding and paddleboarding. And if you're looking to relax, the pristine beaches, overwater bungalows and tropical sun offer the perfect setting. With 118 islands and atolls to explore, island hopping is an excellent way to experience the full diversity of The Islands of Tahiti. With its blend of adventure, culture and relaxation, The Islands of Tahiti offer a truly unique travel experience.
With the holidays right around the corner, travelers are preparing for holiday travels. For those looking for a last-minute getaway filled with holiday cheer, consider Croatia. With a variety of winter activities perfect for travelers and locals alike, the Christmas countdown in Croatia is in full swing. Leading up to Christmas, Advent in Croatia makes it even more worth your while to visit the country with free winter incentives. If you plan on visiting Croatia, here are five cities going all out for the holiday season: