Fujitsu ScanSnap S1300 Mobile Scanner
This mobile multi-page scanner provides easy-to-use, one-button scanning and is small enough to digitize paperwork easily and efficiently from the road. Designed for full cross-platform functionality for PC and Mac, you can use it to scan contracts, receipts, bills, invoices or business cards. Features include Automatic Quality, which increases the resolution on small documents, helping to insure that the text remains legible and searchable, and ABBYY FineReader for ScanSnap, which lets you quickly transform paperwork into editable Word and Excel files at the push of a button. $295.
---
Archerfish Solo
A CES Innovations 2010 Design and Engineering Awards honoree, this "thinking camera" is the first wireless, interactive video monitoring and recording system that "watches" video for you and notifies you only when something you want to know about happens, sending video notifications to your mobile phone or inbox. Easy to install in home or business environments, indoors or outdoors, it analyzes video in real time 24/7 to identify and inform you of events you define, a feature not available in any other consumer product. Operational straight out of the box, it works even when your PC is turned off and comes in at just 4.5 inches high and 4.4 ounces. $399.
---
Language Line Mobile Interpreter
How's this for a fabulous idea: Language Line Mobile Interpreter is the first iPhone application to give you access to live interpreters in up to 10 spoken languages, anytime, anywhere, without the hassle of prepaid minutes or long-term contracts — allowing for unlimited, uninterrupted interpretation assistance. Per-minute charges begin when the interpreter joins the call and end when you hang up. Simply download the Language Line Mobile Interpreter application and register; calls are then billed to your credit card number, which is securely kept on file. And translations for the most commonly used phrases are available free of charge — just select a phrase from the menu and, with a touch of a button, listen to the phrase spoken in your chosen language. $2.99 per minute. Available at the iPhone App Store or www.languageline.com/mobile.
---
Tripware OutBook
This plug-in for Microsoft Outlook transforms your desktop or laptop into a full travel booking platform, using patent-pending technology to enable you to plan a trip; book a flight, hotel and car; and automatically embed the itinerary in your calendar — all from within Microsoft Outlook. The plug-in connects to your online profile to store flight, hotel, car, scheduling, notification and membership preferences. Using the time, date and location information already entered into Microsoft Outlook for scheduling a business meeting, Tripware OutBook books the trip for the meeting and embeds the itinerary in the Microsoft Outlook appointment entry. The tool allows you to book a trip in less than three minutes, saving time and money. Free download; $5–20 service fee per flight; $5 per car rental or hotel booking.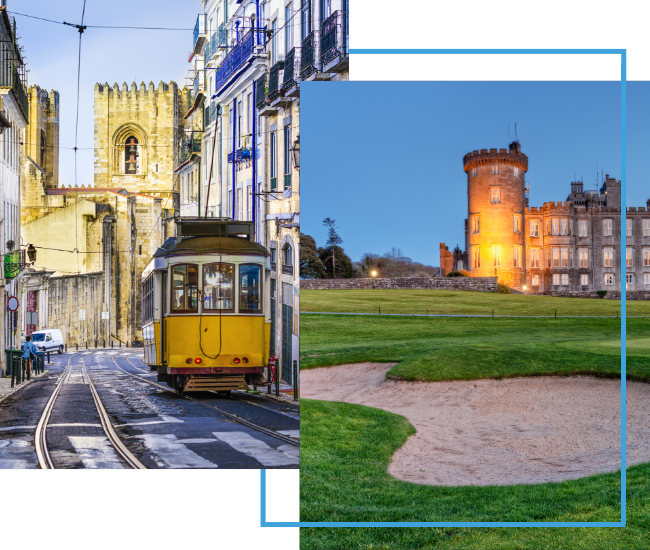 FX Excursions
FX Excursions offers the chance for once-in-a-lifetime experiences in destinations around the world.
Explore Excursions
It's time to start dreaming of your next trip. Here's some destination inspiration for you. Take a visual journey through these U.S. Christmas markets with us.
Sponsored Content
Learning more about our readers' travel habits and preferences ensures Global Traveler delivers the content you desire. As the travel industry has adapted and changed over the last few years, it's more important than ever to connect. To best meet your short- and long-term travel content needs, please help us!
Everyone loves a good Christmas tree, but these iconic hotels around the world take it one step further with designer-styled trees illuminating lobbies and public spaces, wowing all who enter. From Lela Rose to Louis Vuitton, don't miss these ultra-luxury trees redefining tree decorating as we know it.