ZOMM Wireless Leash
Here's a nifty product whose time is long overdue, especially for those who have endured the hassle of losing a phone. Using Bluetooth technology, the keychain-sized ZOMM prevents you from losing or misplacing your mobile phone by vibrating, flashing lights and sounding an alarm when you stray too far from your device (better yet, you can select the appropriate distance). Features include the ability to mute the ringer and other sounds, adjust the ZOMM volume from your phone, customize the number ZOMM dials in case of emergency and even name your ZOMM. It also boasts call notification and a fully functional speakerphone with a noise-canceling microphone for safe hands-free communication — all for less than $100, with no monthly fees. Available in black or white. $99.99.
PeeWee PC Power 2.0 Laptop
Here's the ideal entry-level computer for your pint-sized, aspiring global traveler. Designed for children 3–12, its ultra-compact design and sturdy, drop-resistant exterior are able to withstand demanding everyday use. Weighing in at less than three pounds, it comes fully loaded with a water-resistant keyboard, a built-in camera, Windows 7, Microsoft Works 9.0 and 15 educational games. Most important, two security software suites — PeeWee Patrol and Privacy — ensure maximum security and protection for children by allowing you to limit how much time they spend browsing and gaming, block inappropriate sites and prevent them from changing system settings. Additionally, the proprietary software lets you take screen shots, view browsing history and control the laptop remotely. $449.99.
MicroVision SHOWWX+ Laser Pico Projector
The SHOWWX+ is the first laser pico projector to offer a big-screen, movie-length experience in an ultra-portable package. Boasting a super-short "throw" ratio, the SHOWWX+ displays large, bright images even in close or cramped environments, such as the back of an airplane seat or in an elevator. The shorter "throw" of SHOWWX+ allows users to project images that are twice as big as those from competing products from the same projection distance. Boasting two hours of battery life and a contrast ratio up to five times higher than competing products, the SHOWWX+ deftly expands viewing experiences beyond a palm- or pad-sized screen. It works with iPod, iPhone and iPad as well as a range of mobile phones, notebooks, cameras and camcorders — anything with video-out or VGA functionality — and casts a 12-inch to 100-inch diagonal image, depending on lighting conditions. $449.
dB Logic SPL2 Earphones
CES 2011 marked the premiere of these no-battery-required, ultra-low-distortion headphones and earphones. dB Logic's proprietary sound-pressure-level-limiting technology, SPL2, controls volume levels using advanced circuitry, eliminating the need for bulky battery-powered processors required by competitive products. The circuitry regulates the volume when needed while still keeping the musical content largely unchanged. By maintaining the integrity of the sound, this safeguard is virtually imperceptible to the listener, and the audio content does not sound clipped or distorted. Plus, at this cost, you can buy a pair for a tech-savvy friend. $29.99–$39.99.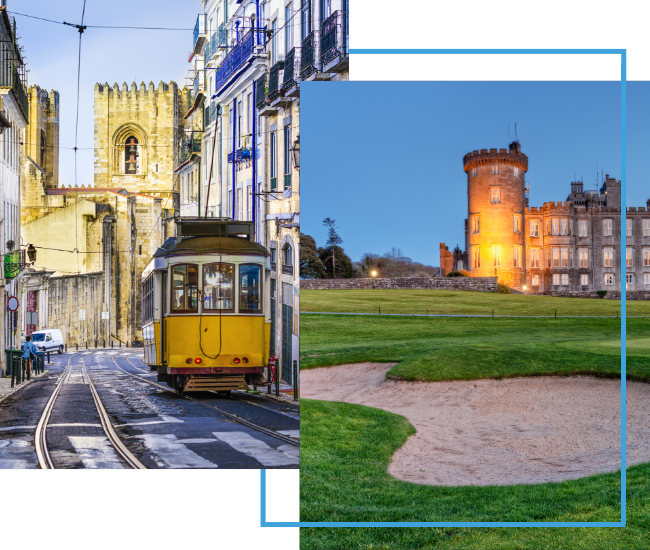 FX Excursions
FX Excursions offers the chance for once-in-a-lifetime experiences in destinations around the world.
Explore Excursions
One thing  surprising about the Prince Edward Island capital is its abundance of shops specializing in affordable, fashion-forward jewelry rendered in sterling silver, vermeil, 14K gold and semi-precious stones. Whether you prefer delicate pieces or bold wearable art, you can be assured the pieces for sale are inspired by the maritime island setting and, therefore, specific to the place where they are created. Here are a few shining, woman-owned examples:
Sponsored Content
One affordable plan can protect an entire year of trips: business or pleasure, short or long, domestic or international.
Norway, a haven for visionary artists, architects and designers, showcases an exceptionally diverse array of cultural attractions. This year, the country commemorates exciting milestones and unveilings captivating enthusiasts of the arts, from iconic scenic routes to new museums to gallery openings. Up Norway features these new offerings in personalized itineraries catered to aesthetes.