UTStarcom UM150 Wireless Modem
This petite, portable wireless modem packs a big punch, allowing you to connect to the Internet virtually anywhere. Weighing in at just 1.57 ounces, it downloads files at a rate of up to 3.1 Mbps (uploads as fast as 1.8 Mbps) and features a Micro SD external memory card slot. And it's compatible with both PCs and Macs. $79.99 (after an instant rebate from Verizon Wireless). (http://www.utstar.com)
Ooma
Domestic phone bills are a thing of the past with ooma. The patent-pending device lets you plug the ooma hub into your primary home phone jack and broadband connection to allow unlimited U.S. domestic phone calls via broadband to any wireless or landline phone number. The ooma Scout links in additional active phone extensions in your home. The cost for ooma is one-time only — you'll never receive any additional phone bills or service charges. $399 for the ooma Hub; $39.95 for each ooma Scout. (http://www.ooma.com)
Gateway M-150 Notebook Series
Bored with the standard-issue, neutral-toned laptop computer? Gateway's brand-new notebook will inject some splashy color into your computing life. It's available in an array of vivid colors — Garnet Red, Brandywine, Pacific Blue, Silver — plus Blue Carlie, a whimsical floral motif that's sure to appeal to your inner flower child. Scratch-resistant with a rich, metallic finish, thanks to the unique process used to inject the color into the casing, the M-150 combines fashionable form with function, and is available in several configurations for different budget and performance needs. $799.99 to $1399.99. (http://www.gateway.com)
Redfly Mobile Companion
This groundbreaking new gizmo, winner of the Innovation Award for Enabling Technology at this year's Consumer Electronics Show (CES), extends your smartphone platform to a larger display, keyboard and mouse. With a sleek clamshell design and an 8-inch high-resolution display, it measures just 1 x 6 x 9 inches and weighs just under 2 pounds. Its USB ports are compatible with USB flash drives, and it has a standard VGA port for easy connection to projectors and displays. Add the Redfly to your smartphone and presto! — one single mobile platform. $499. ( http://www.celiocorp.com)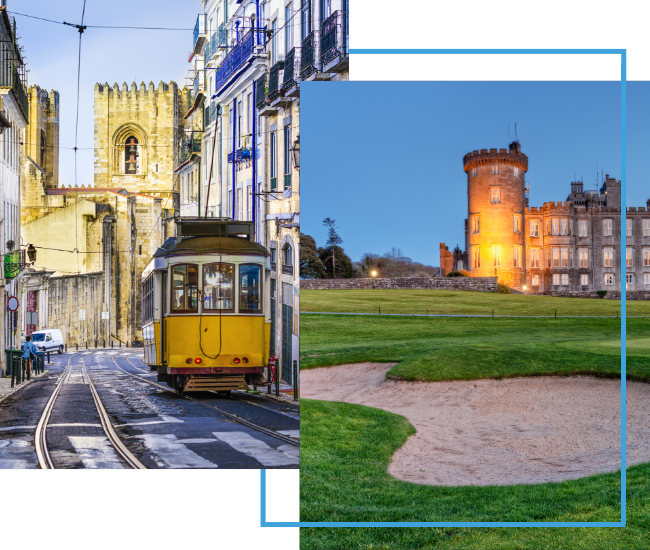 FX Excursions
FX Excursions offers the chance for once-in-a-lifetime experiences in destinations around the world.
Explore Excursions
One thing  surprising about the Prince Edward Island capital is its abundance of shops specializing in affordable, fashion-forward jewelry rendered in sterling silver, vermeil, 14K gold and semi-precious stones. Whether you prefer delicate pieces or bold wearable art, you can be assured the pieces for sale are inspired by the maritime island setting and, therefore, specific to the place where they are created. Here are a few shining, woman-owned examples:
Sponsored Content
In an increasingly digital and interconnected world, the Global Business Travel Association (GBTA) Convention remains an indispensable platform for business travel industry professionals seeking to make the most of the power of face-to-face connections. Taking place August 13–15 in Dallas, the 2023 GBTA Convention provides the unique opportunity for professionals and companies to join visionaries, thought leaders and industry experts for meaningful networking, cutting-edge insights and inspiring innovation.
Norway, a haven for visionary artists, architects and designers, showcases an exceptionally diverse array of cultural attractions. This year, the country commemorates exciting milestones and unveilings captivating enthusiasts of the arts, from iconic scenic routes to new museums to gallery openings. Up Norway features these new offerings in personalized itineraries catered to aesthetes.