Drone technology has taken leaps and bounds in recent years, with first-person view the latest trend. Models such as the DJI Avata ship with a headset that lets you experience the view from a front-mounted camera on the drone and gives the sensation you are flying like a bird. It also comes with the DJI Motion Controller, a joystick that lets you maneuver the drone using hand motions, making for an incredibly immersive experience. DJI beefed up the drone to protect it from theinevitable crashes and bumps, meaning you can learn to fly without worrying about damaging your kit. $1,388.
Stand-alone media players are making a comeback among audiophiles who want better sound quality than a smartphone can offer. This top- of-the-line version from Sony boasts incred- ible build quality to go with its amazing sonic performance. It features wired and wireless connectivity, 40-hour battery life and a 5-inch touchscreen for ease of use, plus you won't get distracted when you go to change a song, as so easily happens on a smartphone. $1,399.99.
The latest over-ear wireless headphones from Soundcore offer top-of-the-range features at a surprisingly low price, significantly cheaper than rivals offering similar performance.
The battery allows an incredible 50 hours of playback, two microphones make for great call quality, and dual connection capabilities mean you can connect to two devices at once. Soundcore says the Space Q45's upgraded noise cancelling is even better than its previous efforts, winning plaudits across the board. $149.99.
ANKER 747 GANPRIME WALL CHARGER
The perfect travel companion for those carrying multiple devices (who doesn't, these days?), this wall charger from Anker can power up to four devices at once. Get a fast charge up to 100W for one device through one of the USB-C ports, or top up four devices at the same time using Dynamic Power Distribution, which adjusts charging power between devices, de- pending on their needs. It's universally compatible and doesn't take up much space. $104.99.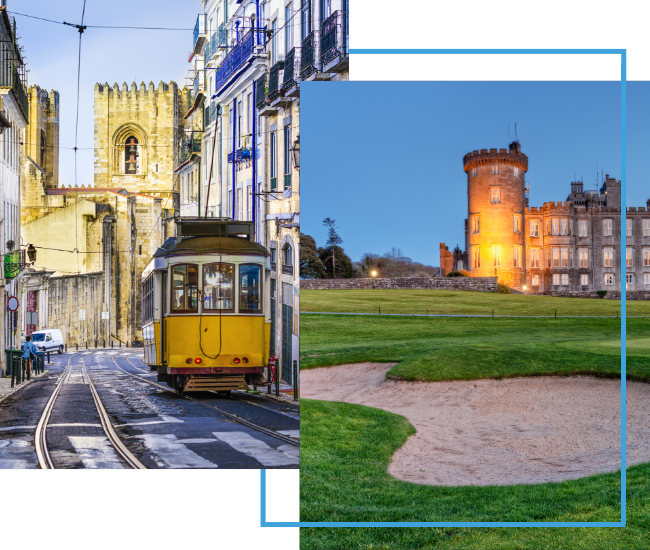 FX Excursions
FX Excursions offers the chance for once-in-a-lifetime experiences in destinations around the world.
Explore Excursions
Mazatlán, Mexico, has long been an attractive home destination for Canadian and American retirees, but, in recent years, young, digital nomads have also discovered the charms of this coastal city, finding inexpensive accommodations, beautiful weather and plenty of bandwidth for working remotely. The laid-back beach scene definitely eases the transition of relocating to Mexico's West Coast.
Sponsored Content
The Islands of Tahiti offer a range of captivating activities for travelers with diverse interests, from hiking to breathtaking waterfalls, riding horses on secluded beaches; swimming with sharks; or immersing in Polynesian culture through traditional dance, music and art. For watersports enthusiasts, the crystal-clear lagoons offer exhilarating experiences like surfing, kiteboarding and paddleboarding. And if you're looking to relax, the pristine beaches, overwater bungalows and tropical sun offer the perfect setting. With 118 islands and atolls to explore, island hopping is an excellent way to experience the full diversity of The Islands of Tahiti. With its blend of adventure, culture and relaxation, The Islands of Tahiti offer a truly unique travel experience.
For its third year, Global Traveler awards the airline, cruise line and hotel brand best representing diversity, equity and inclusion within the travel industry. Over the past year Global Traveler analyzed many airlines, cruise lines and hotel brands to determine which companies prove most committed to changing the world through diversity and inclusion.