Acer Aspire 5738DG
How's this for a groovy idea: a true 3D theater-like experience, courtesy of your laptop computer. The Acer Aspire 5738DG is capable of providing just that for just about anything you can throw at it, including movies, photos, games and more. The secret is in the display, which is coated with a special 3D film that clings to the panel, pixel by pixel. (You wear a set of polarized eyeglasses that provide the 3D experience.) The installed software includes a TriDef Media Player for playback of video and pictures and a technology called TriDef Ignition, which can take your 2D and convert it to 3D (assuming the content supports DirectX 9 and above). The 5738DG also boasts a 15.6-inch HD display and a third-generation Dolby Home Theater, augmented with Acer's own TubaBass and True 5.1 sound enhancers. $799.
---
EnTourage eDGe Dualbook
The word "revolutionary" is a strong one, but it's an apt adjective for this innovative "dualbook." An industry first, the enTourage eDGe is a dual-screen, WiFi-enabled device that not only acts as an e-reader but also lets you write notes or highlight text, send emails and instant messages, browse the Web, take pictures and record and play audio and video content. The left side features a 9.7-inch diagonal e-paper display, serving as an e-reader or notebook equipped with many built-in applications; users can read e-books in PDF and EPUB format and take notes or draw diagrams for easy storing on the device. The right side is a 10.1-inch LCD screen equipped with a touch-screen interface to easily browse email, surf the Internet, watch movies or listen to MP3s. It supports Bluetooth keyboards so you can type notes, emails and IMs. The screens work together to help you access information faster; for example, you can highlight a word from the e-paper screen and drag it to a Web browser on the LCD screen to search for definitions and images. Soon, enTourage eDGE users will have access to more than 1 million free public domain books digitized by Google, as well as to a range of major magazines, newspapers and periodicals. How cool is that? $490.
---
Jabra CRUISER Wireless Speakerphone
Introducing the first wireless speakerphone for mobile phones to feature Jabra's Noise Blackout technology, a dual microphone system that eliminates street and traffic sounds while optimizing voice quality. It includes features that keep you informed of incoming calls, battery level and connectivity status — all without the touch of a finger; caller ID is delivered in the form of voice announcements, accessing your phone's address book to announce the name. StatusDisplay LED indicators on the speakerphone display multicolored lights that correspond to the headset's battery level and Bluetooth connection status, so you can gauge them with just one glance. Given that six states prohibit all drivers from talking on handheld cell phones while driving, and more are following suit, it's a smart way to guarantee you keep both hands on the wheel. $99.99.
---
Kodak Playsport HD Video Camera
This rugged, pocket-size powerhouse from the photo pros at Kodak is designed for adventure, allowing you to capture full 1080p HD video with the touch of a button. Waterproof up to 10 feet, it features built-in software and USB cable output so you can edit and easily share with family and friends through sites like YouTube and Facebook. The Playsport also has electronic image stabilization and Kodak Imaging Science for sharper videos with vibrant colors and less blur. Available April 2010; visit Amazon.com to preorder. $149.95.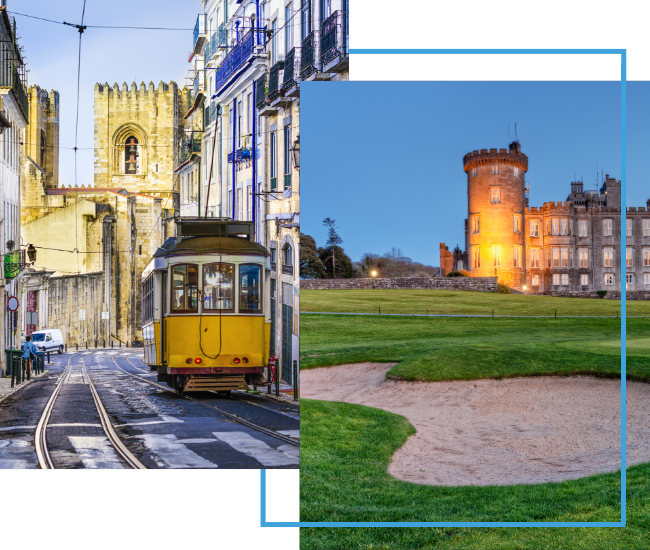 FX Excursions
FX Excursions offers the chance for once-in-a-lifetime experiences in destinations around the world.
Explore Excursions
There may not be snow in Los Angeles this season, but Waldorf Astoria Beverly Hills is certainly full of the holiday spirit, with Christmas, Hanukkah and New Year's events happening in the hotel's gorgeous event spaces.
Sponsored Content
Incentive travel has long been a way for organizations to drive sales and reward employees with opulent trips to exotic destinations. Today it encompasses even more.
Looking for fun things to stuff into the toe of a few holiday stockings? Here are some great choices: