mPassport
Here's a new service that could, in extreme cases, mean the difference between life and death. This mobile information tool gives you access to a database of more than 4,200 qualified, English-speaking doctors and dentists in 180 countries and selected emergency and urgent-care facilities for more than 1,100 destinations worldwide. Accessible via your Web-enabled mobile phone (or computer), the service also provides personalized health and security alerts regarding risks that may arise along your itinerary; profiles of more than 3,400 notable facilities around the world, including clinics and pharmacies; medication translation that covers 400 brand-name drugs in the 24 most-visited countries; and idiomatic medical term/condition translation in 10 languages. Most importantly, mPassport provides peace of mind — at a very affordable price. $9.95/month or $49.95/year. (http://www.mpassport.com)
Sony Vaio TT Notebook
Introducing the world's lightest computer with Blu-ray Disc technology. Weighing in at under 3 pounds and measuring less than one inch thick, it packs HD technology into a sleek carbon-fiber, ultra-portable notebook. Featuring an extra-wide 11.1- inch display with Sony's XBRITE-DuraView LCD technology (mercury-free for the eco-conscious), the Vaio TT delivers 100 percent color saturation and razor-sharp picture quality ideal for Blu-ray Disc movies. The notebook comes with the choice of Windows Vista Home Premium, Vista Business or Vista Ultimate operating systems. Windows XP Professional is available on select models. In black or red. Starts at $2,000. (http://www.sonystyle.com/pr/tt)
Gyration Air Mouse
This spanking-new mouse from motion-sensing technology powerhouse Movea works both in the air and on a flat surface, making it a perfect travel companion. Its MotionSense technology provides precise in-air motion tracking, guaranteeing accurate responses to natural hand movements, whether you're delivering a presentation or stuck in a cramped space such as an airplane seat. A quick flick of the wrist will command a PowerPoint deck or control multimedia entertainment on a laptop. The in-air controls are effective up to 100 feet and work through walls. Weighs less than 4 ounces. $99.99. (http://www.gyration.com)
Jawbone Headset
Granted, the first generation of wireless headsets was clunky and, well, "performance-challenged," but the new Jawbone headset is quickly making that perception a thing of the past. Its patented NoiseAssassin technology literally feels your speech with its Voice Activity Sensor, which distinguishes the sound of your voice and cancels out ambient background noise. Two streamlined buttons control all the functions of the headset, making it simple to use. And you'll feel chic, not geeky, wearing it: Thanks to its sleek profile, premium materials and customized fit, it makes a true fashion statement. $129.99. (http://www.jawbone.com)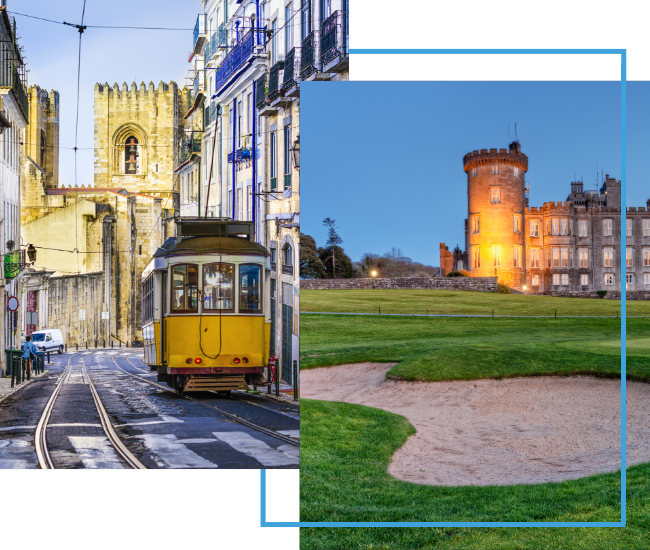 FX Excursions
FX Excursions offers the chance for once-in-a-lifetime experiences in destinations around the world.
Explore Excursions
Mazatlán, Mexico, has long been an attractive home destination for Canadian and American retirees, but, in recent years, young, digital nomads have also discovered the charms of this coastal city, finding inexpensive accommodations, beautiful weather and plenty of bandwidth for working remotely. The laid-back beach scene definitely eases the transition of relocating to Mexico's West Coast.
Sponsored Content
Many small- and medium-sized businesses face time and budget constraints when organizing corporate hotel travel for employees. To address this problem, IHG® Business Edge emerged as a cost-free business travel solution for small- to medium-sized enterprises, offering travel managers exclusive access to enticing perks, handpicked educational resources and comprehensive company travel metrics. IHG Business Edge connects our loyal customers to our portfolio of 5,800 hotels and resorts across 18 brands in more than 100 countries.
For its third year, Global Traveler awards the airline, cruise line and hotel brand best representing diversity, equity and inclusion within the travel industry. Over the past year Global Traveler analyzed many airlines, cruise lines and hotel brands to determine which companies prove most committed to changing the world through diversity and inclusion.