MYONTEC MBODY
Professional sportspeople have collected performance data for years, and now you can, too. Instead of focusing on heartrate data alone, the Myontec Mbody smart shorts measure and analyze muscle performance as well, making them the first wearable product to do so. The shorts are aimed at cyclists, runners and swimmers, and the high-quality triathlon padding means they will stay comfortable even over longer routes. Gather data in real time and combine it with other parameters such as speed, pace or cadence for analysis on the accompanying mobile app or the web-based Suunto Movescount sport tracking service. $932.
mbody.fi
COROS LINX SMART CYCLING HELMET
Crash helmets are a basic piece of safety equipment for cyclists, and most contemporary models offer a similar design. The LINX smart helmet looks familiar from the outside, but it packs some serious technology. Many riders like to listen to music through headphones while they're on the move. While a lack of road noise might make cycling more enjoyable, it isn't safe to shut yourself off from the world around you. The Linx uses bone conduction technology to let you stay ears-free on the road as you listen to music or take calls using the built-in wind-resistant microphone. $199.99
coros.com
ZEPP SPORTS TRAINING SENSOR
While most wearables attach to your body, Zepp fixes onto your sports equipment. The sensor attaches to your tennis racket, golf glove or baseball bat and gathers data on your swing before evaluating how you can improve and offering customized training programs. A soccer version attaches to your sock and records kicks, top speed, sprints, distance and more. Zepp effectively allows you to coach yourself by evaluating and improving your performance using data. Tennis kit $99.99
zepp.com
JBL UA SPORT WIRELESS HEART RATE HEADPHONES
Sports apparel specialist Under Armor collaborated with audio wizard JBL on a new set of Bluetooth-enabled earphones with a built-in heartrate monitor. While Jabra and Bose also make headphones with heartrate sensors, the JBL UA dedicated sports earphones are built to stay in your ear while you work out. The headphones connect to the UA Record platform, a free app that tracks your performance, and provide you with audio prompts so you can go longer, quicker and faster than previous workouts. $199.95.
jbl.com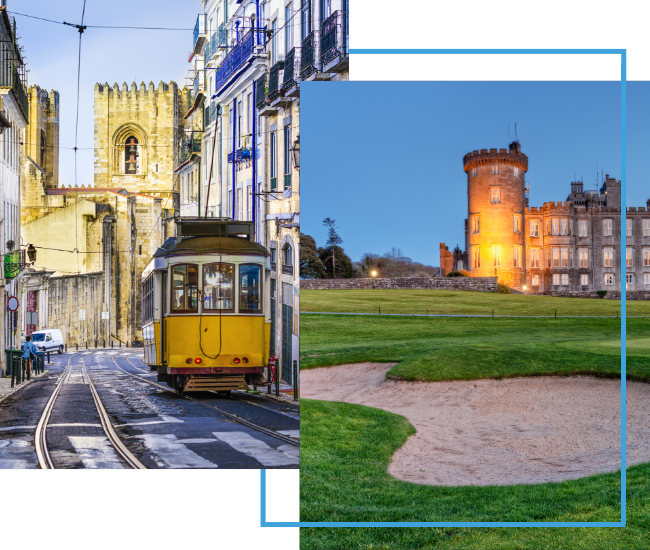 FX Excursions
FX Excursions offers the chance for once-in-a-lifetime experiences in destinations around the world.
Explore Excursions
Think of Tokyo and your mind may wander to the neon signs and bustling crowds of Shibuya and Shinjuku, or the tranquility of the Meiji Jingu shrine, but this huge city offers much to those who explore away from the main tourist areas.
Sponsored Content
The Global Business Travel Association (GBTA) believes business travel is a fundamental force for good and brings the industry together to connect, innovate and set new standards. With members from across the globe, GBTA engages the many voices of business travel to build a collective future, providing a platform for buyers and suppliers to come together, connect with peers, grow their network and shape the future of the industry.
Automotive museums of all sizes will always capture the imaginations of car and racing aficionados. However, the best deliver a lot of substance beyond the machine itself. Some place an emphasis on science and technology or history, while others display iconic cars from film and television. Museums established and operated by the world's top automakers (think Mercedes, BMW, Audi and Porsche in Germany, and Toyota, Honda and Nissan in Japan) have built-in followings.