When The Gleneagles Hotel debuted in 1924, the newspapers dubbed the palatial getaway in the Scottish countryside "a Riviera in the Highlands" for its dedication to luxury and leisure pursuits. Built by the former Caledonian Railway Co. as a destination for fashionable Edinburghers and Londoners, what began as a golf resort has since expanded to offer all manner of outdoor activities — shooting, riding and falconry — as well as indoor pleasures at the award-winning Spa by ESPA and Scotland's only 2-Michelin-starred restaurant, Andrew Fairlie.
The bright sunshine and gently waving palm trees lining the streets of Ponte Vedra Beach, Fla., easily deceive guests into believing it really is the perfect summer's day. During my visit, though, the high temperatures on a chilly, northern Florida winter afternoon barely crept out of the 40s. However, as I stepped into The Spa at Ponte Vedra Inn & Club, the lobby transported me to a light, airy and altogether pleasant atmosphere that made me instantly forget my complaints about the weather. Crossing the spacious lobby and passing the small shop to the right, I made my way into the spa's inner sanctum, perfectly separated from the lobby in such a way that tells guests it's time to leave the outside world behind. I happily obliged. The large central space I found myself in housed the spa's café, a waiting area scattered with small groupings of comfortable chairs and sofas, and a large fountain that immediately drew my eye. With a bit of time before my appointment, I indulged in a quick lunch with my traveling companions, and we seated ourselves at a café table for five. A friendly and eager server rushed over to offer mimosas. I gladly accepted, seeing no good reason to ever turn down a mimosa. The lunch menu offered a variety of healthy and tasty options. We were all a bit conflicted on what to order as there were so many tempting offerings, but our server convinced us to try a few of her favorites. I chose the grilled flat bread with chicken and was not disappointed in the slightest. Cooked just to crunchy perfection, the chicken married nicely with the mozzarella, artichoke hearts, cherry tomatoes and balsamic reduction. After lunch, I changed into my fluffy white robe in the locker room. Further exploration revealed spacious and private stalls for showering and a separate and smaller ladies-only waiting area outfitted with limited seating and magazines. I opted to wait in the larger space, where I enjoyed some leisurely small talk with a few other guests. I noticed that, since my arrival, the spa was becoming a bit busier and the waiting and dining spaces were quickly filling. Before I could people-watch too much, my therapist fetched me and led the way to a treatment room situated down a few dimly lit hallways.
What could be better than a few days spent food and wine tasting in Northern Tuscany? I passed several days sipping delicious wines, sampling tasty food and savoring serene spa moments in Tuscany — all while escaping the mid-February doldrums in Philadelphia. My base for exploration was the Renaissance Tuscany Il Ciocco Resort & Spa, nestled on an expansive estate overlooking the mountainous Serchio Valley. From here I easily explored the Italian cities and towns of Castelnuovo di Garfagna, Barga, Pisa and Lucca, discovering lesser-known parts of Tuscany. In addition to the spa, Renaissance Tuscany Il Ciocco Resort & Spa boasts more than 18,000 square feet of meeting and event space as well as updated guestrooms and suites, two pools, on-site dining options and a spacious fitness center — making it the perfect Italian treat for couples, families or large groups. During my off-season visit, there were two large groups also staying for company meetings and incentives. Further appealing to guests is the location, offering the opportunity to easily explore the region or to stay at the resort and partake of unique offerings. The property assisted in arranging a number of my sightseeing activities, including a daytrip to Pisa for a glimpse at its iconic Leaning Tower and a visit to nearby Podere Concori Winery for an exclusive tasting of its local, biodynamic wines. The resort's culinary experience with the chef offers a great diversion for groups of any size. I set out with both the executive chef and pastry chef on a foggy Saturday morning to peruse Barga's local markets for fresh, vibrant ingredients before heading back to the property to prepare my own lunch from scratch — of course, with the assistance and guidance of the professionals. Travelers can curate the menus to their liking; I opted for eggplant Parmesan, spinach ravioli, fried zucchini blossoms and a fresh fruit tart. But I was also there to kick back in the spa, and relax I did with a treatment at both the beginning and end of my five-day visit. The spa's smaller size lends an air of exclusivity to the experience; it feels as if it's all your own. Treatments, which include facials, massages, scrubs, wraps and hair removal, use authentic and indigenous ingredients from the Serchio Valley such as lavender, rosemary, chamomile, mint, olive oil, chestnut honey and grapes.
Hyatt Hotels & Resorts invites travelers to enjoy the summer season with a lineup of fun activities and rooftop experiences.
Sponsored Content
Europe is more fun with a Portugal Stopover.
I recently returned from my second annual golf trip to Kiawah Island, where we enjoyed fantastic weather. Upon arrival, the group met for lunch at The Ryder Cup Bar, located at The Ocean Course, one of the top-ranked courses in the country. Luckily, we were not playing that day, as the wind whipped up and brought unscheduled douses of rain. As one of the caddies told me, wind gusts of 35 mph made the course unplayable. But some players braved the conditions as we sat comfortably inside enjoying our first lunch of the trip while chairs cascaded outside and players tried to keep their shots on track.
For travelers looking for a unique museum experience in Stockholm, Sweden, head to Fotografiska, The Contemporary Museum of Photography Art & Culture. Fotografiska is a living and vibrant place where photography comes to life. The museum features photography and visual arts from around the world by all types of artists, from well-known photographers to newer generations of artists.
Sponsored Content
Exclusive Sailing with Global Traveler
Welcome to our 11th Leisure Lifestyle Awards, an annual survey honoring the best in the world of leisure and lifestyle travel, awarding goods, services, destinations, hotels, airlines, airports, cruises and more. Read on to find out the winners in this year's milestone ranking, and congratulations to all the winners!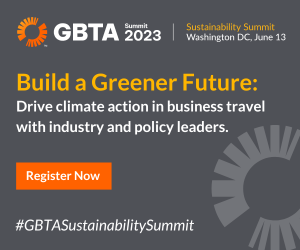 Crystal Bridges Museum of American Art, located in Bentonville, Arkansas, presents Diego Rivera's America, the first major exhibition focused solely on the Mexican artist in more than 20 years, on view until July 31. Crystal Bridges is the second and final stop for the exhibition, the only remaining opportunity for visitors to experience Rivera's expansive vision of America.
Sponsored Content
Are you looking to enhance your business trip with a little leisure? Look no further than Portugal, a country renowned for its captivating blend of history, culture and natural beauty. And with TAP Air Portugal, you can effortlessly transform your business trip into an unforgettable bleisure adventure. Discover why Portugal and TAP Air Portugal are the perfect combination for an enriching and rejuvenating experience.
In San Antonio, Texas, old buildings are seldom destroyed. When they fall into disrepair, they are instead repurposed and restored to maintain the city's history and traditions for future generations to appreciate. Whether it's a former brewery or bank transforming into a chic hotel or a candy factory evolving into stylish lofts, this Texas city embraces both history and sustainability.