Ever wonder what could be more relaxing than a cruise at sea? I found the answer when I embarked on the inaugural sailing of Princess Cruises' brand-new Medallion Class Discovery Princess. An indulgent massage and hours spent in the Enclave, the onboard spa's thermal suite, brought both my mind and body to a state of blissful contentment, the ideal complement to active days in port.
To counteract the stresses and strains of travel, I booked a massage at Lotus Spa on the first full day of our seven-day Mexico cruise from Los Angeles. After I checked in at the front desk, just off the three-story Piazza on Deck 5, I was escorted to the women's changing room, where I was given a wristband device to access my locker. There I found a thick, plush robe and plastic sandals. After changing, I spent a few minutes in the relaxation lounge, mesmerized by the blue waters of the Pacific rolling by just a deck below where I sat.
My massage therapist, Then, greeted me, and we began our journey to the treatment room … one of 21 in this expansive complex. Slate, tile and marble floors; soft, indirect lighting; and soothing, muted tones of brown, gray and cream dominate the modern, elegant décor. The lotus flower motif appears in mosaic tile floor medallions where corridors intersect, on etched glass panels and in monochromatic watercolor paintings. Legend has it the lotus has magical healing powers, and it symbolizes strength and rebirth — a perfect motif for the cruise line whose motto is "Come back new."
Once I'd gotten settled on the massage table, my therapist began my 75-minute aroma stone therapy treatment with a cactus bristle dry rub to exfoliate the skin. She proceeded to use lots of warm oils to massage my stiff shoulders and muscles and moisturize my winter-dry skin. She also worked pressure points on my feet and hands, releasing unconscious points of tension to leave me extraordinarily relaxed. I found it just a bit jarring, then, when the conclusion of my treatment was announced with a not-too-subtle gong, as opposed to the customary gently spoken word of farewell. Then she escorted me back to the relaxation room (which I doubt I could have found, left to my own devices!) to enjoy some light snacks and beverages. I certainly felt revitalized and ready to tackle new adventures ashore.
Later in the week I returned to Lotus Spa with my husband, this time to spend unstructured time in the Enclave, Princess' thermal suite. Guests may purchase full-week or day passes to enjoy the large hydrotherapy pool and heated rooms and showers of varying temperatures. We received a special key card from the spa's front desk to access the suite and changed into bathing suits and robes in our respective locker rooms before meeting at the entrance to the Enclave. Passing down a quiet corridor again adorned with lotus flowers, we found shelves of thick towels; glass-fronted coolers holding small, chilled towels; and stations offering citrus- and cucumber-infused waters.
The pool itself, boasting underwater benches and numerous jets, fountains and showers set on timers, was surrounded by several seating options. There were alcoves where couples could recline as well as numerous heated ceramic-tiled loungers. After staking our spot on a couple of these body-melting couches, we spent the next few hours ranging between them, the pool and the different hot and cold features.
The hammam offered a Turkish-style steam bath with infused aromas to enhance well-being. The Roman-inspired Laconium (a heated dry chamber with infused aromas) is intended to help with detoxification and purification of the body and is set at a toasty 122 to 140 degrees Fahrenheit. A warm, light-steam chamber, the Caldarium also features infused aromas and, like the hammam, hovers between 104 and 122 degrees. Relief from the heat came in the form of four different shower options, from the Siberian, an invigorating 68-degree mist with a refreshing aroma, to the 100-degree Tropical. Our pass permitted us to come and go from the Enclave throughout the entire day, but we found just one session left us as relaxed and soothed as we could wish.
We certainly only scratched the surface of Lotus Spa's offerings. A full-time practitioner with a doctorate in Chinese medicine provides acupuncture treatments, cupping, herbal consultations and Eastern nutritional counseling. The salon offers a full menu of nail-, hair- and skin-care services and even teeth-whitening, while gentlemen can enjoy a classic shave; facial; and a face, scalp, arm and hand massage. In addition to massages, the spa treatments include wraps, scrubs and Elemis facials. There's even a unique range of skin and body treatments just for kids and teens.
I was delighted to find this cruise, bookended as it was by two restorative experiences in Lotus Spa, provided the perfect recipe for relaxation and rejuvenation.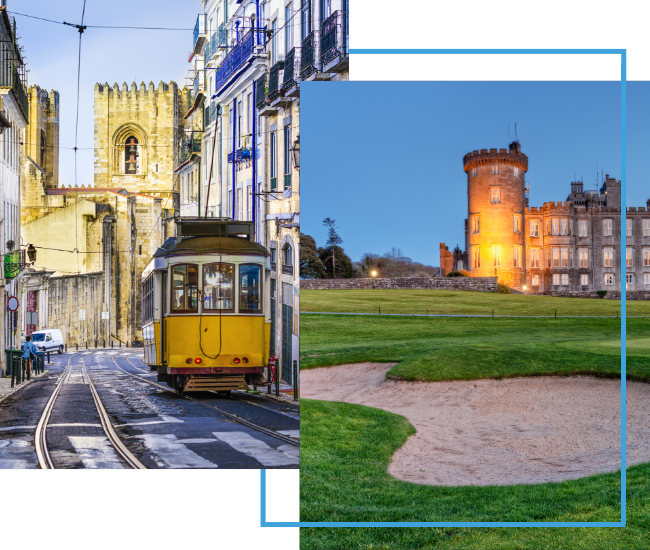 FX Excursions
FX Excursions offers the chance for once-in-a-lifetime experiences in destinations around the world.
Explore Excursions
There's no doubt the northern lights are awe-inspiring and spectacular. Unfortunately, they're also fickle and fleeting, and despite your best-laid plans of checking this item off your bucket list, sometimes Mother Nature's luminescent show just doesn't cooperate. But one cruise line has a new fail-safe in place.
Think you need a degree in sailing to enjoy a yachting holiday? Dream Yacht Worldwide, a leader in yacht charters, wants you to relax and enjoy the journey. Newly expanded to include the British Virgin Islands, Martinique, Tahiti and the Seychelles, the "Easy Crewed" offered by Dream Yacht Worldwide also include charter options in Greece and Croatia.