I was seduced by Tuscany many years ago. Since then, that first blush of love-struck marvel has deepened and matured to focus on several places in particular — and Florence is high on the list. Situated on the edge of Florence is the village of Fiesole with its Roman theater and crumbling, Etruscan-era walls. Il Salviatino, the recently opened grand villa-turned-luxury hotel, had its beginnings here as a humble, 14th-century farmhouse surrounded by rambling olive groves and hills covered in grapevines.
Several incarnations followed, leading to the eventual purchase in the 1500s by the Salviati family, who'd made their fortune in Italy's wool industry. They restored the main building, adding lavish frescoes and art and bestowing the structure with the title it holds to this day, Il Salviatino.
Later owners included Phelps Thomas, an American who added the existing terraced gardens and who commissioned architect Corinto Corinti to construct the conservatories, grand central staircase and superb Cinquecento portals. Later, art critic Ugo Ojetti and his wife, Fernanda, purchased the property. Ojetti continued renovations on the villa, installing an expansive library and filling the rooms with art pieces collected from around the globe.
The current owners, hotelier Marcello Pigozzo and his son, Marcello Pigozzo II, rescued the property after it fell into disrepair. In addition to the spa, the Pigozzos added luxury touches that include a staff of international service ambassadors — the property's blend of private butler/concierge, available around the clock.
When I arrive, my own service ambassador greets me in the foyer with a glass of Champagne. Instead of being led to a reception desk, I'm escorted to my room via the library and grand hall. It's a nice touch, and the result is that the usual hotel arrival dance is replaced by the sensation of being welcomed as a guest into a private home. I suspect it is one of many factors that recently earned the property the Andrew Harper Award for Hideaway of the Year for 2011.
In one corner of my room, an ancient stone pillar has been left exposed. A remarkably tall ceiling soars above massive windows with views of the formal garden and Florence's twinkling skyline, dominated by the glowing dome of the Duomo. In the luxurious bathroom, there's a rain shower encased in walls of stone and a narrow, antique soaking tub in front of another set of enormous windows. Il Salviatino's offerings in the personal indulgence department include Balsamo, a line of lightly scented, organic Tuscan olive oil products created for the property. Besides the rich hand and body soaps, there are olive oil-based hair products, a body wash, a lotion and a thick, luxuriant face cream.
I've thrown open the windows and wake to the Sunday morning pealing of Florence's multitude of bells. Strolling down the driveway to the spa, I discover another delightful surprise. Rather than continue the Tuscan theme, the Pigozzos opted for a Devarana Spa, featuring a menu of holistic Thai therapies. The staff, in fact, is from Thailand, ensuring an authentic interpretation of all the offered treatments. Housed in a separate building on a corner of the property, the spa's name is a Sanskrit word meaning "garden in heaven." Five generously proportioned treatment rooms are equipped with their own changing areas and full bathrooms. Outside, a tiered pool fills a wide space beside a landscape punctuated with manicured gardens and tall cypress trees.
Tranquility is definitely the theme, and to deepen the mood I choose one of the signature treatments, Florentine Romance. For two and a half hours, my therapist works my cares away with local rose products. After I've soaked in a milk and roses bath, she gently exfoliates me from shoulders to toes with a rose petal scrub, then uses Swedish massage strokes to relax my muscles and work a rose-scented oil deep into my skin.
Though a golf cart is available to deliver me back to the main house, I opt to make the few minutes' walk — mostly so that I have an excuse to meander through the property one more time before dinner. In addition to each of the unique guestrooms in the main house, accommodations include light-filled, glass-walled Green House Suites below the garden, and several Signature Suites. The most impressive is the Ojetti Suite, located on the top floor. A see-through glass floor in the suite's living room sits directly above the stained-glass ceiling of the stairway tower. Each guestroom and suite is unique, with touches that range from an ancient stone bathing tub and private rooftop terrace to frescoes, oversized marble sinks and fireplaces, and original art.
Thanks to the proximity of Florence, area distractions are plentiful. The following morning, I visit the vineyards of San Michele a Torri, a solar-powered farm producing Chianti, olive oil and artisanal meats. Lulled by a winetasting, I head for the iconic Uffizi, ducking out of a sudden spring drizzle into palatial spaces filled with works by Da Vinci, Botticelli, Titian, Michelangelo, Caravaggio and Raphael. Pausing in front of Botticelli's The Birth of Venus, I examine her expression as she serenely coasts into shore aboard her seashell. I've always believed it conveys more amusement than modesty but avoid debating this interpretation with my guide.
I've planned my last day here to include nothing more strenuous than a long morning walk and another session in the spa. Today's treatment is The Harmony of Tad Si, which my therapist explains is built around the Buddhist concept of balancing the body's innate elemental forces of water, earth, fire and wind. She begins the treatment by applying warm herbal compresses to various muscles. The compresses have been soaked with aromatic oils, and in no time at all I begin to relax beneath their magic. Next, my therapist delivers a traditional Thai massage with its blend of stretching and pressure. At one point, she climbs up beside me on the wide table, using her full body weight to untangle a stubborn shoulder muscle.
The effect is heavenly, and I'm reminded of something the Uffizi guide said the day before about how a fine painting is restored by gently eliminating the effects of age and exposure, one careful layer at a time. By the time I'm ready to leave, I'm feeling pretty restored myself. I may even be having my very own Venus moment.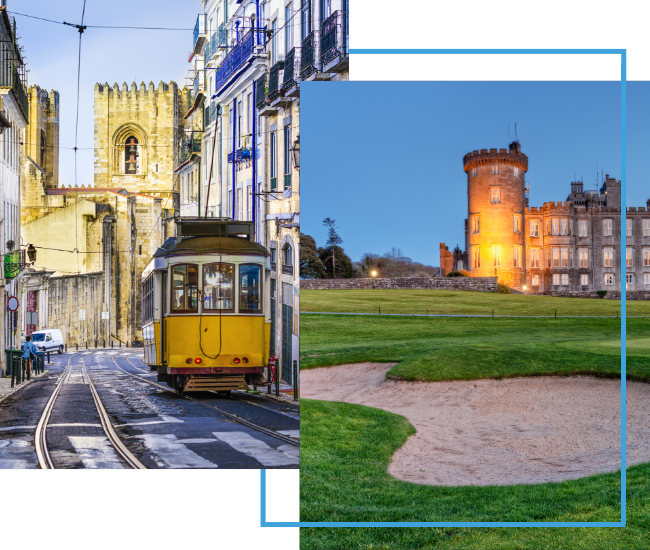 FX Excursions
FX Excursions offers the chance for once-in-a-lifetime experiences in destinations around the world.
Explore Excursions
Mazatlán, Mexico, has long been an attractive home destination for Canadian and American retirees, but, in recent years, young, digital nomads have also discovered the charms of this coastal city, finding inexpensive accommodations, beautiful weather and plenty of bandwidth for working remotely. The laid-back beach scene definitely eases the transition of relocating to Mexico's West Coast.
Sponsored Content
Experience the life-changing destination of Greece by exploring its island gems in the Ionian Sea. Scattered off the western coastline of Central Greece, to the south of Peloponnese, the Ionian Islands are an island group comprising large and small islands.
For its third year, Global Traveler awards the airline, cruise line and hotel brand best representing diversity, equity and inclusion within the travel industry. Over the past year Global Traveler analyzed many airlines, cruise lines and hotel brands to determine which companies prove most committed to changing the world through diversity and inclusion.