I was in New York City for the weekend, spending time with friends at a bachelorette party. A spa treatment provided the perfect way to start my day following a busy night out celebrating the bride-to-be. The Cornelia Spa at The Surrey hotel offers a tranquil escape in New York City's Upper East Side.
I arrived early for my appointment, giving me ample time to relax before starting my spa experience. Jonathan, the spa director, was on site to welcome guests and helped me get settled. I enjoyed a cup of tea with lavender-glazed cookies and crystallized ginger while lounging in one of the comfy relaxation room chairs.
The goal of Cornelia Spa at The Surrey is to offer guests a unique experience, tailored to their individual needs with total relaxation and revitalization of mind, body and soul. I browsed available spa packages including A Night on the Town, a three-hour complete beauty plan to prepare you for a night out in the Big Apple. For my visit, I enjoyed an oxygen renewal facial and Somadome session.
My therapist greeted me and brought me to a treatment room to begin my facial. I began my experience in the dimly lit room with a small spoonful of artisanal honey to provide antibacterial, digestive and sensory benefits. After the sweet start, I settled in for my oxygen renewal facial. The treatment is inspired by the "must-haves" of nourishment and oxygen, both vital to the maintenance and restoration of beautiful, healthy skin. With these elements in mind, Cornelia delivers a treatment with maximum skin hydration and a natural lifting effect.
I settled into the divine bed, allowing myself to let go of all tension from navigating the crowded city streets. My therapist worked with me to customize my treatment. Based on my comfort level, she applied the perfect amount of pressure for optimum relaxation. The treatment began with a seaweed and sea mud product acting as powerful enzymatic exfoliants for deep pore cleansing. Next, she applied a caviar masque and shortly thereafter peeled it back, revealing newly soft skin. While letting the masque set, my therapist focused on applying an indulgent hydrating serum of ocean botanicals to my neck, shoulders and chest. This combination left my skin feeling supremely smooth and refreshed. She then spread a light layer of liquid oxygen product over my face before adding a sheet of thin gauze. Before this procedure, she asked if I was claustrophobic — I'm not, though due to the closeness of the gauze, I would advise those prone to claustrophobia to decline this step of the treatment. Following the gauze application, she added a thicker oxygen enrichment masque. Despite the double dose of product, my skin felt surprisingly light and rejuvenated. Sadly, my treatment was winding down, and my therapist finished the facial with a cutting-edge stem-cell serum, meant to encourage new skin growth. My skin felt dewy, taut, hydrated and revitalized.
I returned to the relaxation area for another cup of tea, this time accompanied with a lemon poppyseed cupcake infused with Cornelia Super Food. Still in a state of bliss from my facial, I made my way to the Somadome pod for my next experience.
Somadome is a uniquely personal experience. The 20-minute session in a cocoon-shaped pod gently guides you through a meditation of your choice, designed to speak to your specific needs. Cornelia Spa is the first on the East Coast to feature Somadome.
Meditation is scientifically proven to lower blood pressure, increase serotonin, boost the immune system, enhance creativity, increase focus and intuition, decrease tension-related pain and decrease anxiety and insomnia. The pod integrates ambient sounds at varying frequencies. LED color therapy envelops the guest in healing light along with microcrystalline tiles — a device based on acupuncture to block and dissipate the harmful emissions from electromagnetic fields we experience daily. Green light stimulates rejuvenation; dark blue relieves headaches, high blood pressure and stress; light blue alleviates stress while improving intuition; violet slows down an overactive heart; and white raises the vibrations of consciousness and promotes healing.
Jonathan walked me through the process and assisted me in my selection from the various session options. There are eight to choose from, three of which include verbal guidance: Love improves clarity, increases charisma and employs verbal guidance; Manifest uses verbal guidance with spiritual references to help users attract what they desire; Heal boosts the immune system through verbal cues; Overcome increases energy and metabolism; Succeed improves mood and self-esteem; Focus improves concentration and increases energy; Recharge relieves tension and headaches while promoting creativity; and Relax calms your mind to relieve stress and tension. One or more of five mental states can be achieved during the session: Alpha, Beta, Delta, Gamma and Theta.
After weighing my options, I selected Manifest. I climbed into the pod and put my feet up, adjusting the pillows for comfort before closing the lid. I put on the noise-canceling headphones and allowed myself to take in the surroundings for a moment before beginning the session. Somadome utilizes binaural beat meditation; sounds enter the right and left ears at different frequencies, creating a third sound (the binaural beat). Normally, I do not consider myself adept at meditation. I allow distractions to take over and have trouble refocusing. This was not the case with Somadome. The combination of the ambient sounds, serene verbal guidance and healing light provided an inspiring meditation experience. Hours (and even days) later, I found myself repeating the gentle phrases from Manifest.
Following my appointment, I departed the hotel and New York to head home. Walking through the busy city streets, I felt an almost transcendent sense of calm that not even the uncomfortable summer heat or loud city sounds could shake.
Cornelia Spa at The Surrey
20 E. 76th St.
New York, NY 10021
tel 646 358 3600
corneliaspaatthesurrey.com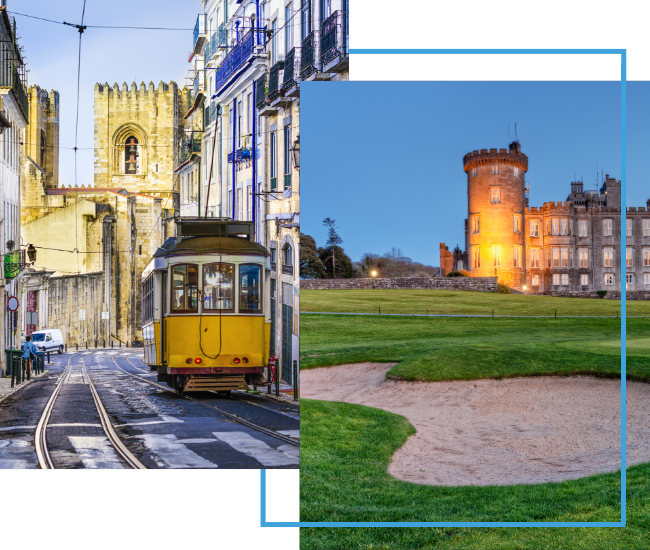 FX Excursions
FX Excursions offers the chance for once-in-a-lifetime experiences in destinations around the world.
Explore Excursions
Mazatlán, Mexico, has long been an attractive home destination for Canadian and American retirees, but, in recent years, young, digital nomads have also discovered the charms of this coastal city, finding inexpensive accommodations, beautiful weather and plenty of bandwidth for working remotely. The laid-back beach scene definitely eases the transition of relocating to Mexico's West Coast.
Sponsored Content
In an increasingly digital and interconnected world, the Global Business Travel Association (GBTA) Convention remains an indispensable platform for business travel industry professionals seeking to make the most of the power of face-to-face connections. Taking place August 13–15 in Dallas, the 2023 GBTA Convention provides the unique opportunity for professionals and companies to join visionaries, thought leaders and industry experts for meaningful networking, cutting-edge insights and inspiring innovation.
For its third year, Global Traveler awards the airline, cruise line and hotel brand best representing diversity, equity and inclusion within the travel industry. Over the past year Global Traveler analyzed many airlines, cruise lines and hotel brands to determine which companies prove most committed to changing the world through diversity and inclusion.