Growing up in the Poconos, I never understood why tourists flocked to the area. I just didn't get it. I lived in my parents' house surrounded by mountains and looming trees, with deer and wild turkeys grazing in the backyard and the occasional black bear strolling through the region. As a kid, I did not see this landscape as tranquil or relaxing; all I knew was that the nearest McDonald's was 30 minutes away, and there was never anything to do unless you hopped in your car and drove for an hour.
But now that I'm grown and have moved to a more populated area with much more traffic — and a lot fewer trees — I figured it would be interesting to view the Poconos from a different perspective.
I admit when I was invited for a weekend in Hawley, Pa., about 90 minutes from New York City, all I could imagine were those 1980s advertisements showing couples sipping Champagne while cozying up in heart-shaped tubs. But The Lodge at Woodloch changed my view.
I drove down winding roads past a few scattered houses and finally came to the entrance. In the middle of nowhere, nestled among the trees, the lodge was a hidden gem.
Considered a luxury destination spa, the lodge attracts people who seek to relax, connect with nature and renew mind, body and spirit. To help fulfill this quest, guests can choose from a whole menu of activities offered throughout the day; consider the benefits of Healing Sounds Meditation, Yoga for Restful Sleep and Aqua Toning.
I ate dinner outside under the stars that night. Later, I slipped into a rocking chair to sip cocktails around a fire pit while conversing with other guests before retiring to my very comfortable room. I opened the windows a bit to let the cool breeze and soothing night sounds lull me to sleep.
Energized after a good night's sleep, I woke early to join a geocaching expedition at a nearby wildlife refuge. We searched for hidden treasures with the use of a handheld GPS. After the two-mile guided hike, I was finally ready to wind down, and my feet needed a break, so I headed to the spa where the soothing aroma of eucalyptus wafted through the air.
The private men's and women's locker/lounge/grooming areas each include a sauna, steam room and whirlpool. The showers and changing rooms offer plenty of space and privacy. The oversized showers have river-stone floors to massage your feet while you rinse off.
The spa features 27 treatment rooms, 14 massage rooms, six facial rooms, two couples' suites and two treatment combination suites. All the public areas have large windows, so as you move from room to room, you feel as if you're immersed in woodlands. The natural colors inside make a seamless connection to the outdoors.
I waited in the lounge, sipped my Bombay chai tea from the tea bar and read a magazine, something I rarely get to do in peace with a six-year-old at home. When it was time for my massage, a smiling therapist greeted me with a soft, soothing voice and the softest hand to shake I have ever felt, no doubt due to her use of warm oils every day.
Quiet, calming music was playing in the dimly-lit room, and a tray offered a choice of two scented oils: calming lavender or energizing sage. I already had plenty of energy — it was relaxation that I needed — so I opted for the lavender.
I chose the Lodge Massage, a Swedish massage, from a spa menu that included deep tissue therapy, native stone massage and craniosacral massage. Signature nature-themed body treatments — Natural Sage Gommage, Lotus Cleansing and Awakening the Senses Head to Toe, which is a multi-sensory body experience combining aromatherapy, chromatherapy and healing sounds — also caught my interest.
A wide selection of facials includes the Lemongrass and Rosemary Facial; White and Green Tea Facial; and even a Caviar Facial, an anti-aging treatment which uses protein-rich caviar to hydrate and firm the face,  hands, feet and décolleté.
My massage lasted 50 minutes and ended with hot towels wrapped around my tired feet. I was totally relaxed, and my skin felt very soft.
After a treatment, guests can sit in the Whisper Lounge and sip cucumber water while their bodies come back to a normal temperature, but I declined — I was eager to continue my relaxation in one of the soaking pools.
I reluctantly washed off the sweet-smelling lavender oil, put on my swimsuit and moved to the Aqua Garden. This coed area has an indoor heated pool and two therapeutic soaking pools with hydromassage waterfalls. Outside, a stunning horizon-edge whirlpool allows you to enjoy the fresh air while relaxing in the 104-degree water. The deck is also heated, so guests can enjoy the outdoor whirlpool year-round.
After my weekend at The Lodge at Woodloch, I can honestly say, "I get it." I now understand the appeal of getting away from the stresses of everyday life to a quiet place surrounded by nature. I see why people like to sit outside on a rocking chair and listen to the sound of spring peepers and crickets instead of ringing cell phones.
And now that I get it, I think I'll try to get it more often.
THE LODGE AT WOODLOCH
109 River Birch Lane
Hawley, PA 18428
tel 866 953 8500
www.thelodgeatwoodloch.com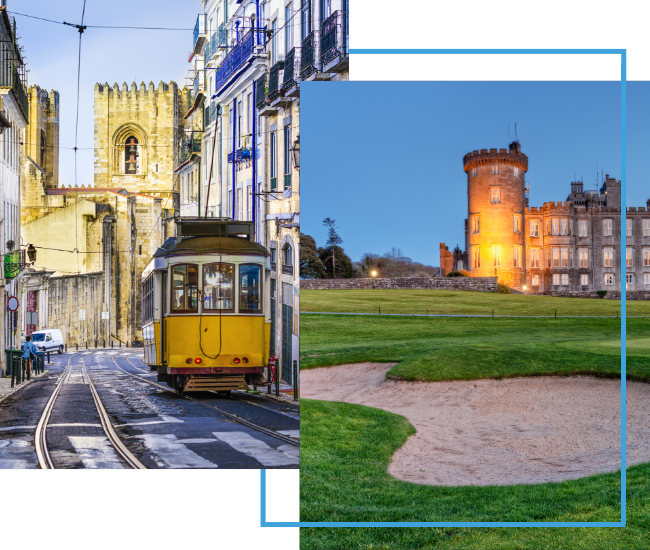 FX Excursions
FX Excursions offers the chance for once-in-a-lifetime experiences in destinations around the world.
Explore Excursions
Imagine yourself lounging in a stone cottage suite with a fireplace and freestanding tub, sipping hot chocolate in a rustic game and reading room with a raftered ceiling, and ice skating and cross-country skiing in the crisp mountain air. Sounds pretty perfect, doesn't it? Especially when you add in seasonal touches.
Sponsored Content
Experience the life-changing destination of Greece by exploring its island gems in the Ionian Sea. Scattered off the western coastline of Central Greece, to the south of Peloponnese, the Ionian Islands are an island group comprising large and small islands.
For the first time in Olympic history, when the 2024 Summer Olympics kick off on July 26, 2024, they will not do so in a stadium. Instead of an Olympic venue, the entire city of Paris will become the Olympic stadium, hosting the games among monuments, on bridges and on the grounds of some of the world's most historic sites. The Opening Ceremony will take place on the River Seine, where athletes will drift along on a flotilla of boats as spectators wave them on from the quays and bridges throughout the city.