Arrayed before me on the beautiful dark wood table sit rows of glass bottles and jars, gleaming softly in the overhead lights. On the walls surrounding the table, where I sit perched on a stool in my soft white spa robe, ranks of wooden drawers climb floor to ceiling.
This calm, modern room stirs a memory of a visit to a centuries-old monastery in Dubrovnik, its apothecary featuring shelves of stoppered jars and bottles and drawers holding dried herbs and botanicals. Today, however, I am literally oceans away from that ancient place, looking forward to a unique spa experience at Andaz Maui's 'āwili spa and salon in Hawai'i.
Before I arrived at the spa, I explored the newest Hyatt property on Maui. The lush landscaping, anchored by tall palms and mature tropical fruit trees, belies the fact the new-build resort opened just two years ago. A long, elevated walkway flanked by water lily-speckled reflecting pools leads guests to a soaring, light-filled lobby centered on a sunken, sandy floored "living room." Beyond it, facing the blue Pacific to the west, conversation areas line the floor-to-ceiling windows, folded back to fully open the space to cooling ocean breezes.
Though Maui offers a delightful wealth of sites to explore and activities to enjoy, one could easily stay put at the resort and experience plenty of paradise. Three infinity pools step down the hillside toward the ocean, culminating in the large lagoon pool at beach level. Dining options range from farm-to-table cuisine at the Ka'ana Kitchen to fine dining at Iron Chef Masaharu Morimoto's Morimoto Maui restaurant. And, of course, one is never far from a bar or lounge serving up all kinds of cool, fruity beverages.
The resort fee includes access to the 24-hour fitness center and a host of fitness classes, including stand up paddle board and sunrise and sunset yoga sessions. Guests can also learn the basics of paddling an outrigger canoe, take a guided kayak tour or simply snag a chaise longue and umbrella on the lawn or on the golden sands of Mokapu Beach and learn how to relax all over again. Should that get old, they can stop by the Andaz Beach Crew's kiosk and rent kayaks, stand up paddle boards, surf boards and snorkel gear and sign up for lessons as well.
As balm to the sore muscles and sun- and saltwater-exposed skin such activities might yield, the resort's 'āwili spa offers a peaceful, soothing sanctuary and treatments to restore and rejuvenate. Outdoors, the adults-only tranquility pool features lounge chairs set inches above the surface of the water, while indoors separate facilities for men and women include relaxation rooms and locker rooms boasting spacious vanities stocked with every necessity . . . and a few luxuries . . . one might require. Adjoining each locker room are a heated, jetted plunge pool; sauna; and an aromatically scented steam room. Couple's treatment suites include private changing rooms, a rain shower and ocean views, while the full-service hair salon boasts ocean-facing manicure and pedicure stations.
While every massage, scrub and wrap promised renewal, the spa's apothecary omakase experience intrigued me with the chance to custom-blend products to be used in my facial. Using "rare herbs, vitamins, minerals, natural food supplements and essential oils to purify, balance and holistically restore every layer of skin" seemed an ideal antidote to the elements my fair, aging skin would be exposed to during my two weeks in Hawai'i. And so, following a leisurely half hour enjoying the sauna, steam room and plunge pool all by myself on this quiet weekday morning, I find myself considering all those bottles and jars. Frankly, I'm a bit bewildered by all the choices, but Teresa, my apothecary consultant, proves herself more than up to the task of guiding me through the process.
First, we discuss my skin type, concerns and desired treatment outcomes. Teresa's breadth of knowledge of the natural ingredients and their healing properties amazes me, and she deftly translates my preferences of scents, textures and results into the creation of a mask for my facial, a special treatment for the tender skin around my eyes and a soothing massage oil.
Kaolin and sea clays soften the skin, stimulate circulation, improve elasticity and draw out impurities. Along with rice flour powder, they provide the base for the mask. Mango and banana purées are rich in antioxidants, contain vitamins A and C and potassium (to de-puff skin) and help regenerate skin cells. Antioxidant-rich rosehips also contain vitamins C, D and E; beta-carotene and lycopene. Oils from marigolds, borage and evening primrose work to restore and balance dry and damaged skin. We add Vitamin E oil to reduce trans-epidermal water loss and glycerin to hydrate the skin. Finally, a drop each of mango and tangerine essential oils provide aromatherapy benefits and a light, tropical scent.
The mango and tangerine oils appear also in my massage oil, a blend including chamomile and white willow bark-infused oil (anti-inflammatory and calming benefits) along with kava kava and plantain-infused oil for pain relief of tense muscles and sore joints. Because I plan on an active vacation, Teresa recommends the anesthetic benefits of a tincture of basil and fennel and adding a helichrysum and maitake mushroom tincture to improve muscle injury recovery. After composing an antioxidant blend of green tea, rosehips and thyme for my eye treatment, she hands me off to Yuki for my custom facial.
Comfortably settled on the heated table in my treatment room, I give myself over to the best facial of my life. Yuki directs the steam from a warm humidifier at my face while preparing the SkinCeuticals products she will use in conjunction with my uniquely crafted potions. While the mask works its magic, she uses just the right amount of pressure to massage in the oil on my neck, shoulders, hands, lower legs and feet. I swear I can feel my thirsty skin absorbing the moisture and plumping as I breathe in the faint, refreshing, floral/fruity aroma. Finally, Yuki removes the mask with warm, moist cloths and gently applies the eye treatment, leaving me alone to gradually return to reality and my restored skin.
Not quite ready to break the spa's soothing spell, I linger in the relaxation room, sipping herb-infused water and marveling at how dewy my skin feels. My thoughts drift back to that ancient apothecary in Croatia, and I smile at the thought that many of the same ingredients once dispensed there provided me such a rejuvenating experience in this time and place. The benefits of those natural elements, thankfully, are timeless.
'āwili spa and salon
Andaz Maui at Wailea Resort
3550 Wailea Alanui Drive
Wailea, Hawaii 96753
tel 808 573 1234
maui.andaz.hyatt.com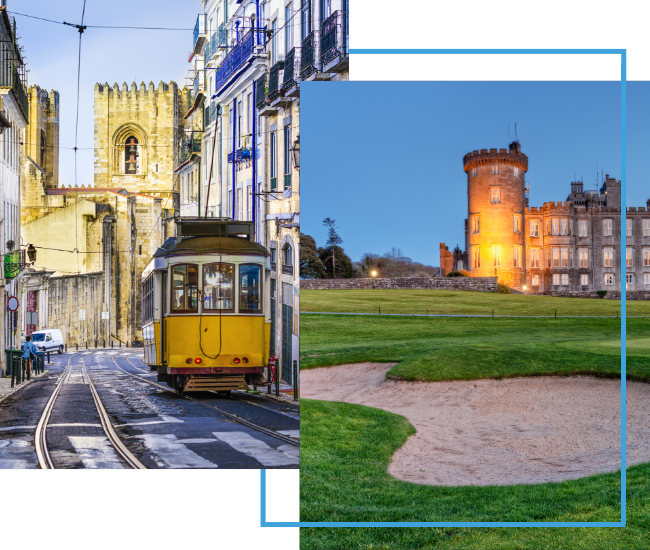 FX Excursions
FX Excursions offers the chance for once-in-a-lifetime experiences in destinations around the world.
Explore Excursions
Corsica with steep, gray cliffs overlooking the Mediterranean and sandy beaches attracting summer visitors, is a French-governed island sometimes confused with Sardinia and Sicily, Italian islands to the south. Fortunately, all three islands share the same love for good wine, food and sun-splashed beaches.
Sponsored Content
One affordable plan can protect an entire year of trips: business or pleasure, short or long, domestic or international.
If you're ready to do a little holiday catch-up with your besties, make a beeline for Conrad New York Downtown. The lobby metamorphosed into a holiday forest of heavenly scented, decorated Virginia Spruce trees. Make your first stop ATRIO Barista Station in the lobby for a complimentary hot spiced apple cider (until Dec. 3) or hot chocolate (Dec. 22­–24).