WHILE VISITING HAWAI'I, relaxation and tranquil vibes aren't exactly difficult to come by. Add a 4-star resort of epic proportions and Disney-level attention to detail to the equation, and you're essentially at the mecca of rest and relaxation. Enter Aulani, A Disney Resort on Oahu. The spa, Laniwai, is a first for a Disney property, but you wouldn't know it by its level of sophistication and ease of practice.
While lounging on the beach between dips in the lagoon, I couldn't imagine my day getting much more serene, but my spa appointment at Laniwai was fast approaching. Duty called.
I arrived at the spa about 45 minutes ahead of my scheduled treatment to explore Kula Wai, the only outdoor hydrotherapy garden on the island. The spa recommends guests arrive anywhere between 45 and 60 minutes ahead of their treatment for the full hydrotherapy experience.
After a quick check-in with the front desk, I was led through a muted, almost dreamlike hallway to a small, shallow pool with pebbles lining the bottom. I chose a smooth rock from a collection handed
to me by my spa guide and read the word on the rock: "Listen." I laughed to myself, as I was traveling with my mother and just left her minutes before back on the beach — she would have taken way too much satisfaction from this moment. My guide told me to hold the rock in my hand for a brief moment and think about the word and my intentions and gently toss it into the pool, which I did before rounding the corner to two saunas, a locker room and showers to wait for the highly anticipated Kula Wai.
Once in my bathing suit and plush robe, I stepped outside into the courtyard and immediately saw what all the fuss was about. A small station allows you to create your own body scrub, choosing scented salts and a small container to keep them in, before you move into the main part of the garden. The tropical oasis featured pools of different temperatures, six rain-style showers and various spaces to lounge in quiet solitude — not something easily achieved at a Disney resort.
I walked along the reflexology path, designed to massage your feet as you move, and made my way to one of the soaking pools. Guests can order healthy meals, juices and smoothies to be delivered to the courtyard and spend the day hopping from soaking pool to pool, rinsing off under the rainfall showers, dipping in the high-powered jet-stream whirlpools or adding on a vitality pool experience. I chose to stick with just one pool during my downtime, where a spa representative found me about 10 minutes later to escort me to my treatment.
I followed him to a resting room, found a balmy lounge chair to lie back on and was quickly rewarded with a warmed aromatherapy towel around my neck and shoulders. After a few minutes, I was nearly asleep and would have easily called it a day — no need for a treatment; this will do; I'll just stay here.
But it was time for my Certified Organic facial, and even my glacial pace as I rose from the lounge chair wasn't going to stop my aesthetician from pleasantly waiting for me to show me into the next room. We chatted for a few minutes about my skin type, any problem areas I have or special concerns I wanted her to address. She left me alone for a few minutes to get ready and came back with a curated treatment lineup of lotions and potions, tailored to my face and specific skin type.
With my eyes closed and soothing music lulling me into a reverie, I felt lotions, oils, light exfoliants and gentle massaging working the products into my face, neck, shoulders and arms. The swift, fluid motions of applying, massaging and reapplying left my skin feeling light and refreshed, even while more rounds of application followed. Tropical scents filled the room, which I later learned were mango, plumeria and eucalyptus whole-plant ingredient-based products.
After my 50-minute treatment, my aesthetician applied SPF 25 to my face and asked me to stay out of the sun for about five minutes — it seemed like a fair trade, so I agreed. She left so I could change back into my bathing suit and robe, and I caught a glimpse of my dewy skin in the mirror. My face, shoulders and arms looked like new. The air felt crisper, my skin felt completely refreshed, and I immediately vowed to do better with my at-home skin regime. I later learned the purely organic facial is designed to balance, soften and naturally moisten your skin while stimulating cells. So … check, check and check.
Peeling myself away from the mirror, I went to collect my things from the locker room, where fellow guests complimented my glowing skin and excitedly discussed their own treatments. Keeping my five-minutes-out-of-the-sun promise, I took my time sipping mint-infused water and changing back into my beach coverup.
Wandering out of the spa, I found myself at the same pebble pool where another guest was reading her own rock, "Strength." She tossed the rock in the water and a small splash hit a low-hanging glass raindrop, producing a crystal-like light over the pool. Ripples reverberated over the water and reflected onto the walls, creating a physical manifestation of laniwai, which translates to "freshwater heaven." See? I listened.
Laniwai Spa
Aulani, A Disney Resort & Spa 92-1185 Ali'inui Drive Kapolei, HI 96707. Tel 866 443 4763 disneyaulani.com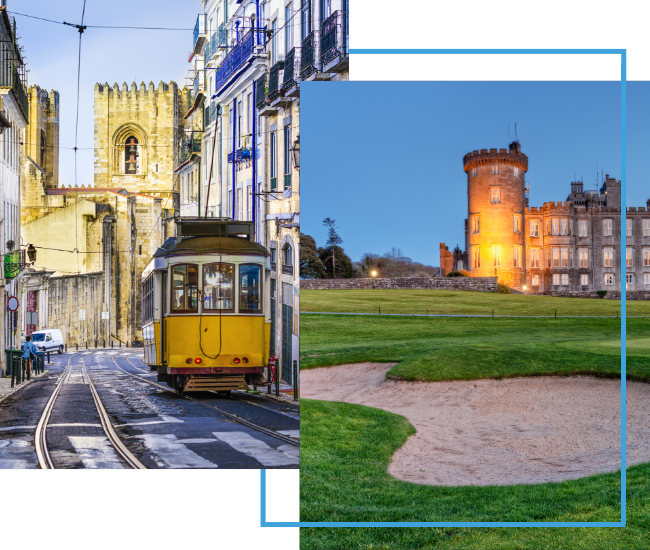 FX Excursions
FX Excursions offers the chance for once-in-a-lifetime experiences in destinations around the world.
Explore Excursions
Corsica with steep, gray cliffs overlooking the Mediterranean and sandy beaches attracting summer visitors, is a French-governed island sometimes confused with Sardinia and Sicily, Italian islands to the south. Fortunately, all three islands share the same love for good wine, food and sun-splashed beaches.
Sponsored Content
Exclusive Sailing with Global Traveler
If you're ready to do a little holiday catch-up with your besties, make a beeline for Conrad New York Downtown. The lobby metamorphosed into a holiday forest of heavenly scented, decorated Virginia Spruce trees. Make your first stop ATRIO Barista Station in the lobby for a complimentary hot spiced apple cider (until Dec. 3) or hot chocolate (Dec. 22­–24).