Among the many temptations on board Virgin Voyages' vessels, somehow many of them involve my weakness: Champagne. During my two sailings on the flagship Scarlet Lady (Mayan Sol and Riviera Maya), I could shake my phone to deliver a chilled bottle of Moët & Chandon and two flutes to my exact location. I could also enjoy pre-dinner bubbly at Sip Champagne lounge or in the hot tub during happy hour at Richard's Rooftop, the lounge reserved for suite guests. A neon sign above the main pool deck even advised us to "Save Water, Drink Champagne." Challenge accepted. Thankfully, there are ample spa and fitness options to counter all that indulgence.
Treatments at the aptly named Redemption Spa have names like Salvation, a Swedish-style massage, and Absolution, in which a spa goer reclines on a bed of amber crystals while a therapist uses quartz poultices to literally knead out the tension and toxins from that extra round of day drinks. I booked the Atonement, a deep-tissue massage that did wonders for my eternally stiff neck, the product of too much time spent pounding the keys on my laptop. All massages are available in durations of 50, 75 or a glorious 90 minutes.
Several facials combat your skin woes, whether you're concerned about sun exposure or aging. Remedy is chock-full of superfoods and essential minerals to ramp up nutrition and radiance; Restoration smooths fine lines with padina pavonica, an antioxidant-rich brown marine algae; and Rejuvenating pulls out all the stops with oxygen, light therapy, galvanic stimuli, microcurrents, a sonic peel and Elemis BIOTEC products.
Before and after my treatment, I had access to the features of the spa's Thermal Suite. A relaxation area is outfitted with built-in window seating under portholes, so I could watch the ship cut a path through the Caribbean Sea — what I consider one of the most soothing and mesmerizing parts of a cruise. You can also purchase a pass to the Thermal Suite without booking a treatment; keep in mind sea days are the busiest, with everyone partaking in onboard activities while awaiting the next port of call.
In fact, the Thermal Suite is so popular, starting next year the line will begin offering Spa Soirées once per voyage. The $99 option provides access from 8 to 10 p.m. to the Thermal Suite along with Prosecco; mini-massages; and D.I.Y. body scrubs, masks and mini facials. It also includes a $50 voucher to use toward any spa service.
I found the mud room the coolest part of the Thermal Suite. (It's also the largest space, something to keep in mind if the rest of the area seems crowded.) A sign next to the door instructed me to sit for a few minutes in the aromatherapy steam to warm up my skin before applying a Moroccan mud mask to my face and body, which I rinsed off with cold water after 10 or 15 minutes. It definitely left my skin feeling soft and smooth, so it's best to do this at the end of the treatment for maximum benefit.
The Himalayan Salt Room offers perhaps the most unique feature: a heated room covered in white marble and bright pink to engage in halotherapy (breathing in salted air) to improve breathing and promote purification. There's also a dry sauna with cedar seats, and an aromatherapy steam room scented with calming lavender and invigorating eucalyptus essential oils.
While the space lacks a full hydrotherapy circuit, several small hot and cold plunge tubs and a heated pool do the trick. The Thermal Suite is all-gender, so bathing suits are required. I also spent some time lying on a heated marble hammam bench inspired by Turkish bathhouses, which felt so nice on my just-worked-on muscles. You can also choose to luxuriate on chairs and ottomans.
If you want to keep the wellness vibes going after leaving Redemption Spa, two bars feature health elixirs — with or without alcohol. The Athletic Club's Hit the Gym Smoothies include Re-Fresh with cucumber, celery, lime, mint and dehydrated beet (you can kick it up with rum or gin); and the Elixirs & Energy section touts kombucha and shots with spirulina, turmeric and ginger. Gym &Tonic serves cold-pressed juices; fresh-extracted juices; and Reset Cocktails with ingredients like activated charcoal and aloe vera juice. Hydration Nation shakes blanco tequila with lime, coconut water and agave, served with a ginger rim. And yes, there's a Gin & Tonic menu, with mix-and-match gins, mixers and botanical garnishes. The quinine in tonic, after all, is said to ease leg cramps and varicose veins.
In between sampling the amazing food and drinks on my sailings, I was equally inspired by the fitness options. Opportunities to sweat it out include HIIT, SUP yoga, Geezers Boxing Ring, MyBeast equipment, and strength and gymnastic installations. A dance class on the basketball court midship during which we learned the choreography to NSYNC's "Bye Bye Bye" was so much fun, I almost didn't realize what a grueling cardio workout it was. And during a throwback exercise class called VHS (Videotapes Headbands Simmons), led by instructors clad in leg warmers and leotards, I grooved to a fun 1980s soundtrack, and the commentary during a Shake Weight segment was gold. Irreverent, unexpected and playful, it sums up Virgin Voyages' approach to wellness on the open seas.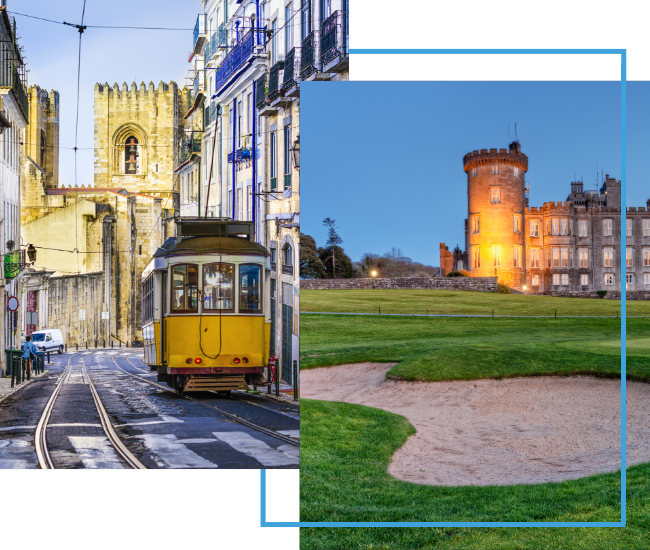 FX Excursions
FX Excursions offers the chance for once-in-a-lifetime experiences in destinations around the world.
Explore Excursions
The prospect of a post-visit treasure hunting session inside the shops of landmark museums such as the Louvre in Paris, the Uffizi Gallery in Florence and The British Museum in London can be irresistible. However, some of Europe's smaller and more unusual museums boast retail spaces with a surprising "wow" factor, often as well-curated as the galleries.
Sponsored Content
Nashville's once-modest skyline continues to evolve as its luxury market grows. Lavish hotel properties are added to the landscape while acclaimed chefs stake claim in the robust culinary scene and premier cultural offerings round out the city's repertoire.
Hyatt Hotels recently announced plans to add more than 30 new luxury and lifestyle hotels and resorts to its U.S., Canada, Latin America and Caribbean portfolio through 2025. These new hotels and resorts span many of Hyatt Hotels' brands including Park Hyatt, Dream Hotels, Thompson Hotels and Destination by Hyatt.