There's nothing better to motivate a weary business traveler through a day of meetings than the promise of a late-afternoon massage. Thankfully, those were the circumstances facing me one Chicago day in May. After an early-morning flight and a full day of meetings, I found myself gleefully checking into Waldorf Astoria Spa & Health Club at Waldorf Astoria Chicago.
Pulling up to the 5-star property feels more like arriving at a private residence. Part of the property is, in fact, residences; however, driving into the tucked-away courtyard, looping around the fountain and arriving at the canopied hotel entrance set against a white stone façade feels exclusive and grand yet still secluded and intimate.
The hotel boasts 215 guestrooms and suites over 19 stories in Chicago's toney Gold Coast neighborhood. The cozy yet elegant vibe continues in the lobby, spacious but not overwhelming, and follows throughout, including the darkened, relaxing bar, Bernard's. Years prior to this visit, Bernard's was my first taste of this Chicago luxury hotel, stopping by for pre-dinner cocktails with a colleague.
On this afternoon, I visited Waldorf Astoria Chicago for a different reason — seeking a bit of a reprieve and a few moments of solace in the award-winning spa, well-known for boasting superior treatments, luxe facilities and a wide range of options.
Once inside, I checked in for my Waldorf Signature 60-minute massage, and the air of exclusivity and intimacy continued. The large locker room was quiet, without another patron in sight. After I changed into my comfortable robe, I relaxed for several minutes with a magazine on a heated stone recliner near the sauna.
I was then escorted to a different lounge area, with cushioned recliners arranged in a semi-circle. The green tea-infused water and assorted nuts were a perfect light snack as I finished an article and waited for a therapist to escort me back to my treatment room.
Massages represent only a handful of the myriad wellness offerings available to spa goers. Treatment options include facials, waxing, tinting, body treatments, manicures, pedicures and specialoccasion makeup. All, with the exception of body treatments, are available in-room for guests of the hotel. One treatment stood out to me as I perused the spa menu — the 60- or 90-minute Ashiatsu massage, which uses deep barefoot compressions over the body in a push-and-pull motion while the therapist uses overheard bars for balance — something not seen on most spa menus.
Additionally, the venue offers DREAMDRY, providing blowouts, updos and more, cofounded by Rachel Zoe and Robin Moraetes. The Health Club features up-to-date cardio and strength training equipment but mainly focuses on classes including Pilates, Gyrotonics, Total Body Blast, kickboxing, aqua aerobics and Hydro-Tone. The indoor lap pool also hosts water classes.
My 60-minute massage was nothing short of blissful. So blissful, in fact, I don't remember many details. Within minutes of the treatment beginning, I found myself in a state of semi-conscious oblivion, just enjoying the immediate relief and relaxation that comes with a well-executed massage. Just the right amount of applied pressure aided in working out the knots and kinks in my right shoulder caused by carrying my laptop and pulling my suitcase. Soft music and dimmed lights helped put my mind, moving a mile a minute all day, at ease. And an aromatic oil filled the room with a calming scent.
The hallmark of the signature massage is it is fully customizable — therapists use varying techniques to address the individual needs of the patron. Searching for stress relief? Looking to eliminate pain in specific areas? Just seeking calm? This massage is perfectly suited to those spa goers.
The true test of any great experience is the service. And while the service experienced during my visit was certainly top-notch, it was only after I departed I realized how truly on point the spa staff is. In a rush to leave and get ready for a dinner appointment, I quickly dressed and gathered my belongings. (So much for long-lasting serenity!) Back at my hotel, I realized I'd left my ring — my grandmother's wedding ring with a deep significance to me — in the locker. Within minutes of my phone call, the ring was located, marked and stored for safekeeping until I could return to pick it up the next day. A huge sense of relief washed over me the minute I knew the heirloom was safe, secure and in good hands.
In good hands — just as I was during my luxurious treatment.
Waldorf Astoria Chicago
11 E. Walton St.
Chicago, IL 60611
tel 312 646 1300
waldorfastoriachicago hotel.com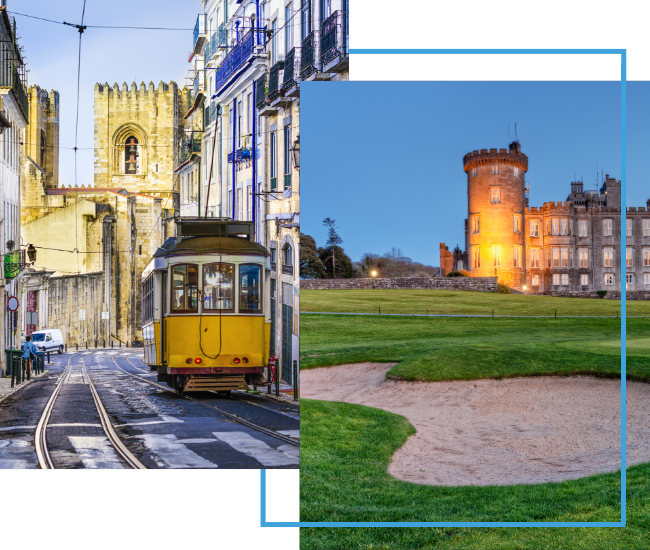 FX Excursions
FX Excursions offers the chance for once-in-a-lifetime experiences in destinations around the world.
Explore Excursions
There's no doubt the northern lights are awe-inspiring and spectacular. Unfortunately, they're also fickle and fleeting, and despite your best-laid plans of checking this item off your bucket list, sometimes Mother Nature's luminescent show just doesn't cooperate. But one cruise line has a new fail-safe in place.
Sponsored Content
Whether it's the people, the craic (fun) or the coasts, travelers always find something to love about the island of Ireland. What fills your heart?
Think you need a degree in sailing to enjoy a yachting holiday? Dream Yacht Worldwide, a leader in yacht charters, wants you to relax and enjoy the journey. Newly expanded to include the British Virgin Islands, Martinique, Tahiti and the Seychelles, the "Easy Crewed" offered by Dream Yacht Worldwide also include charter options in Greece and Croatia.