Raindrops the size of egg yolks pummeled the roof of my car as I drove the 15 miles from my suburban home to The Langham Boston. It was late August, but the soaking rain and unseasonable chill in the air made it seem more like early March.
I was on a mission, driven by a desire to find sanctuary from the stormy weather and relief from my unsettled mood, a result of too much work and too little play. My sister, Nancy, a working mother of two, was in the passenger seat. Sometimes we're so in sync we can almost read one another's minds.
In sync or not, we can always read each other's moods. In an abstract sense, I may be the yin to her yang — or vice versa, depending on the day. At any rate, we had the good fortune to be embarking on a girls' spa getaway to Chuan Body + Soul, The Langham Boston's mini-incarnation of Langham Hotels International's luxury retreat, Chuan Spa.
Like Chuan Spa, its more comprehensive counterpart, treatments at Chuan Body + Soul are based on the principles of Traditional Chinese Medicine. Long considered a family of "alternative therapies," TCM is based on principles of wellness dating to ancient China. These days, it's finding acceptance not only in spas and holistic centers but also in some mainstream medical practices. Treatments can include herbal remedies, acupuncture, cupping, massage and other practices designed to stimulate and balance life energy, or qi. In its simplest form, the goal of TCM is to remove blocked energy, allowing qi to flow freely throughout the body.
We entered the spa reception area where an attendant greeted us and escorted us to a small locker room to change from our street clothes into robes and slippers. Langham operates two Chuan Body + Soul spas, one in Boston and another in Pasadena, Calif. The mini versions of Chuan Spa may be more compact than the full-size Chuan Spas at Langham properties in Auckland, Melbourne, Hong Kong, Shanghai, Ko Samui and London, but the treatments still pack a punch.
Nevertheless, space is an issue. With no lounge area attached to the locker room, we returned to the reception area to meet our therapists and complete questionnaires designed to reveal our states of mind and body on the day of our visit. Our therapists, in turn, used the information we provided to custom-tailor our treatments. Chuan Body + Soul at The Langham Boston offers two treatment rooms; one is designated for couples but is also used for solo treatments. We had opted for separate rooms. Nancy's therapist escorted her through a heavy door; my therapist and I followed a few minutes later.
I had expected the hushed ambience of the reception area and changing room to continue throughout the spa, so I was surprised when I found myself crossing through the fitness area — treadmills humming and weights clanging — up a flight of stairs to the pool deck and up a few more steps before entering the treatment room. My "spa mood" returned the minute the therapist closed the door, but I have to admit the transition was a bit jarring.
As soon as I was cocooned on the table, my therapist began my balancing treatment. According to the theory of Wu Xing, optimal health results when the body's five elements — metal, wood, water, fire and earth — are in harmony. The questionnaire I had completed revealed that my fire element was out of balance.
I had booked Body Elements, a 1-1/2 hour treatment including the Chuan Harmony Massage and Aromatic Bliss Facial. While it was lightly based on the principles of TCM in terms of zeroing in on acupressure points to release blocked energy, the experience was more conventional than cutting edge.
But Chuan Body + Soul doesn't claim to offer authentic TCM. It does, instead, aim to incorporate the elements of TCM into a relaxing spa experience — a balancing act it does exceptionally well.
Chuan Body + Soul
The Langham Boston
250 Franklin St.
Boston, MA 02110
tel 617 451 1900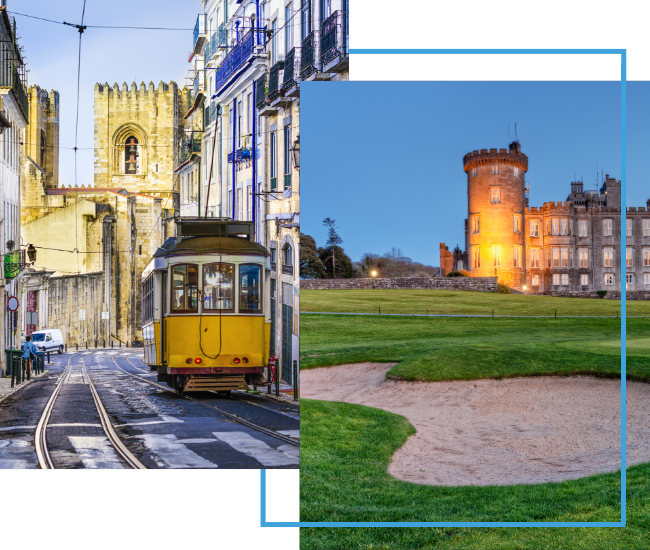 FX Excursions
FX Excursions offers the chance for once-in-a-lifetime experiences in destinations around the world.
Explore Excursions
Corsica with steep, gray cliffs overlooking the Mediterranean and sandy beaches attracting summer visitors, is a French-governed island sometimes confused with Sardinia and Sicily, Italian islands to the south. Fortunately, all three islands share the same love for good wine, food and sun-splashed beaches.
Sponsored Content
The Islands of Tahiti are among the most beautiful and sought-after vacation destinations in the world. The endless images of overwater bungalows with Bora Bora's majestic peak towering over waters of every shade of blue have an intrinsic pull. But with 118 islands and atolls to explore, there is so much more to this spectacular region of the Pacific.
If you're ready to do a little holiday catch-up with your besties, make a beeline for Conrad New York Downtown. The lobby metamorphosed into a holiday forest of heavenly scented, decorated Virginia Spruce trees. Make your first stop ATRIO Barista Station in the lobby for a complimentary hot spiced apple cider (until Dec. 3) or hot chocolate (Dec. 22­–24).