After a long flight, even if your upgrade came through, your body feels like it's been stuffed in a carry-on bag all night. Stretching demurely, you can unravel some of the kinks, but you also likely sport droopy eyes, dehydrated skin and ruffled hair. Not a good look. Ahead of you a long layover waits and, after that, an important meeting at your final destination with a CEO who wants to buy your company. You'll want to look and feel your best for that.
Foggy brained, before the plane descends to land in Paris, you ask the Air France flight attendant to make you an espresso. You sip it mindfully. Then, you hatch a plan. You won't work during your lengthy layover — you'll embrace self-care and give yourself a spa day. You stumble off the plane, walking as fast as possible to the Charles de Gaulle Airport Air France business-class lounge (there are several) that's closest to your next flight's gate. This one, a beacon in Terminal 2F's Schengen departure hall, holds one of four peaceful Clarins spas found in Air France's business-class lounges. A life saver for road-weary travel warriors, the spa, a collaboration between Air France and Clarins, offers complimentary treatments for business-class travelers.
You feel better once you get inside the lounge and find a seat among the chic décor. A new-ish lounge, 2F is bi-level with a curving staircase. It exudes a contemporary, cool-kid feel, as if you've settled into a popular restaurant, one that must be reserved months in advance. Speaking of reservations, you know from experience the lounge's Clarins Spa books up fast, so you ask your partner to watch your bags while you head to the spa to get on the list. You've been lucky before, able to walk right in to an appointment, but that's rare — and it doesn't happen today. No matter; you've got time, and you put your name on the list. On the way back to your seat, you stop at the lounge's DeTox area where health-forward snacks, teas, waters and juices provide fuel. With an hour before your spa appointment, you have plenty of time to enjoy other aspects of the lounge that showcase a wellness theme, including the much-appreciated 10 shower suites in this lounge (transformative after an overnight flight). Some of CDG's Air France business-class lounges also have gender-separated saunas. Very swish, the shower suites in Terminal 2F's lounge also boast Dyson hairdryers. Once refreshed, cleaned, with salon-perfect hair, you can't resist the buffet's fresh croissants — and, of course, you don't turn down a flute of Laurent Perrier Champagne, the lounge's mainstay.
Finally, it's your turn. While your partner takes a nap in one of the private relaxation pods, you check in with the Clarins Spa's receptionist. The skilled professional ushers you to an elegant nook of repose where a stunning aesthetician examines your skin. As Air France's skin-savvy partner, Clarins developed three relaxing, results-driven facials suited to travelers.
Complimentary, lasting 15–20 minutes, these hands-on rituals utilize Clarins' renowned, plant-based products. Choose from Jet Lag Relief, Detox Time or Eye-Must options. Created for both men and women, the facials have been designed to boost relaxation, relieve tension, promote circulation and enliven the skin. (In the La Première lounge in 2E, Air France's first-class lounge, guests can also choose a service offered by Sisley, including body treatments and facials lasting 30–90 minutes).
Clarins, a family-run, carbon-neutral, French cosmetics company, founded in Paris in 1954, has coddled guests and fortified their skin in Air France's business-class lounges for nearly two decades. With the mission to pamper business-class flyers at every stage of their trip, Air France ensures free access to the spas in its lounges in terminals 2E (halls K, L and M) and 2F at Paris-Charles de Gaulle Airport as well as at New York's JFK. Treatments are available daily, except on Wednesdays, 7:40 a.m.–8:30 p.m. On the plane, guests receive comfort kits by Clarins containing amenities such as mini Clarins Hydra-Essentiel Cooling Gel and a mini Hand and Nail Treatment Cream for use during flights. Business-class restrooms also offer Eau Dynamisante spray (an energizing aromatherapy blend of aromatic essential oils of citrus fruit, patchouli, rosemary, bitter orange and white thyme) for guests to refresh and hydrate before landing, while Clarins signature Soothing Toning Treatment is available to vivify the skin.
An unexpected and deeply appreciated amenity for business-class travelers, the Air France Clarins Spa's complimentary treatments can turn your travel day into a self-care interlude — it's almost worth the price of your plane ticket.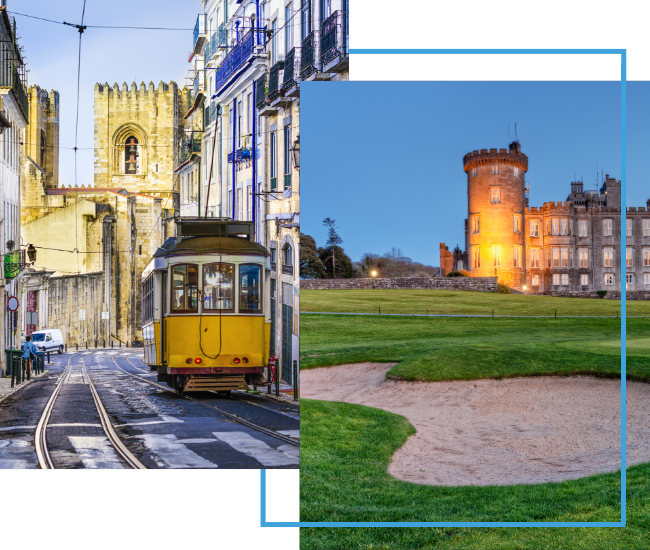 FX Excursions
FX Excursions offers the chance for once-in-a-lifetime experiences in destinations around the world.
Explore Excursions
More than 22 million visitors pour into Bangkok each year, adding to the roughly 11 million residents of the Thai capital famous for its bustling streets. Packed with food carts, markets and cultural spectacles, life in Bangkok is unusually defined by its vibrant street scene, both day and night. That means you don't necessarily need a solid plan when heading out on any given evening.
Sponsored Content
Nashville's once-modest skyline continues to evolve as its luxury market grows. Lavish hotel properties are added to the landscape while acclaimed chefs stake claim in the robust culinary scene and premier cultural offerings round out the city's repertoire.
As first-time restaurateurs, but with plenty of hospitality-related experience, Ria and Kevol (Kev) Graham were not entirely comfortable opening their first restaurant in the Brooklyn neighborhood of Williamsburg, where several upscale restaurants and 5-star hotel dining is just a block away. And to make matters worse, they opened in July 2020, when New York City was in the middle of the COVID-19 pandemic.